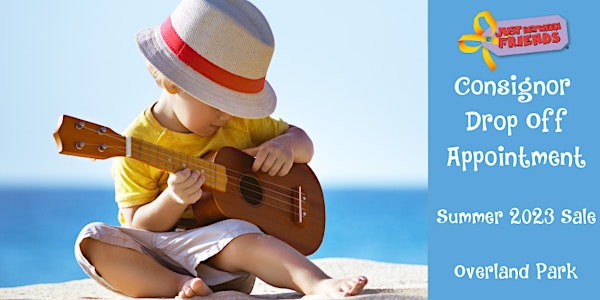 Consignor Drop Off & Waiver | JBF Overland Park Summer 2023 Sale
Please select one (for real...just one per consignor) time slot to drop off your items for the Overland Park Summer 2023 sale.
By Just Between Friends - Overland Park
Location
Overland Park Convention Center - Exhibit Hall B 6000 College Blvd Overland Park, KS 66211
About this event
DROP OFF
All DIY Consignors MUST schedule a Drop off appointment (please only select one).
Please note, selecting a drop off appointment does not reserve a parking spot on the dock. Spots will be first come, first served with additional parking in the covered garage.
Each consignor number needs a drop off appointment. You may make multiple trips during the drop off period and additional appoinments are not needed.
Said another way...we need to know who is participating in the sale so that we can properly upload your inventory to our Point of Sale system...but we don't need to know how many trips you are making for drop off.
About the organizer
Just Between Friends of Overland Park is a seasonal pop up sale. Consignors can sell their gently used items and Shoppers can find great deals at 50-90% off retail.
Come see what this award winning event is all about - everyone is welcome!