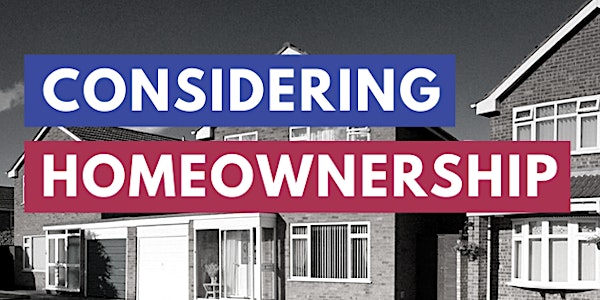 Considering HomeOwnership
Join financial experts at BCL of Texas & BBVA to learn about eligibility for a mortgage loan & how to decide how much home you can afford.
About this event
Join us for a financial education workshop presented by BCL of Texas and BBVA. In this workshop, financial experts will provide information, tips and resources to help you with your everyday finances and long-term financial goals.
In this workshop, participants who may be thinking about buying a home will learn what financial preparation is required prior to purchasing a home. You will understand the factors that can affect their eligibility for a loan, the different mortgage options available to you, and learn how to estimate what you can afford to pay for a home.
About BCL of Texas
BCL of Texas is a 501(c)(3) nonprofit economic development organization providing lending, homeownership, entrepreneurship, and community development programs to fulfill our mission of Building Strong Communities across Texas.
About BBVA
BBVA's Center for Financial Education is an initiative to create opportunities for over 15,000 people in 2020 by helping them increase their financial knowledge. Through financial education workshops focused on personal finance, home ownership and small business, BBVA Financial Capability Coaches promote the importance of financial health and share expertise with communities.