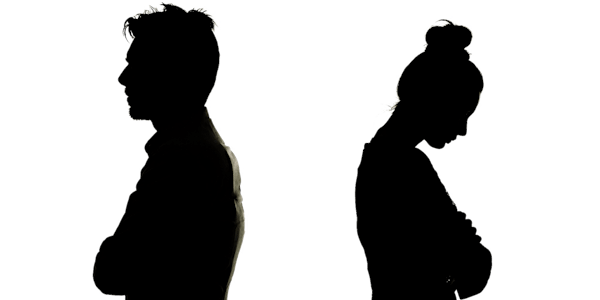 Considering Divorce: Treating A Tough Situation With Wisdom
Location
Sequence Institute Meeting Room
CEDAR HOUSE
8607 Cedar Street
Silver Spring, MD 20910
Description
Considering Divorce: Treating a Tough Situation with Wisdom
Divorce can be one of life's most difficult experiences. It's a time when you're called upon to make important, long-term decisions while in the midst of emotional turmoil. Despite this, it is possible to manage a divorce with dignity, strength, and wisdom. This presentation will provide basic divorce information and explore ways to get you and your family through this time with thoughtfulness. A psychotherapist and a mediator/attorney will:
Provide an overview of common divorce topics, including parenting plans, division of assets and debts, and financial support decisions.

Describe the 5 processes you can use to reach these divorce decisions, including cost comparisons, with a specific focus on divorce mediation.

Discuss the emotional rollercoaster of divorce and ways to support yourself and your children during this time.
Presenters:
Donna Duquette JD (www.mediationoffice.net) is an experienced, skilled and dedicated divorce mediator whose practice is based in Rockville and is exclusively mediation based. She is an attorney licensed in Maryland and DC.
Kathleen Landers LCSW-C (www.sequenceservices.com) is a therapist and the group practice owner of Sequence with offices in Rockville and Silver Spring. She works with individuals, families and couples, and is able to help navigate the complex terrain of life changes, including divorce.
Saturday June20th 9:30 AM – 11:30 AM
LOCATION: Sequence Institute, Cedar House, 8607 Cedar Street, Silver Spring, MD 20910
COST: $25
NOTE: THIS EVENT MAY BE TRANSITIONED TO AN ONLINE EVENT IF MEETING IN GROUPS IS CONSIDERED UNSAFE. ALL REGISTERED PARTICIPANTS WILL BE EMAILED WITH UPDATES AND ONLINE LOG IN INFORMATION IN THE EVENT THIS MEETING MUST ADHERE TO SOCIAL DISTANCING REQUIREMENTS.