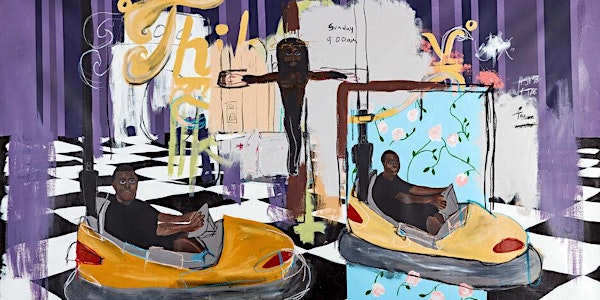 Considering Art : Considering Tableaux | Jammie Holmes
Join us June 16th. Together, we explore the work of Jammie Holmes.
When and where
Date and time
Wednesday, June 16, 2021 · 4 - 5:30pm PDT
Refund Policy
Refunds up to 1 day before event
Eventbrite's fee is nonrefundable.
About this event
Jammie Holmes is a self-taught painter from Thibodaux, Louisiana, whose work tells the story of contemporary life for many Black families in the Deep South. Through portraiture and tableaux, Holmes depicts stories of the celebrations and struggles of everyday life, with particular attention paid to a profound sense of place. Growing up 20 minutes from the Mississippi River, Holmes was surrounded by the social and economic consequences of America's past, situated within a deep pocket of the Sun Belt, where reminders of slavery exist alongside labor union conflicts that have fluctuated in intensity since the Thibodaux Massacre of 1887. His work is a counterpoint to the romantic mythology of Louisiana as a hub of charming hospitality, an idea that has been perpetuated in order to hide the deep scars of poverty and racism that have structured life in the state for centuries.
Despite the circumstances of its setting, Holmes' work is characterized by the moments he captures where family, ritual, and tradition are celebrated. His presentation of simple moments of togetherness and joy within the Black population that nurtures the culture of Louisiana has made him an advocate for this community. Holmes' paintings fall somewhere between realistic depiction and raw abstraction, incorporating text, symbols, and objects rendered in an uncut style that mirrors a short transition from memory to canvas. He often references photographs from home, but also draws heavily on his own recollection of moments and scenes and works quickly to translate his emotions to paint.
Your ideas.
Your way of seeing.
Your thinking.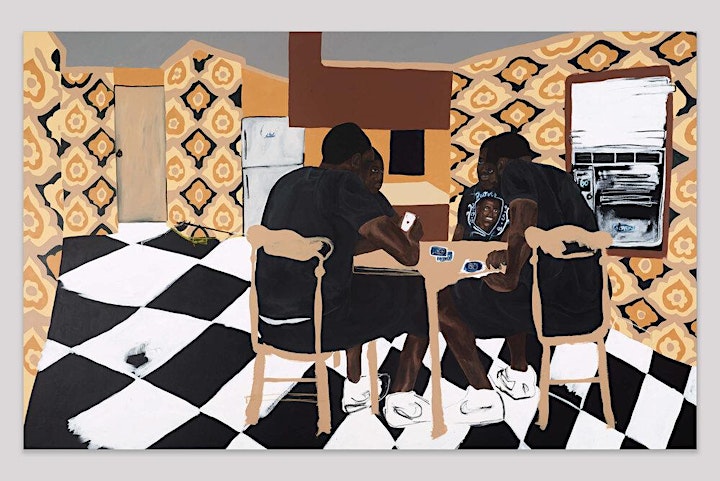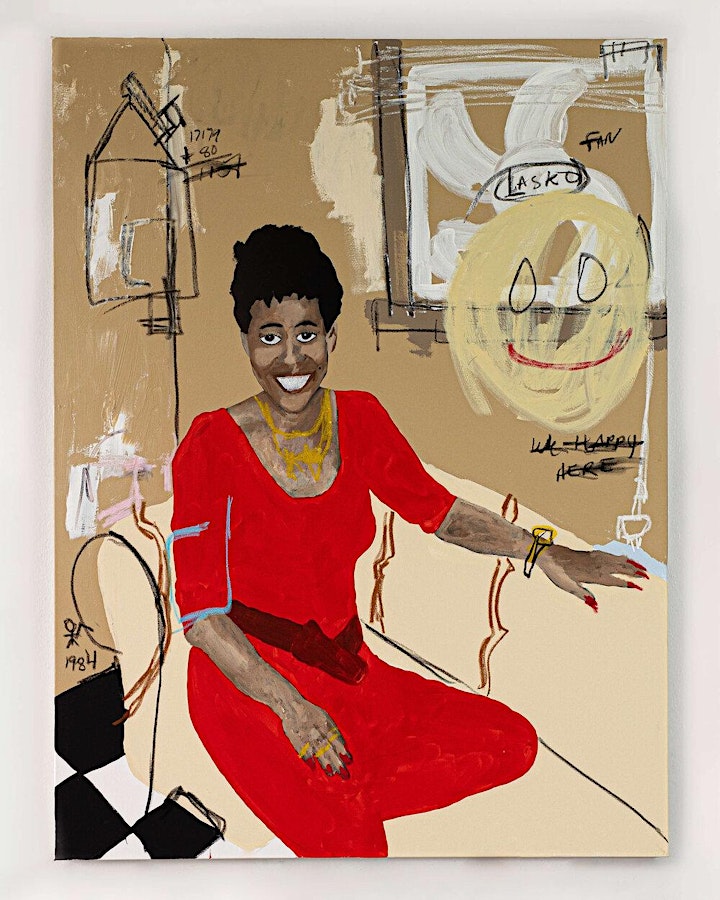 Oh, Hi. We are Considering.Art™ presented by Considering.Live™ - a new LIVE arts and cultural engagement network that's as unique as you are. Unlike a typical museum / gallery tour, here at CA - it's not really about us, we are more interested in you. Join us!
Never repeated and uniquely yours, our interactive and explorative video tours last typically 90 mins in duration, and are facilitated LIVE by your very own 'museum' guide. Cool right?
With a focus on contemporary art, together we aim to explore some of the most pressing issues of today - bringing thoughts, feelings, and observations into a lively and sometimes challenging exchange.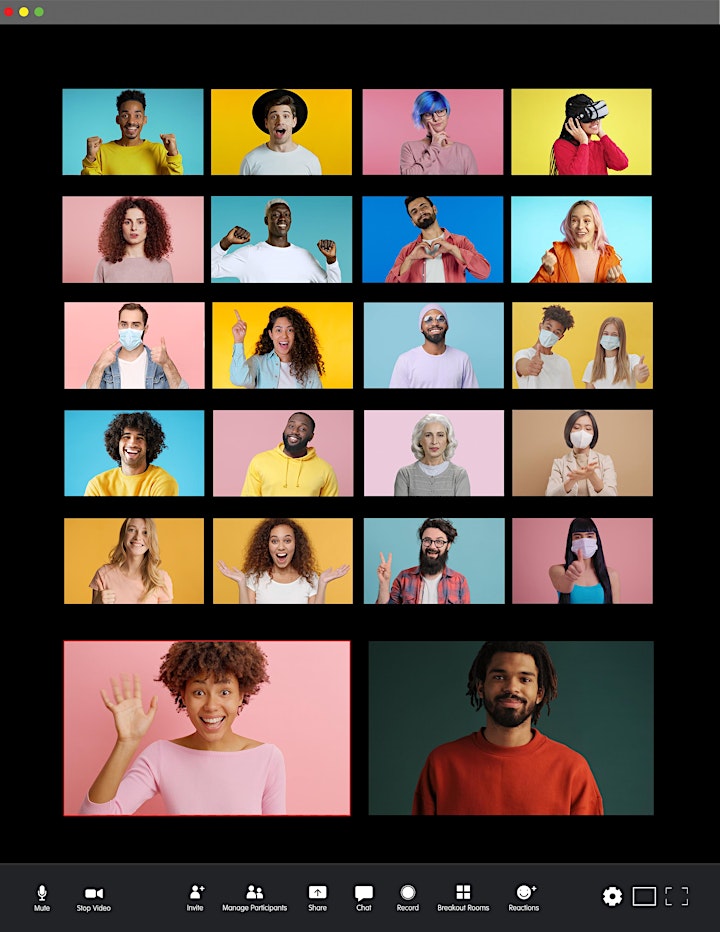 Developed in collaboration with a team of NYC art world professionals, in response to COVID 19 closures, we are super excited to welcome you into our global community as we join each other on this exciting journey.
About your facilitator: mark develops and produces access platforms/ programming and communities with a view toward activating art as a tool for positive political, economic and social change.
To date, his work guides cultural strategy and planning at Arts Council UK, the British Broadcasting Corporation (History, Learning and Radio), the Beaney Museum, Canterbury City Council, GOV.UK, Kent County Council, the London 2012 Olympic and Paralympic Games. Tate Galleries (Modern and Britain), Artists Space, Bureau of General Services Queer Division, The LGBT Community Center NYC, MAPP International, The New School, The New York Public Library, Village Alliance Inc, International Olympic Committee, and the Tokyo 2020/21 Olympic and Paralympic Games. Mark is a proud member of the LGBTQIA+ community and an advocate for the transformative power of increased access to and participation in art and culture for all.
Let's do this... why not book a free tour today?
Once registered, your unique and direct link to our Zoom viewing / meeting room will be provided - keep an eye out for an email from us.
Closed Captioning will be provided.
About the organizer
Oh, Hello. Welcome to Considering.Art™ presented by Considering.Live™ - a LIVE arts and cultural engagement network that's as unique as you are. We are super excited to welcome you into our global community, as together, we join one another on this exciting journey. Let's do this... why not sign up for a FREE tour today? Your voice. Your Idea. You Make This.