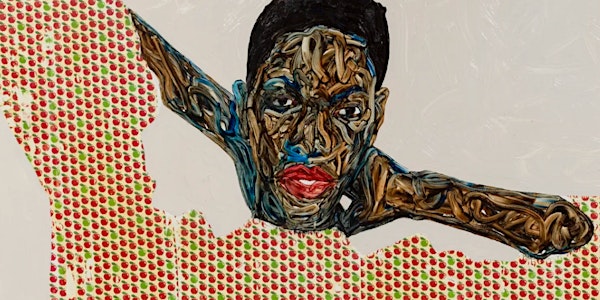 Considering Art : Considering Place | Amoako Boafo
Join us December 14th. Together, we explore urgent work by the incredible Amoako Boafo.
Refund Policy
Refunds up to 1 day before event
Eventbrite's fee is nonrefundable.
About this event
"I want to paint people who have had the same experiences as me. I want to see myself and have people see themselves in me [...] My paintings are for documenting the people around me and where I am, but I also think they challenge the notion of how people think about Blackness."
Amoako Boafo (he/him) uses painting as an means to navigate Blackness as a way of being in the world. Inspired by his immediate community of friends and family, Boafo's lively portraits are drawn from his observations of their personal style and self-expression. Responding to the absence of Black figures in the history of Western painting, Boafo's large-scale portraits frame his subjects as individuals worthy of celebration and cultural recognition. These often joyous figure are positioned at the centre of the composition, depicted against luminous fields of vibrant colour. Their direct gaze disrupts the viewer's observations, calling into question the pleasures and politics of looking and being seen. With each subject, Boafo celebrates the bold and imaginative ways in which Black people are fashioning their own identities around the world today.
In this tour, we embark on some close looking.
Together we ask: What do you see?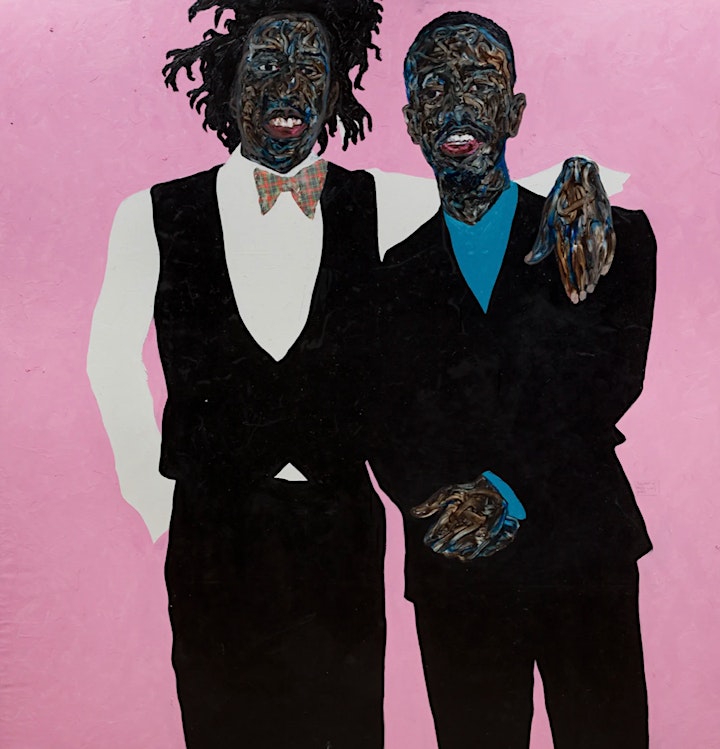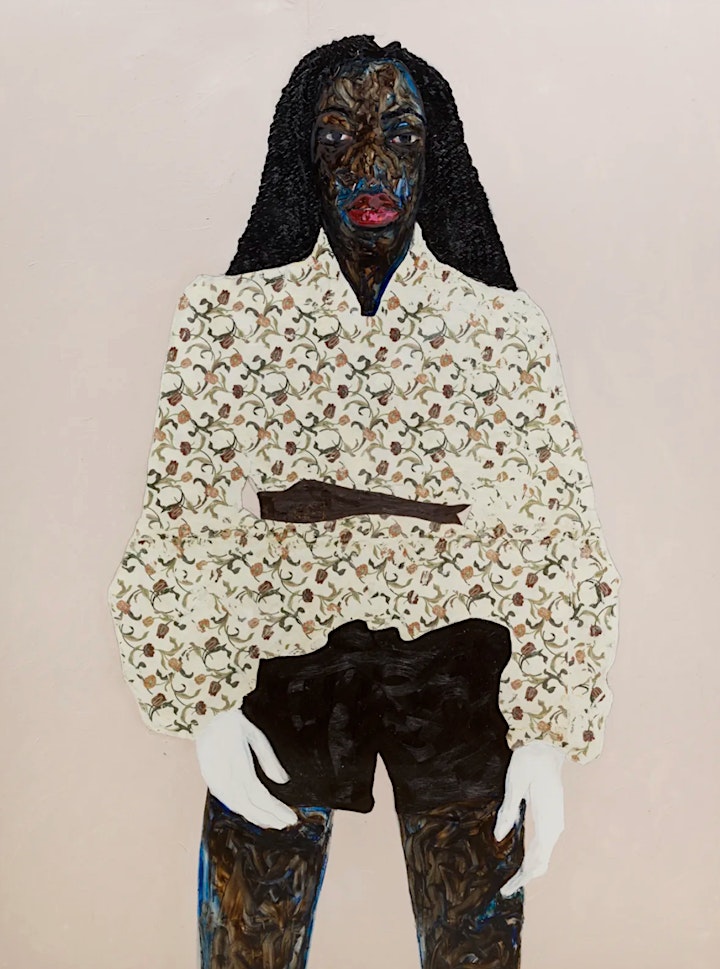 Oh, Hi. We are Considering.Art™ - a new LIVE arts and cultural engagement network that's as unique as you are. We believe in the power of art and community as a means of building a more equitable, inclusive, and just future. We are super excited to welcome you into our community as together we join each other on this exciting journey.
Unlike a typical museum/gallery tour here it's not really about us; we are more interested in you. Your thoughts and Your ideas.
Never repeated and uniquely yours, our interactive and explorative video tours typically last 90 mins in duration and are facilitated LIVE by your very own interpretative guide.
With a focus on contemporary art, we aim to explore some of today's most pressing issues - bringing thoughts, feelings, and observations into a lively and sometimes challenging exchange. A global community of museum professionals, artists, students, makers and members of the public awaits.
Join Us.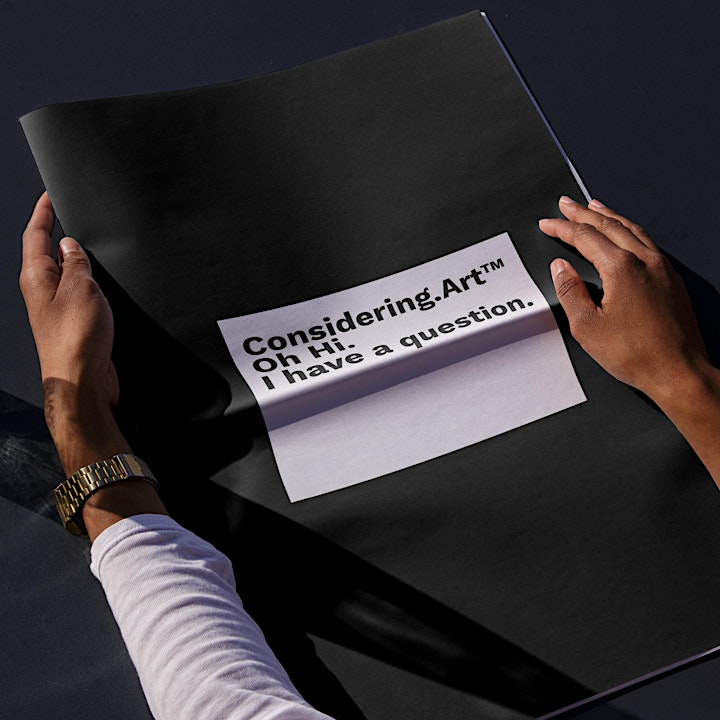 ✅ As always, all of our events are FREE to attend & are never recorded. Every Wednesday, we schedule online events and broadcast LIVE at 7p Eastern Time/ 4p Pacific Time from our home in Brooklyn, 🗽 New York.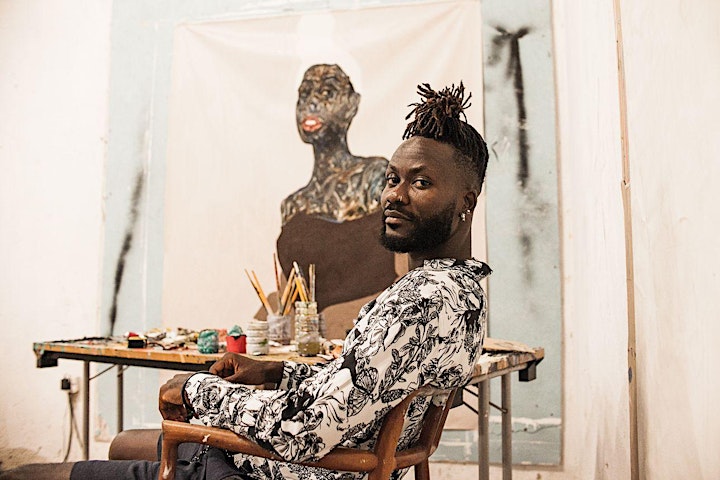 Amoako Boafo (born in 1984 in Accra, Ghana, lives and works in Austria, Vienna) uses painting to create his enticing characters and honor Black figures' place into the pictorial tradition of the Portrait. He is regarded as a notable young voice in art of the African Diaspora through his new approaches to the shaping of Black forms, and their dispositions in a larger global context.
Boafo's portraits are enticing in their lucidity. The brushstrokes are thick and gestural, the contours of the body almost soften into abstraction. Accentuated and elevated figures are often isolated on single color backgrounds, their gaze the focal point, to disrupt observations from canonical viewership. The poses are serene and the skin luminous, his tableaux-vivants place the figures at a higher recognition, both physically in regards to the size and spiritually in terms of their grandeur. Boafo studied at the Academy of Fine Arts, Vienna (Austria). In 2017, he was awarded with the jury prize, Walter Koschatzky Art Prize.
Widely collected by private and public collectors and institutions, most recently by the Leopold Museum (Vienna, Austria), Los Angeles County Museum of Art (Los Angeles, CA), Solomon R. Guggenheim Museum (New-York, NY), Marieluise Hessel Collection Hessel Museum of Art (Annandale-On-Hudson, NY), Center for Curatorial Studies, Bard College (Annandale-On-Hudson, NY), The Albertina Museum Vienna (Austria), and the Rubell Museum (Miami, FL). His work has exhibited in Europe and in the United-States in institutions such as the Volkskunde Museum (Vienna, Austria), Kunsthalle Vienna (Vienna, Austria), Mumok (Vienna Austria), The Bass Museum (Miami, FL) among others.
mark (they/them).
To date, his work guides cultural strategy at Arts Council UK, the British Broadcasting Corporation (History, Learning and Radio), the Beaney Museum, Canterbury City Council, GOV.UK, Kent County Council, the London 2012 Olympic and Paralympic Games Legacy, New Museum, Tate Galleries (Modern and Britain), Artists Space, Bureau of General Services Queer Division, The LGBT Community Center NYC, MAPP International, The New School, The New York Public Library, Village Alliance Inc, International Olympic Committee, and the Tokyo 2020/21 Olympic and Paralympic Games.
mark is a proud member of the 🌈 LGBTQIA2S+ community and an advocate for the transformative power of art and culture for all.
Let's do this...
Why not register for a free tour today?
Once confirmed, your unique and direct link to our Zoom viewing/meeting room will be provided - keep an eye out for an email from us.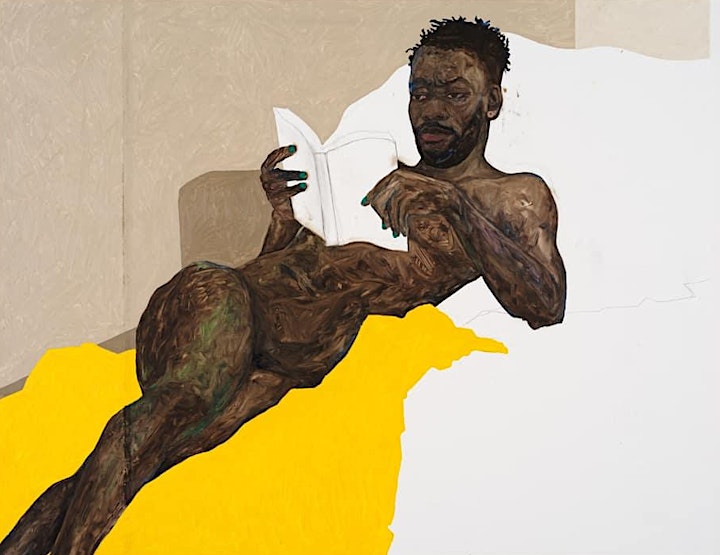 ❤️ Closed Captioning, Live Transcription & Audio Assist are provided for all online events. Please feel free to drop us an email, call, or text should you require any additional access considerations.
Learning & Teaching Resources.
Get Social - we love hearing from you.
Instagram | Facebook | LinkedIn | Patreon
Text us.
Send ART to 888 987 0031
(network access charges may apply | USA only).
👋 We believe in the power of art and community as a means of building a more equitable, inclusive, and just future. We thank you for supporting our commitment and call to action. We are excited to see you soon.
Your voice. Your Idea.
You make this.