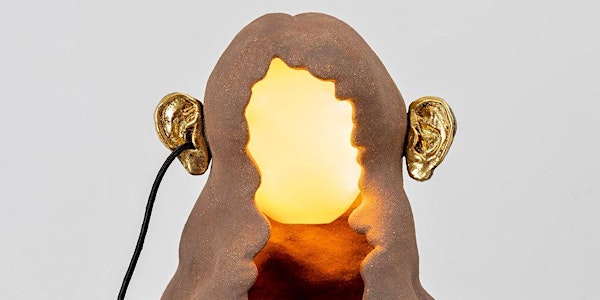 Considering Art : Considering Paradox | Saelia Aparicio
Join us August 17th. Together, presented by Considering.Live™, we explore work by Saelia Aparicio.
Refund Policy
Refunds up to 1 day before event
Eventbrite's fee is nonrefundable.
About this event
Saelia Aparicio operates within the paradoxical spaces that we can find in what we consider the normal and the everyday, using a unique symbolic system to represent, but also to digest, a stark reality. The artist creates a speculative universe for the audience and invites them to imagine with her, creating an ecosystem of characters and situations that drives us, without guiding us, into this fascinating thing we call present. From invasive species, to housing problems, pollution or climate crisis, her work navigates within this convoluted momentum using whispers instead of statements, talking through the materials she uses, the objects she builds, the shapes she creates.
In this tour, we embark on some close looking.
Together we ask: What do you see?
Your Voice
Your Idea
You Make This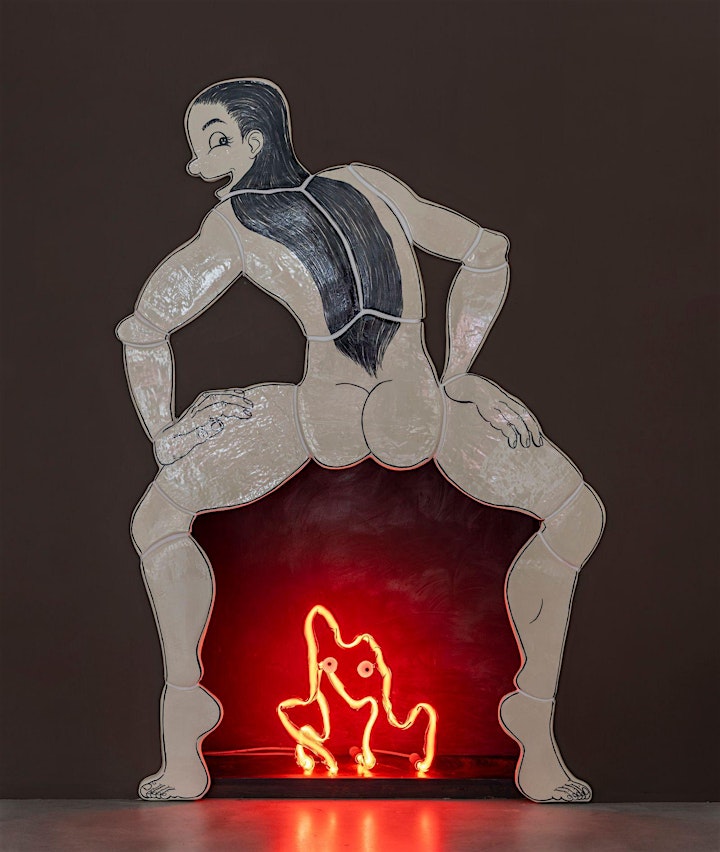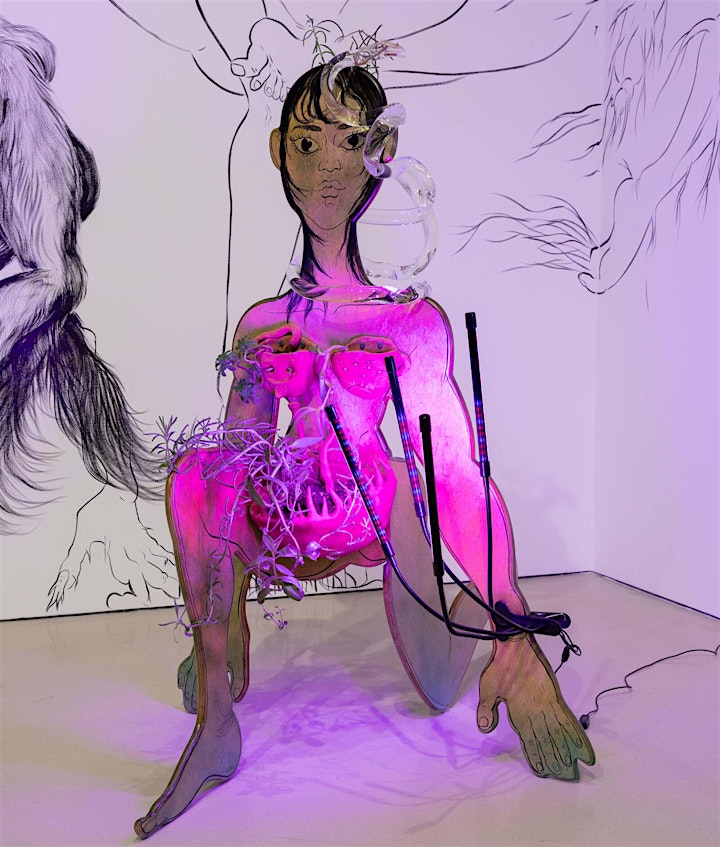 👋 Oh, Hi. We are Considering.Art™ presented by Considering.Live™ - a new LIVE arts and cultural engagement network that's as unique as you are.
Unlike a typical museum/gallery tour here at CA - it's not really about us; we are more interested in you. Your thoughts and your ideas.
Never repeated and uniquely yours, our interactive and explorative video tours typically last 90 mins in duration and are facilitated LIVE by your very own interpretative guide. Cool right?
With a focus on contemporary art, we aim to explore some of today's most pressing issues - bringing thoughts, feelings, and observations into a lively and sometimes challenging exchange. A global community of museum professionals, artists, students, makers and members of the public awaits.
We believe in the power of art and community as a means of building a more equitable, inclusive, and just future. We are super excited to welcome you into our community as together we join each other on this exciting journey.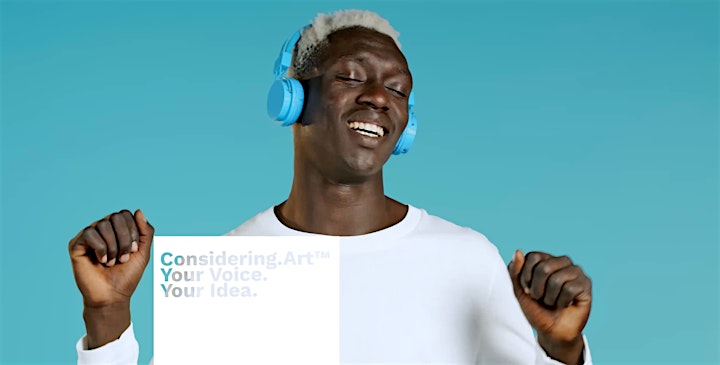 ✅ As always, all of our events are FREE to attend & are never recorded. Every Wednesday, we schedule online events and broadcast LIVE at 7 PM Eastern Time/ 4 PM Pacific Time from our home in Brooklyn, New York.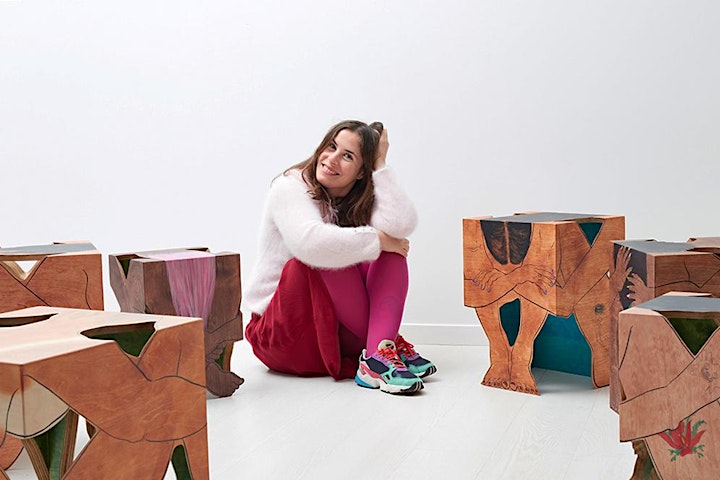 Saelia Aparicio (b.1982, Spain) is a London-based Spanish artist who completed her MA in Sculpture at the Royal College of Art in 2015. Her multidisciplinary work dwells on ideas of the organic, establishing analogies between corporeal and social mechanisms. The body is a malleable source of wonder and horror for Aparicio in her practice that spans large-scale mural drawings and sculptures that often feature modified found objects and mouth blown glass. Humour, and anaesthetic style inspired by comic books and cartoons, belies a concern for the bodily impact of daily life, the environment, disease and age.
In 2019, Aparicio won Generaciones 2019, one of the most prestigious awards for emerging artists in Europe, and was commissioned by the Serpentine Gallery to make the film 'Green Shoots' for their General Ecology symposium and research project, 'The Shape of a Circle in the Mind of a Fish with Plants' in London.
Gallery contact via FUMI UK.
mark (they/them) builds community with a view toward activating art as a tool for positive political, economic and social change.
To date, his work guides cultural strategy at Arts Council UK, the British Broadcasting Corporation (History, Learning and Radio), the Beaney Museum, Canterbury City Council, GOV.UK, Kent County Council, the London 2012 Olympic and Paralympic Games Legacy, New Museum, Tate Galleries (Modern and Britain), Artists Space, Bureau of General Services Queer Division, The LGBT Community Center NYC, MAPP International, The New School, The New York Public Library, Village Alliance Inc, International Olympic Committee, and the Tokyo 2020/21 Olympic and Paralympic Games.
mark is a proud member of the 🌈 LGBTQIA2S+ community and an advocate for the transformative power of increased access to and participation in art and culture for all.
Let's do this...
why not register for a free tour today?
Once confirmed, your unique and direct link to our Zoom viewing/meeting room will be provided - keep an eye out for an email from us.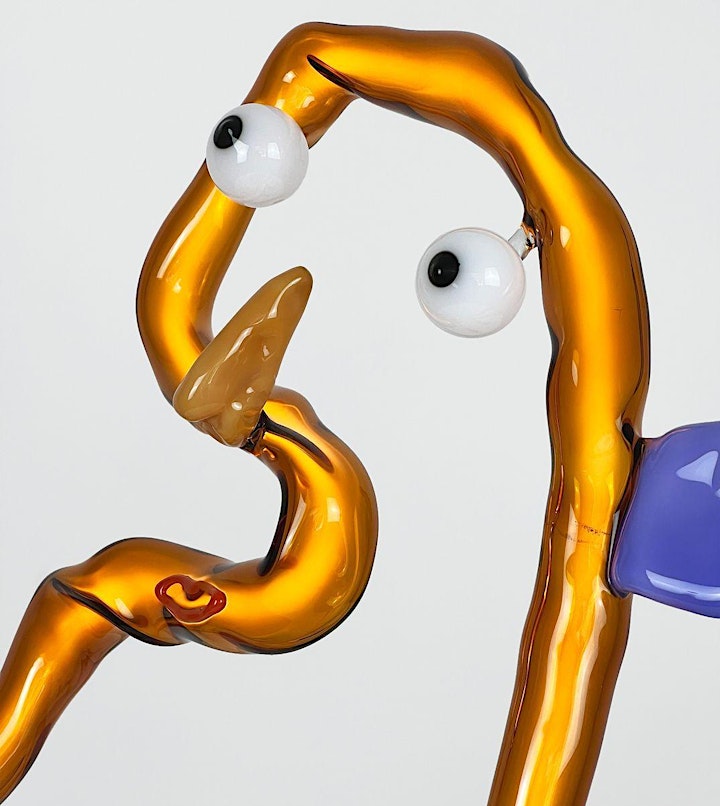 ❤️ Closed Captioning, Live Transcription & Audio Assist are provided for all online events. Please feel free to drop us an email, call, or text should you require any additional access considerations.
👋 We believe in the power of art and community as a means of building a more equitable, inclusive, and just future. We thank you for supporting our commitment and call to action. We are excited to see you soon.
Your voice. Your Idea.
You make this.