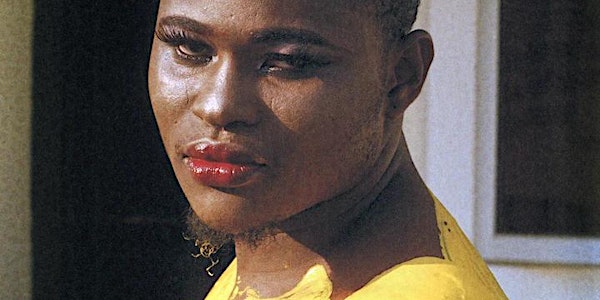 Considering Art : Considering Allure | Sabelo Mlangeni
Join us December 07th. Together, we explore urgent work by the incredible Sabelo Mlangeni.
Refund Policy
Refunds up to 1 day before event
Eventbrite's fee is nonrefundable.
About this event
Working largely in black and white format, Sabelo Mlangeni (he/him) has built his practice around intimate photographs that draw out the inherent beauty in the ordinary. Mlangeni is driven by his interest in the notions of community and communing where a central part of his process requires him to spend significant time —weeks, months, sometimes years—with those he chooses to photograph; sharing intimately in their thoughts, feelings, stories and everyday lives. His practice is a continuous survey of the most challenging, beautiful and confounding aspects of the human experience.
Like many cities in the world Lagos is a city of extremes. Individuals who fit into the mould of heteronormativity (especially those protected by wealth) are considered worthy of protection and celebration while others ('feminised', queer and poor bodies) are rendered invisible and unworthy. Queer and poor people are not only invisible, they are also unsafe due to discrimination, criminalization and violence.
"The Royal House of Allure" is a name of a (safe) House on mainland Lagos where members of the queer community in need of boarding (due to various circumstances) live together. A House is a family unit that one is able to select into; a place of gathering for those who are not allowed to gather anywhere else. Houses are more than just places of survival, they are a physical embodiment of radical queer expression that encourage solidarity. House culture originates from New York's ballroom culture which emerged in the 1920s and reached an apex in the 1980s — a matriarch, referred to as house mother, provides housing as well as a support system for members of the LGBTQIA+ community (referred to as her children). These establishments actively advocate for inclusivity and provide members of the community with a space to construct a sense of self through artistic practices within beauty, fashion and music.
In 2019, Mlangeni spent six weeks in Lagos photographing the queer community at The Royal House of Allure. His awareness of the House came as a result of interactions with well-known queer figures in Nigeria, through social media.
In this tour, we embark on some close looking.
Together we ask: What do you see?
In this tour, we embark on some close looking.
Together we ask: What do you see?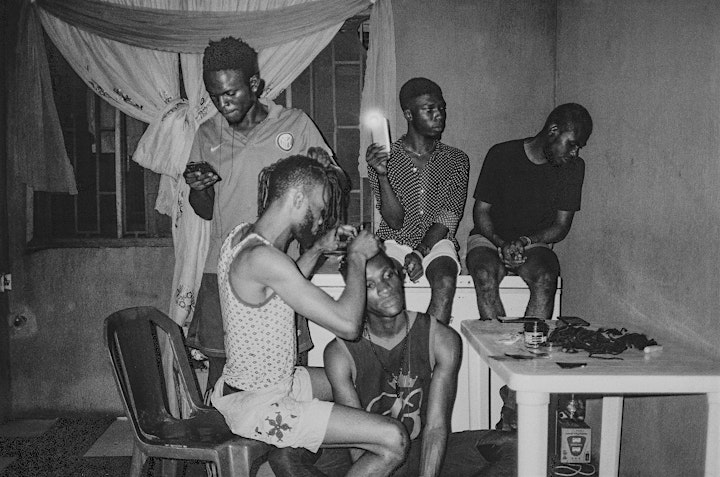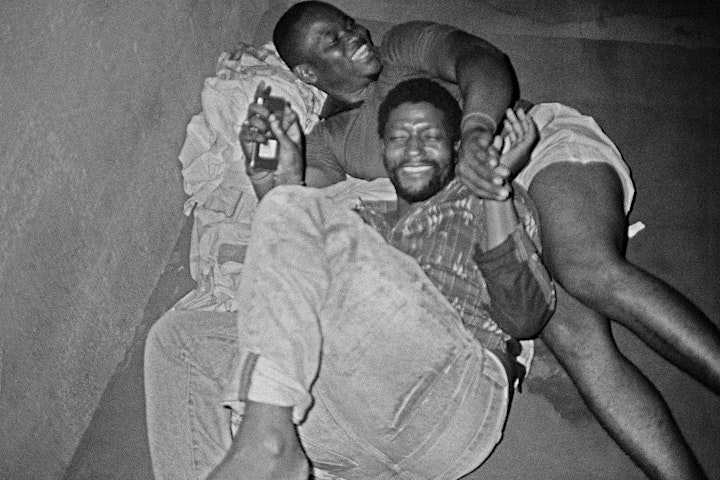 Oh, Hi. We are Considering.Art™ - a new LIVE arts and cultural engagement network that's as unique as you are. We believe in the power of art and community as a means of building a more equitable, inclusive, and just future. We are super excited to welcome you into our community as together we join each other on this exciting journey.
Unlike a typical museum/gallery tour here it's not really about us; we are more interested in you. Your thoughts and Your ideas.
Never repeated and uniquely yours, our interactive and explorative video tours typically last 90 mins in duration and are facilitated LIVE by your very own interpretative guide.
With a focus on contemporary art, we aim to explore some of today's most pressing issues - bringing thoughts, feelings, and observations into a lively and sometimes challenging exchange. A global community of museum professionals, artists, students, makers and members of the public awaits.
Join Us.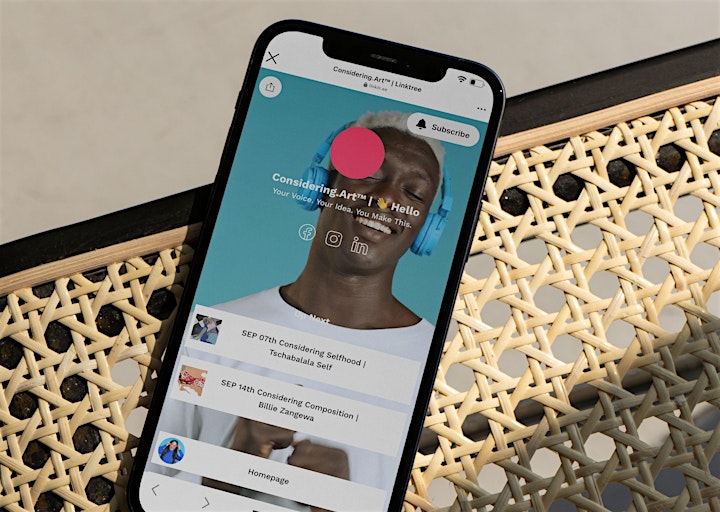 ✅ As always, all of our events are FREE to attend & are never recorded. Every Wednesday, we schedule online events and broadcast LIVE at 7p Eastern Time/ 4p Pacific Time from our home in Brooklyn, 🗽 New York.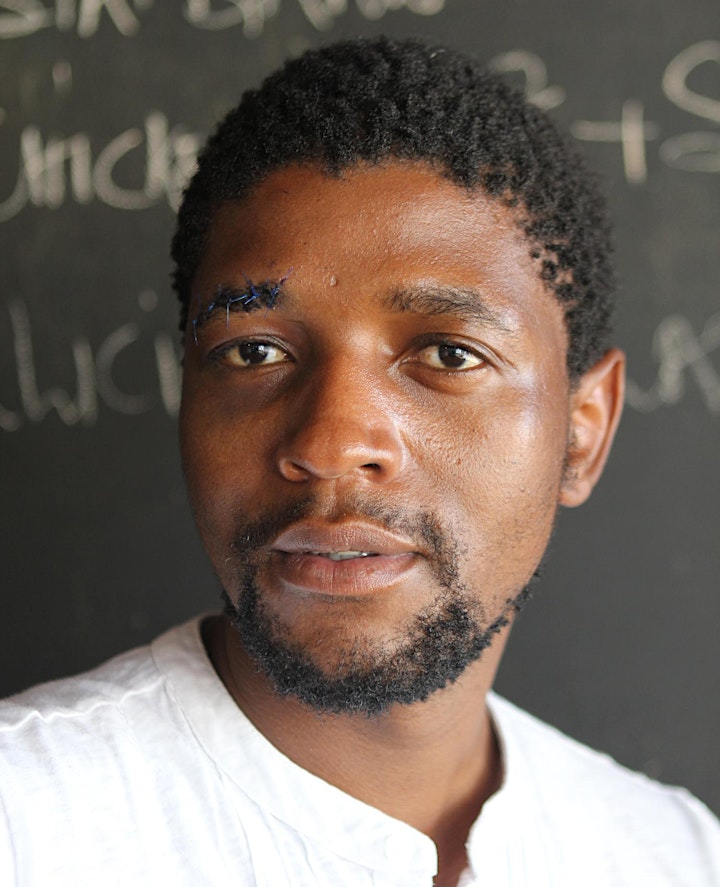 1980 Born in Driefontein, Mpumalanga, South Africa.
"I have been moving around Johannesburg and its closest suburbs as someone interested in story-telling about everyday life. In my early walks, I found myself in many spaces where the situation and the living conditions were impossible to look at and to photograph. Then I started wondering, what to frame? Soon another side of the hardships emerged, and I attempted to capture that hidden beauty, that ordinary peace." - Mlangeni
Mlangeni has had 15 solo exhibitions to date, including his recent series Isivumelwano at Huis Marseille, Amsterdam (2022). His work has been widely exhibited, at Para Site, Hong Kong (2022), at the K21 in Düsseldorf (2022), Palais de Tokyo in Paris (2021), Frestas Triennial of São Paulo (2021), Lagos Biennale (2019), Museum of Contemporary Art Detroit (2019), Huis Marseille Museum of Photography (2019), Wits Art Museum (2018), Savvy Contemporary (2018), Kunsthal KAde (2018), Walther Collection (2017), Museum Africa (2015), Haus der Kunst (2013), Liverpool Biennale (2013), Lubumbashi Biennale (2012), Lagos Photo Festival (2011), V&A Museum (2011), Rautenstrauch-Joest-Museum (2010), and Johannesburg Art Gallery (2010).
Mlangeni has been awarded several prizes including, most recently, the Columbia University II&I fellowship and artist residency (Paris, 2022), Africa MediaWorks Photography Prize (London, 2018), POPCAP'16 Prize for Contemporary African Photography (2016), and the Tollman Award for Visual Arts (2009). He has had residencies at A4 Arts Foundation (Cape Town, 2018), Centre de Art Waza (Lubumbashi, 2017), Walther Collection (Neu-Ulm, 2017), Akademie der Künste (Vienna, 2014), Akademie der Künste (Berlin, 2013) and Centre for Contemporary Art (Lagos, 2010). His work is represented in several institutional collections, including the Tate Modern, San Francisco Museum of Modern Art, Johannesburg Art Gallery, Walther Collection, Art Institute of Chicago, KADIST, CNAP - French national collections, and Sasol Art Collection.
mark (they/them) builds community - activating art as a tool for positive political, economic and social change.
To date, his work guides cultural strategy at Arts Council UK, the British Broadcasting Corporation (History, Learning and Radio), the Beaney Museum, Canterbury City Council, GOV.UK, Kent County Council, the London 2012 Olympic and Paralympic Games Legacy, New Museum, Tate Galleries (Modern and Britain), Artists Space, Bureau of General Services Queer Division, The LGBT Community Center NYC, MAPP International, The New School, The New York Public Library, Village Alliance Inc, International Olympic Committee, and the Tokyo 2020/21 Olympic and Paralympic Games.
mark is a proud member of the 🌈 LGBTQIA2S+ community and an advocate for the transformative power of art and culture for all.
Let's do this...
Why not register for a free tour today?
Once confirmed, your unique and direct link to our Zoom viewing/meeting room will be provided - keep an eye out for an email from us.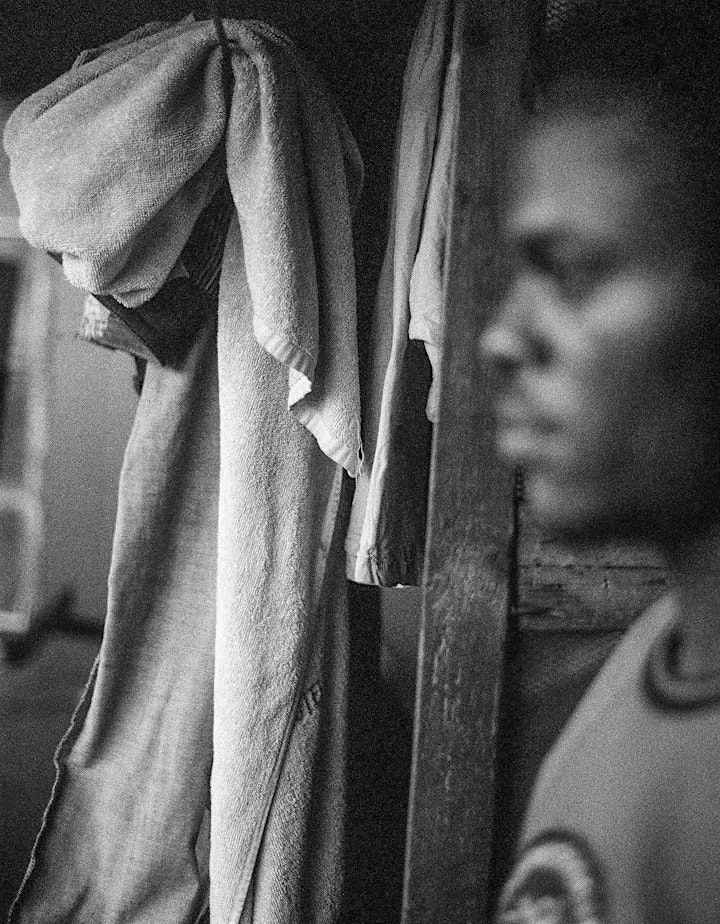 ❤️ Closed Captioning, Live Transcription & Audio Assist are provided for all online events. Please feel free to drop us an email, call, or text should you require any additional access considerations.
Learning & Teaching Resources.
Get Social - we love hearing from you.
Instagram | Facebook | LinkedIn | Patreon
Text us.
Send ART to 888 987 0031
(network access charges may apply | USA only).
👋 We believe in the power of art and community as a means of building a more equitable, inclusive, and just future. We thank you for supporting our commitment and call to action. We are excited to see you soon.
Your voice. Your Idea.
You make this.