Consider It: School choice and cases for public education & charter schools
Event Information
Refund Policy
Refunds up to 7 days before event
Description
School choice has been a hot topic in Berks County, in part due to a lengthy and costly dispute between the Reading School District and I-LEAD Charter School. It's also been in the national spotlight even more than ever because President Trump and U.S. Secretary of Education Betsy DeVos support expanding education choice.
With this in mind, a discussion on school choice is being organized as part of Berks County Community Foundation's Consider It initiative. State Sen. Judy Schwank and Berks County Commissioners Chairman Christian Leinbach are co-chairs of this nonpartisan program, which is designed to promote thoughtful discussion of divisive local and national issues while maintaining a level of civility among participants.
The next Consider It Dinner will take place Tuesday, September 19, 2017, at 5 p.m. at the DoubleTree by Hilton Reading, 701 Penn St., Reading, Pa.
For $10 each, tickets include dinner, the panel discussion, reading material, and an opportunity to participate in the conversation.
We have lined up an excellent panel: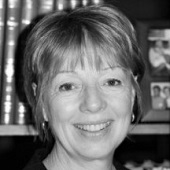 Carol Corbett Burris: Executive Director of the Network for Public Education, which states that it is "an advocacy group whose mission is to preserve, promote, improve and strengthen public schools for both current and future generations of students." Carol served as principal of South Side High School in the Rockville Centre School District in NY from 2000-2015. Carol received her doctorate from Teachers College, Columbia University, and her dissertation on equitable practices in mathematics instruction received the 2003 National Association of Secondary Schools' Principals Middle Level Dissertation of the Year Award. In 2010, she was recognized by The School Administrators Association of New York State as the Outstanding Educator of the Year, and in 2013 she was recognized by the National Association of Secondary School Principals as the New York State High School Principal of the Year. Carol serves as a Fellow of the National Education Policy Center. She has authored three books on educational equity.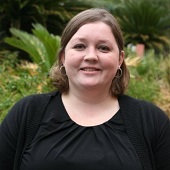 Alyson Miles: Deputy Director of Government Affairs for the American Federation for Children, which states that it seeks "to improve our nation's K-12 education by advancing systemic and sustainable public policy that empowers parents, particularly those in low-income families, to choose the education they determine is best for their children." Alyson earned her law degree from Capital University Law School and was admitted to the Ohio bar in 2012. She attended the Ohio State University, graduating in 2004 with her B.S. in Pharmaceutical Sciences and in 2006 with her B.A. in Political Science. Alyson oversees all election-related work, ensures compliance with state campaign finance laws, works with partner groups in various states on legislative outreach and leads lobbying and advocacy work at the Ohio Statehouse. Previously, Alyson worked for the Ohio Auditor of State as the Director of Legislative Affairs. She also spent six years working at the Ohio House of Representatives as a legislative aide.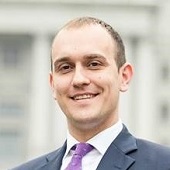 James Paul: Senior Policy Analyst at the Commonwealth Foundation, a Harrisburg organization that "transforms free-market ideas into public policy." James' primary research area is education policy, although he also works on state budget, health care, and labor issues. James testified before the commonwealth's Basic Education Funding Commission, and frequently writes about education spending and school choice. James' commentary has appeared in The Philadelphia Inquirer, Pittsburgh Tribune-Review, and National Review Online, among other outlets. He discusses policy issues on WSBA 910, KDKA 1020, and WURD 900 radio. James holds undergraduate and graduate degrees from Syracuse University. Before coming to Pennsylvania, James worked with several groups in Washington D.C., including Americans for Tax Reform and FreedomWorks.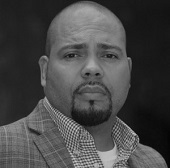 Dr. Julian Vasquez Heilig: Professor of Educational Leadership and Policy Studies and the Director of the Doctorate in Educational Leadership at California State University Sacramento. His current research includes quantitatively and qualitatively examining how high-stakes testing and accountability-based reforms and market reforms impact urban minority students. Julian's research interests also include issues of access, diversity, and equity in higher education. Julian blogs at Cloaking Inequity, consistently rated one of the top 50 education websites in the world by Teach100. He is a member of the board of directors for the Network for Public Education.
Karin Mallett: The WFMZ TV anchor and reporter returns as the moderator for the fourth installment in our series. She has been with 69 News since 2003. She's been on the front lines of stories not only in Berks County and the Lehigh Valley but across the country. While with WFMZ, Karin helped develop two franchises: the Emmy Award-nominated "Crime Alert: Cold Case Files" and her popular travel series "One Tank Trip." In 2005, Karin was honored with an Associated Press award for her coverage of the aftermath of Hurricane Katrina. Her series, "Convoy of Hope," followed a group of men from Berks County as they made their way to Louisiana and Mississippi with truckloads of donations.
Date and Time
Location
Refund Policy
Refunds up to 7 days before event