Description
AUDUBON CANYON RANCH
Martin Griffin Preserve

ACR Conservation Talk: Marine Mammals of Central California

Description
Central California is a hot spot for marine mammals along the California Current. In recent years, many of these species have rebounded from near extinction and now are abundant. Protected areas such as parks, wildlife refuges and sanctuaries provide safe havens for migrating and breeding animals. Conservation continues to be a challenge for this unique group of mammals, including emerging issues, acoustic stressors and changes in climate. We will talk about what are marine mammals, where they occur, what species you might observe here and how the concept of conservation is evolving.

Speaker's Biography: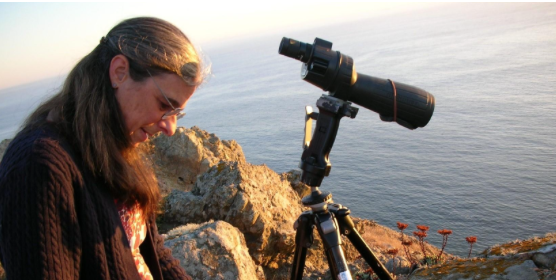 Sarah Allen grew up in Marin County and as a child attended BBQs and field trips at ACR. She has studied birds and marine mammals, primarily pinnipeds in central California, studying first with PRBO (now known as Point Blue) and then with the National Park Service. Currently, she is the Science Program Lead for the National Park Service in the Pacific West Region. She has authored and co-authored numerous publications, including the Field guide to the Marine Mammals of the Pacific Coast: Baja, California, Oregon, Washington, British Columbia. UC Press, California Natural History Guide Series. She received her M.S. and Ph.D. from University of California, Berkeley from the College of Natural Resources.
Tickets: $20 non-member / $15 member or student / FREE for children under age 18. Fees support the preservation, education and conservation science programs of Audubon Canyon Ranch. Learn more about membership.
Cancellation and refund policy: Fees for public programs help fund the programs and preserves of ACR, a non-profit organization. Unfortunately, we are unable to provide refunds for programs cancelled by program attendees. If this event is cancelled by ACR due to heavy rain, high winds or any other reason, we will notify you by email by 8:00 p.m. the night before. A full refund, including all Eventbrite fees, will be credited back to you within 5 business days, depending on your bank. Light rain does not cancel.
ACR offers a limited number of fee waivers upon request. Please email support@egret.org and reference the event title and date in your request for a fee waiver.
HEADER IMAGE CREDIT: IUCN