Conservation Lecture Series: Planting Trees for the Future
Actions and Detail Panel
Conservation Lecture Series: Planting Trees for the Future
Thu, February 16, 2017, 6:00 PM – 8:00 PM EST
Description
John Leary, Executive Director of Trees for the Future, will share how their efforts planting trees creates a better future for people and wildlife around the world. Their Forest Garden Program is a simple, replicable and scalable approach with proven success. By planting specific types of trees and crops in a systematic manner over a four year period, families can change their lives forever. Forest Gardens provide families with sustainable food sources, livestock feed, products to sell, fuel wood and up to a 500% increase in their annual income.
Naples Zoo has funded the planting of more than half a million trees through this passionate organization. Enjoy this video to understand more about this life-giving effort.
Admission: $10 | Naples Zoo
Members
: FREE
Proceeds benefit the Naples Zoo Conservation Fund
RSVP on the green REGISTRATION button on the top right of this page as seating is limited. Please dress comfortably for this evening outdoors.


About John Leary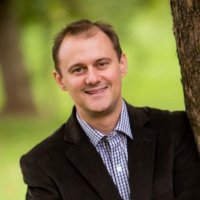 After 10 years of working and volunteering for Trees for the Future, John became Executive Director in 2013. John has deep knowledge of international agricultural development and extensive experience living with and among the rural poor in Sub-Saharan Africa. He speaks three languages well (and another three languages not so well) and has lived and worked in 12 developing countries. See him speaking the Wolof language of Senegal in this video.

John has dedicated his life to creating innovative training approaches that empower farmers to rise out of poverty, and he has created award winning high-tech, low-tech, and no-tech training programs that are currently in use throughout the developing world. He is now focused at helping Trees for the Future end hunger and extreme poverty for a million people.
FAQs
How do I pay?
The $10 general admission fee is paid by cash or credit card at the Naples Zoo ticket box the night of the event.
I'm a Naples Zoo Member. Can I bring guests?
Anyone included in your membership that enters the zoo at no charge is also welcomed free to these events inlcuding the extra guests that are part of Conservator and Curator levels. If you have neighbors or friends that would like to attend, they can join you by paying the nominal $10 general admission fee.
What is the dress code?
These are casual events held outdoors. Dress comfortably to stand during the mingling time prior to the lecture start. And dress for the weather if it's cool as well.
Are there minimum age requirements to enter the event?
Any age is welcome, but the Naples Zoo Conservation Lecture Series are directed at an adult audience. We leave the age requirements open as parents are the best judge of the maturity level of their child for events like these.