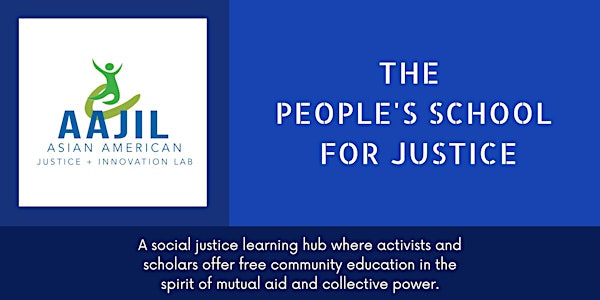 Consensual Communication: Tools for Expressing & Receiving Vulnerability
An introductory session on consensual communication, focusing on tools for expressing and receiving vulnerability in community.
About this event
Over the last three years and beyond, we've received the call led by Black abolitionists to re-imagine a different future for ourselves, our communities, and our country.
We know we need brave relationships and communities to build the loving futures we all deserve.
Many of us are learning that vulnerability is required for these brave communities to flourish and to take our abolitionist visions forward. As Dr. Brené Brown teaches us, "vulnerability is the birthplace of innovation, creativity, and change."
Vulnerability also requires risk and uncertainty, which can feel scary at times.
The good news is that vulnerability becomes more accessible when we have a practice of self-consent, a fundamental aspect of consensual communication.
Consensual communication involves tuning into and expressing our true capacity for sharing and receiving information at any given moment.
In this introductory workshop, participants will examine the roles vulnerability, self-consent, and interpersonal relating in the context of abolition. Through journaling, group activities, and discussion, participants will explore their capacities for sharing and receiving vulnerability in community.
This workshop is for anyone who wants to:
Tap into self-understanding and compassion when expressing themself in 1-1 and group settings
Feel more prepared and calm as a listener
Build a sense of internal safety in interpersonal and organizing relationships
What to bring:
Warm curiosity + your authentic self
A journal + writing tool that brings you joy
Anything else that helps you ground (e.g., fidget toys, fuzzy socks, warm drink, a lit candle, etc.)
This space is open to anyone, and especially welcome to queer, trans, and non-binary humans of the global majority.
Our instructors:
Jozelle Wong Yu (they/she), is the founder of Consensual Cuddles and a Communications Studies Professor turned Professional Cuddler, Consent Educator and Public Speaking Coach. They are passionate about facilitating sensual experiences where anyone, especially the global majority's queer, trans, and non-binary people, can reconnect with their radical honesty and be met with tenderness and warmth.
Fatima Hassan (she/they) is a public health consultant who works with the intention of alleviating health disparities through innovative solutions, with emphasis on healing and disability justice. She created Balsam Consulting as a central place to offer skills and idea-building on a needs-basis, as a way of being a resource to others in the community outside of the institutions typically designed to work against us.
At AAJIL, we believe in practicing a culture of mutual, relational generosity rather than a culture of the commodity. Please consider showing your gratitude and appreciation for Jozelle's labor in offering this free learning opportunity by donating directly to them via Venmo: @jowongyu
Thank you!