Consecrating the Cosmos: Masquerade, Performance and Spirituality in Carniv...
Description
An evening with Nyugen E. Smith and D. Denenge Duyst-Akpem in conversation on masquerade, performance and spirituality in Carnival traditions in the African Diaspora through the lens of Carnival in Trinidad and Tobago. They will also discuss how these traditions have informed Nyugen's work and the work of other artists in the Diaspora. The program will begin with a collaborative performance activation by Smith and Duyst-Akpem of Rivers, Houston Conwill's site-specific lobby art installation honor that honors Langston Hughes and Arturo A. Schomburg with a cosmogram inspired by Hughes's poem "The Negro Speaks of Rivers."
Image: Nyugen Smith in costume on Carnival Tuesday, 2017. He was part of the Cat in Bag Productions band, All Washed Up. Each year this band adds a contemporary twist to one of the Traditional Mas roles. Here, the Fancy Sailor Mas is recontextualized to address the pollution of the oceans and the "pollution of Carnival".
.
@SchomburgCenter #CarnivalTraditions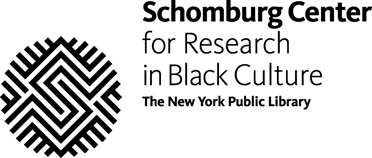 FIRST COME, FIRST SEATED
Events are free and open to all, but due to space constraints registration is requested. We generally overbook to ensure a full house. Registered guests are given priority check-in 15 to 30 minutes before start time. After the event starts all registered seats are released regardless of registration, so we recommend that you arrive early.

GUESTS
Please note that holding seats in the Langston Hughes Auditorium is strictly prohibited and there is no food or drinks allowed anywhere in the Schomburg Center.
AUDIO/VIDEO RECORDING
Programs are photographed and recorded by the Schomburg Center. Attending this event indicates your consent to being filmed/photographed and your consent to the use of your recorded image for any all purposes of the New York Public Library.
PRESS
Please send all press inquiries (photo, video, interviews, audio-recording, etc) at least 24-hours before the day of the program to Ayofemi Kirby at ayofemikirby@nypl.org.

Please note that professional photography and video recordings are prohibited without expressed consent.