Consciousness Training for Entrepreneurs

Weekly Event - Every Wednesday: 5:00 PM to 6:30 PM (PST)
Event Details
In your work or personal life, do you often ask yourself: "How can I feel more certain about my future? What might be holding me back from success?" Or, is there a particular issue in your enterprise that you are currently having trouble overcoming? If so, you might benefit from consciousness training, a way of bringing your work and values into alignment.
Through discussion of real-life challenges and issues presented by workshop attendees, Steven Morrison will guide the class in how to apply the 15 concepts of his Spiritual Workout to their lives and businesses in order to overcome obstacles and live happier and more successfully
15 Concepts:
Be Compassionate
Beliefs Matter
Be Present
Choices Abound
Everything is Energy
Have an Attitude of Gratitude
Intentions Matter
Judgments Separate Us
Listen to Inspiration
Mind and Body Are Connected
Take Responsibility
The Law of Attraction Is Always On
We Are All Connected
We Are Here for a Reason
We Belong to the Planet, Not the Planet to Us

About Steven Morrison: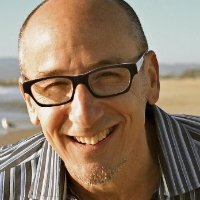 Steven is a former corporate hack, former psychotherapist, and 20-year solo-preneur whose experiences propelled him into creating Spiritual Workout,™ training for the conscious mind. Anchoring ancient ideas like being present and compassionate and taking responsiblity into the nitty gritty of everyday life is his stock-in-trade. He is convinced that consciousness like this is what it takes to solve ALL of our problems and he is particularly passionate about working with entrepreneurs whom he calls the artists of the business community. Steven is excited to be bringing his work to SF and launching, from here, The Consciousness Co., a consulting firm for the same work.
Refund Policy:  If you cannot attend, please email us at least 1 day before the scheduled class. No refunds will be given if we have less than a 24 hour notice.
Where

Impact Hub San Francisco, Grove Meeting Room
925 Mission Street
San Francisco, CA 94103


Weekly Event - Every Wednesday: 5:00 PM to 6:30 PM (PST)
Add to my calendar
Consciousness Training for Entrepreneurs