About this Event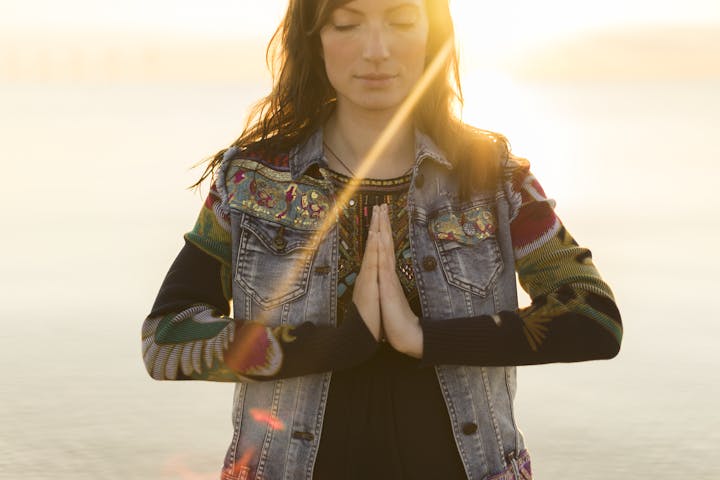 "Conscious Superwomen" intensive one day workshop for WOMEN.
Do you often feel yourself wasted because people around and life situations suck all your energy? If you still don't know how to help yourself - our creatively designed workshop only for woman will try hard to solve your problems and serve you. You can dedicate just a half a day for yourself and start the New Year with the energy of the beginning and love.
Make a Christmas gift for yourself and join the workshop where you will learn more about how to keep your physical and mental energy and not let it run away from you so easily! Choose the most convenient day for yourself and join in one of the following days on January 12th in Warsaw!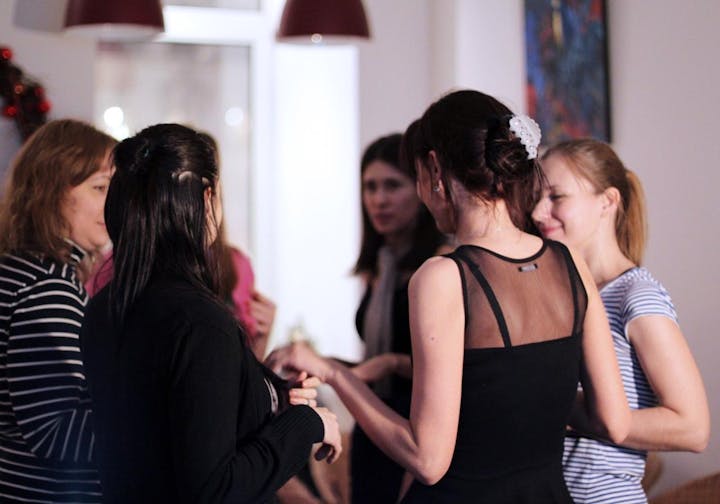 This workshop is for you if you want to learn more about:
• how to react when people attack, offend, humiliate and manipulate you
• how to understand and be in charge of your destructive emotions and feelings
• how to avoid unnecessary frustration, anger and desire to control everything around
• how to use your creativity in order to reduce negative thoughts, stress and feel stronger connection with yourself
• how to make your body feel more purified and vital
• how to increase the inner energy level every day
• how to make your life more conscious and meaningful
The "Conscious Superwomen" workshop will help you to connect with your true female nature, which is creative, passionate and warm hearted. You will experience self-love and pleasure of being with other woman and feel the support and warm cozy atmosphere!
Program:
10.00-10.30 welcome healthy drink and introduction to the workshop program;
10.30-12.00 "your 3 inner universes" (child, adult and parent);
12.00-12.15 tea break and snacks;
12.30-14.15 mandala painting (art-therapy session);
14.15-15.15 lunch break;
15.15-16.15 first conscious steps (guest lecture Wojciech Jurojć);
16.15-17.45 meditation and group energy practices;
17.45- 18.15 – Sharing circle;
!30 min free consultation for you!
Every participant has 30 min free Skype session before the workshop included in order to clarify your personal request and answer your questions.
Workshop will conducted in English language. But if you need us to transalte into Polish let us know before!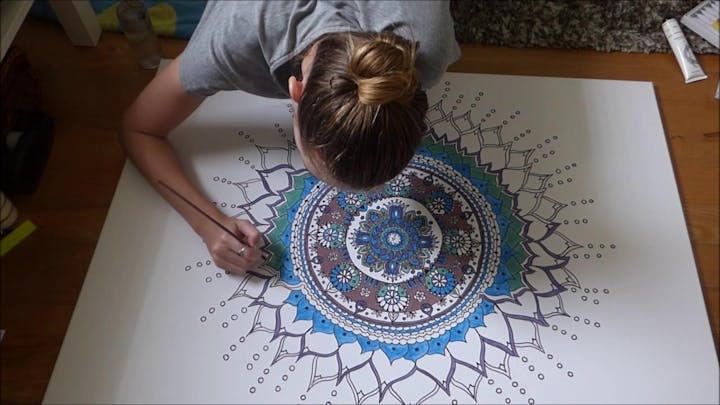 Detailed description:
10.00–10.30 welcome healthy drink and introduction to the workshop program.
10.30–12.00 "your 3 inner universes" (child, adult and parent). The harmonious interaction of our inner ego states ensures the success and prosperity of the individual as a whole - both in business and in relationships. Unfortunately, in reality, one of ego states can be pushed and depressed. Being in such an imbalance, the states are not "turning on" at the right time, forcing a person to behave inadequately to the situation and lose your life resources. We will talk about examples of inner state's behavior, common mistakes, self-protection techniques which will help to keep the inner harmony.
12.00-12.15 tea break and snacks.
12.15-14.15 mandala painting (art-therapy session). While drawing mandala's, we establish contact with our inner self, our intuition and feelings - whether positive or negative, which can flood us during the creative process. Everyone will find his own way of drawing mandalas for himself, someone draws with pencils, someone with felt-tip pens, and someone paints, intuitively choosing which mandala to make in a certain period of time. Mandala provides access to the deep unconsciousness which helps to determine the inner situation at the moment and find out the true needs of a person. After all, by creating a mandala, a person discovers for himself his own self at the present moment of time. In therapy, the mandala helps a person to find his integrity, uniqueness, security, structure and boundaries, which contributes to the rapid integration of the individual.
14.15-15.15 lunch break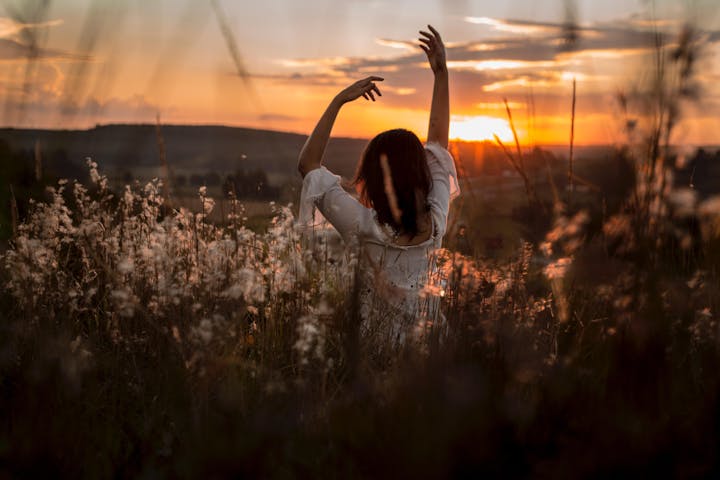 15.15-16.15 first conscious steps (guest lecture Wojciech Jurojc)
In our modern society woman have to take a lot of roles and responsibilities. That is overwhelming and energy consuming. That is not a problem if you like what you do in life. Hoverer, we can often feel like in a destructive circle that influence our mood every day. Sometimes we can be scared to take another step forward to change our life and follow our own dreams. Wojciech Jurojc knows how difficult could it be to open a new business from the scratch, follow your dreams, take the society pressure when it comes to your professional and personal choices.
This lecture can help if you want to:
- discover your own path and follow your dreams
- overcome barriers & pitfalls that society gives
- get motivated and inspired every day and get more energy from what you do
16.15-17.45 meditation exercises and energy practices;
Who said that you should only meditate while sitting and lying? During our workshop your practice will be based on accessible and simple physical movements. Through the movements, we will interact with the subtle structures. This is the easiest way to restore your energy and strength.
Meditation schedule:
1. balance of five elements
2. kundalini meditation
3. free dance meditation
4. final relaxation
What positive effects you might expect?
- meditation produces a positive state;
- meditation dissolves depression;
- meditation trains fast ability to switch from one thought to another;
- meditation trains the ability to "take yourself in hand" and join in the work;
New York Times - January 28, 2011
"Researchers report that those who meditated for about 30 minutes a day for eight weeks had measurable changes in gray matter density in parts of the brain associated with memory, self-awareness, empathy, and stress".
17.45- 18.00– Sharing circle
Sharing is a special conversation when people seat in a circle and share feelings and experiences that have arisen during a workshop. You will have enough time to ask your questions.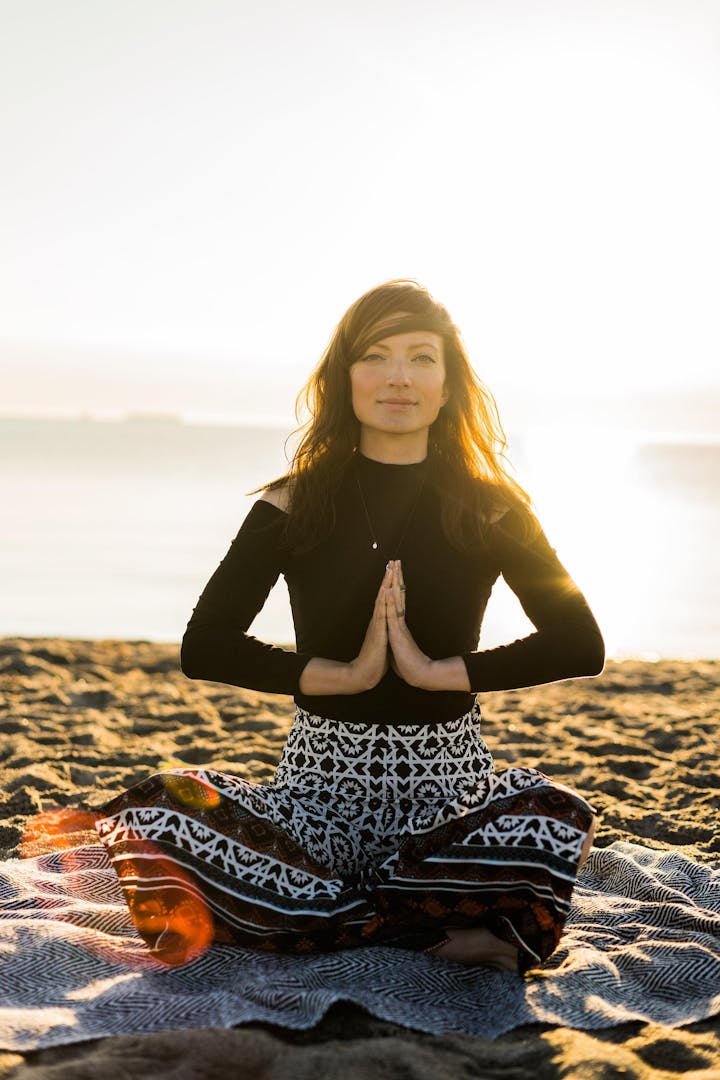 When/Price:
1) On 12th of January -190 PLN - promo day! (after January 4th 290 PLN)
2) On 13th of January: 190 PLN - promo day! (after January 4th 290 PLN)
Included: yoga mats, water, coffee and snacks, painting materials.
Speakers:
Lana
My name is Lana and I will hold this event together with Wojciech. We are looking forward to meet you and spend a cosy day together.
Just a few words about myself. I started my spiritual journey many years ago when joined yoga and meditation classes in Russia. I really had a lot of questions about my life, path, dreams, goals and fears. Since I was a teenager I felt a strong pressure from the society and that surely influenced my path and increased desire to live abroad and meet people from different cultures. For many years, I have been learning a lot from psychologists, coaches, astrologists, tantra and yoga teachers in order to understand myself better, live freely and accept myself for who I am. After many years of looking for my profession and trying all possible things I started my psychological education and met a lot of people who transformed me deeply and profoundly. I hope you will participate in our interactive and positive event that we have prepared for you. From our side, we can guarantee open, non - judgmental and friendly atmosphere.
Education:
Saint-Petersburg Geshtalt Institute. Geshtalt Psychotherapy. 2018 – now.
Moscow institution of high professional education. 2018 – Psychologist.
University of classical and modern psychology, psychotherapy and coaching. Sexology and Sexual pathology on-line course. 2017.
Yoga School of professor Lobanov –heath in your own hands – hatha yoga on-line course. 2017
Natha Yoga School in Denmark – Intensive tantra course 2014-2017 - hobby
Aalborg University in Copenhagen, Denmark – Master degree in Tourism. Faculty of Humanities. 2014-2016
Saint-Petersburg Herzen State University of Russia – faculty of Human philosophy. Bachelor degree 2005-2010.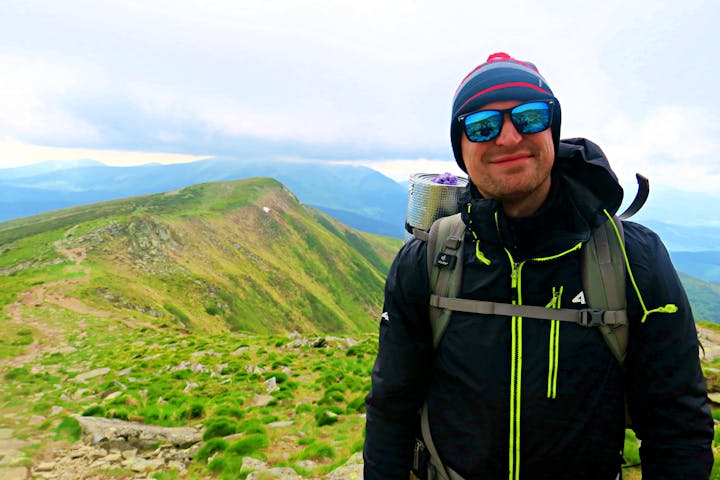 Wojciech
Traveling and writing is my profession. In the last 10 years I have been fortunate to travel a lot around Asia, Europe and Africa. So far I had occasion to visit more than 50 countries, where I also lived and worked (mostly South East Asia). I can easily say that Asia is my second home.
During my trips, I love to meet local people the most. They inspire me to take new challenges and shape my perception of the world. Moreover, I see the true essence of life in different cultures and beautiful landscapes which are not described in popular guidebooks or blogs. I help people by sharing my experiences and knowledge. I conduct travel meetings and organize conscious trips to the local places in the South East Asia.
I will share with you how to overcome barriers, fears, stereotypes and issues which trying to stop from making your life more conscious and meaningful.
See you in Warsaw!