Conscious Living Expo Perth MONDAY AFTER EXPO WORKSHOPS

Monday, November 7, 2016 from 8:00 AM to 10:00 PM (AWST)
Who's Going

Loading your connections...
3 of your friends are going.
Share it to get more people on board!
Share

Sara Haughty
San Francisco, California

Luke Picard
London, United Kingdom

Rick Vespucio
Florence, Italy
Event Details
Spiritual Journeys-
Incorporating Powerful Energy from around the world
Workshop Room Friday Nov. 4, 5:30 - 6:15 pm 
Gail Thackray is the star of the US series Spiritual Journeys, taking people around the world to experience healing and enlightenment. Gail works with many healers and psychics such as the Filipino psychic surgeons and the Brazilian healer John of God. Gail has done documentaries on; Crop Circles, Stone Circles, Druid Magic, Healing Waters and much more.  Gail is also a powerful medium and healer herself.
Today, she will demonstrate some of these magical healing techniques on audience volunteers. All audience members will be given a blessing request. Many people report having life changing experience just from attending Gail's events.
**All attendees receive a free small Blessed Crystal**
 ************************************
Healing Pain by Releasing Emotional Blocks 
Mainstage Saturday Nov 5, 2-2:30 pm
 Physical pain, ill health and even blocks in our relationships and career are a reflection of stored emotional blocks. These emotional blocks sit in our energy field and can manifest in many ways in our lives. Sometimes these blocks are painful experiences from childhood however sometimes you may find that they come from unexpected and surprising sources. Getting to the root cause of these blocks can be very difficult, especially if they originate in our past lives which is often the case. Gail will show you how to discover these energy blocks, incorporate the lesson that they give and resolve and delete the energy mis-alignment. Gail is a medium and healer and will be inviting audience member to receive a healing but Gail is connected to energies that can work on the entire audience. Many people report "spontaneous healing" just from attending one of her events. Gail says it appears magical but it is simply the spontaneous adjustment of the body's energy into its correct alignment which often occurs when the spiritual guides are working on them.
Learn to Cut Psychic Cords
Workshop Room Nov. 5,  4-6 pm "Featured Workshop "
Tickets $35 Early Bird Booked Online $45 At the Expo VIP Ticket $65  
For those already practising healing or wanting to learn how to do this for yourself and others this workshop will be invaluable . We create cords with anyone significant in our life. These can be good cords but they can also be negative. A difficult relationship of any nature is a sign of negative cords that have anchored and attached and can make you quite sick. Sometimes good cords can get strangled by negative black cords which cause distrust, jealously, fear and anger in our relationships. Sometimes cords are attached to old negative patterns which cause career problems and financial issues. Cords can hold us to our past and can even be rooted in past lives. Gail is a psychic medium who is able to not only see these cords but dissolve and remove them bringing healing in your relationships and release from the past. Discover cords that are holding you back. Releasing negative cords can cause impressive results. Learn cutting cord techniques healers can do on their clients or you can use on yourself and your loved ones. Gail will teach you how to sense these cords, figure out where they are coming from, remove them and protect yourself from their regrowth.
Everyone will receive an attunement to help them sense chords. VIPs will receive an individual attunement from Gail and a personal removal of cords.


 Learn to be a Psychic Card Reader
Workshop Room Nov. 6, 2:45 - 4:45 pm
General admission $35 Early Bird Prepaid Online $45 at Expo
VIP incl. individual clearing & seating in front rows $65
Learn to communicate with spirits on the other-side, Receive messages, read cards: Tarot and blessing cards. Develop intuition, Clairvoyance and clairaudience. Learn how to use your senses to connect with Spirit and communicate with loved ones on the other side. I believe we are all psychic and can develop our psychic senses to connect in with the spirit world more clearly. Whether you want to become a professional card reader, develop your abilities further or just want to deepen your connection you will receive guidance to help you connect in deeper with the spirit world. Learn how to read tarot cards, read people's auras and receive messages from their loved one. Everyone will receive a psychic attunement to enhance their clairvoyance abilities. VIPs will receive an individual attunement from Gail and any messages from their guides.
Bring photos and objects from loved ones and pets in spirit you wish to contact
MONDAY Nov. 7
AFTER EXPO WORKSHOPS
Assured Ascot Quays Hotel
Address: 150 Great Eastern Hwy, Ascot WA 6104, Australia
Phone:+61 8 9479 0000
Do both workshops and get a Free Blessed Oil from Anthony Vivero Filipino Healer
Working with Guides, Angels & Power Animals
 9am – 12pm
$125 aus.
When you are in tune with your spirit helpers your life will run so much more smoothly, yet many people hardly contact them at all. Learn the difference between your Angels and your spirit guides, your power animal, and your healing guides. Learn to communicate with your helpers clearly. How to invoke them, understand them and ask them to assist you. Meet your main guide and feel and sense them and receive tools to help you to communicate with them more clearly. Learn how to talk to your guides though objects and signals. Develop your psychic language and learn to get yes/no answers and more detailed direction. Travel to the underworld and meet your power animal and learn how to ask them for help and how to invoke other animal medicine for healing and direction. (We will be doing some of this work outside in nature by the river). Learn how to call in guides for specific task and the best way to contact guides for healing others. This is great for those who are already doing psychic work or healing or for total beginners.  

Includes an individual personal attunement and guide messages
Distance Healing
Mon. 1pm – 4pm
$125 aus.
Learn to give powerful distance healing to your clients and your loved ones. This is for people practicing Reiki and energy healing who wish to increase their abilities as well as those who are beginners. Distance healing can be even more powerful than a regular healing session. I will be showing you how to connect with healing guides and pass energy through all time and space. I will be including new frequencies from Bali and the Philippines that I have been blessed with as well as some from the UK crop circles. This will include healing at a physical distance to those who are not present but also this is great to heal past lives. It also works wonderful on animals. This will give you the skills to start working as a distance healer. It can also be used during a session with a client presesnt to release early childhood trauma and past life issues. I will be showing you how to detect past traumas in a client who needs distance healing, and even how to pin point a date when this occurred. We will be working with crystals and building a distance healing grid that you will get to take home. We will also learn how to manifest money and good luck for future events for yourself and your clients by sending healing to the future.
Includes an individual attunement to pass distance healing energies
When & Where

Assured Ascot Quays Hotel
150 Great Eastern Hwy
Ascot, WA 6104
Australia

Monday, November 7, 2016 from 8:00 AM to 10:00 PM (AWST)
Add to my calendar
Organizer
Gail Thackray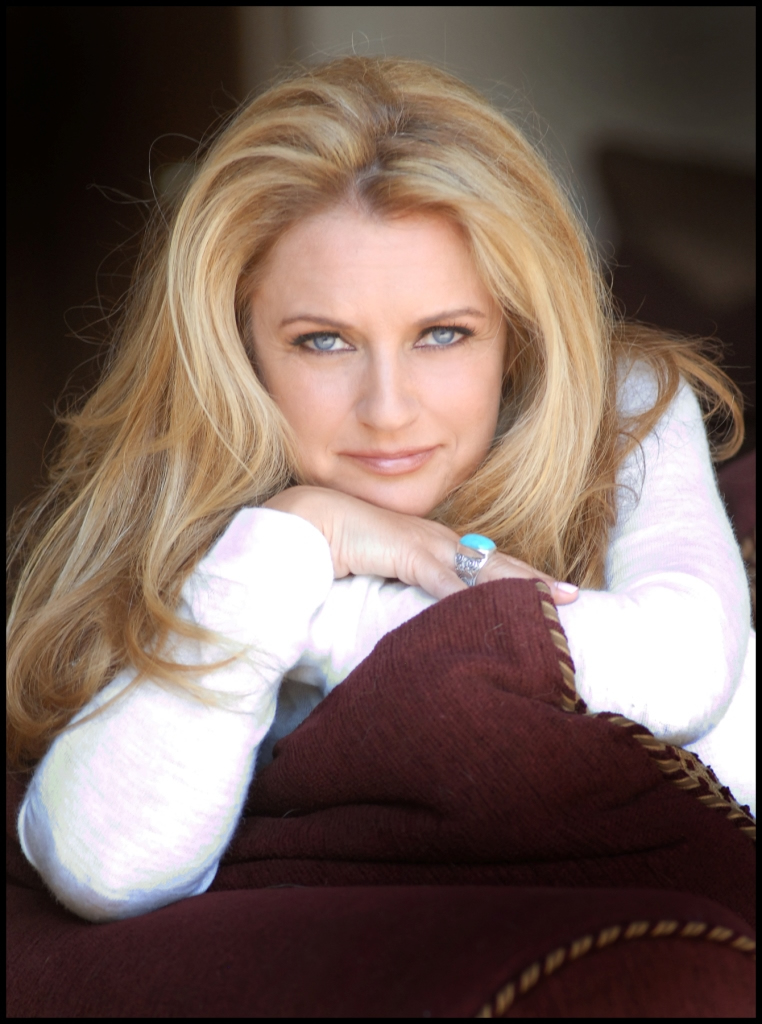 Gail is a Reiki Master only seven generations from the Grand Master, Dr. Usui in Japan. Gail is also a world renowned psychic medium with a strong connection to the spirit world. Gail was not born a medium, rather Gail attributes Reiki to her spontaneous psychic opening that enabled Gail to speak with spirits on the other-side. Gail's emphasis in Reiki is to help students develop their psychic abilities and connect with the spirit world to receive guidance directly from the masters in spirit.
Conscious Living Expo Perth MONDAY AFTER EXPO WORKSHOPS