Conscious Integral Leadership: Transforming the Relationship with Self, Other, and Organization

Tuesday, October 17, 2017 from 6:00 PM to 8:00 PM (EDT)
Event Details
Abstract:  Agile Transformations are a hot topic these days because the potential benefits are so vast, and the need so great. Undergoing an organizational transformation, however, is not a trivial exercise, not just a matter of adopting a new process or practice, no matter how 'complex' or how 'scaled.' Transformation requires a change in mindset: not others, but ours; after ours is changed, maybe we can influence others to change as well. 
In short, transformation requires leadership, plain and simple. And organizational transformation requires leadership transformation. The type of leadership required is frankly not that common; the leadership required is both Conscious and Integral. Let's break those terms down. 
By Conscious, we mean awake, mindful, aware, and intentional. Becoming more conscious requires that we understand the beliefs and assumptions inside us that run (and undermine) our ability to change and to create what matters most to us; the things that stop us from fulfilling our many visions. 
By Integral we mean the rich tradition of the world-wide Integral community -- sparked by the work of Ken Wilber and many thousands of practitioners -- that says that our leadership (and humanness) increase in complexity based on how many different perspectives we are authentically able to take. The more we can turn assumptions or biases we were once "subject to" and make them an 'object' within our awareness, the more we will develop, like the child who grows from being "possessed" by their anger to one who knows they have anger and decides what they want to do with it (back to making conscious, intentional choices). This ability to take multiple perspectives includes the four fundamental quadrants in the Integral model -- I, WE, IT, and ITS -- but additionally includes the perspective of different individuals and groups that we work with everyday. 
 This talk will cover this ground, within the context of an Agile transformation, focusing most on the inner transformations that must precede the outer. We will do some fun stuff - like a group activity using our big Leadership Circle mat (if you saw Michele's Innovate Virginia talk, you know what we mean) - some recounting of our personal transformation stories, and some extended time for discussion. We would love for you to join us and see what happens.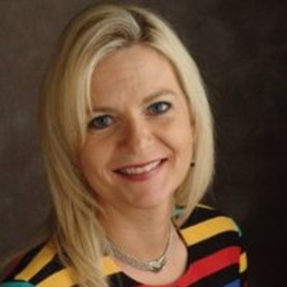 Michele Madore BIO:  When people plunge into unchartered waters of change it can be the most stressful time of their lives. I know how that feels. Having spent the last 12 years as a consultant to large-scale Agile transformations, and in the prior decade as a leader in telecom, I have experienced first-hand the complexities that challenge leaders to develop and execute relevant vision and strategy. My contribution to transformation is informed by my own personal transformation journey, my work with organizational transformations for nearly 25 years, mentoring and coaching leaders, teams, students, and my studies. 
 Early in my management career, launching new divisions and expanding into new markets, I realized that the missing ingredient in the people I was hiring was not technical skills, but rather the professional competencies, leadership traits, and emotional and social intelligence.   Eighty percent of career achievements are determined by these skills and begin to take shape at a young age.   With a passion for people, relationships and growing emerging leaders, and as a leader to my organization, I decided to study executive coaching and critical professional and life competencies - and that was the beginning of my coaching career.   I was inspired to work with youth as the leaders of our future and started and ran many youth programs in my local community.  My executive coaching included clients such as Women in the Press, Capital One, Morgan Stanley, and dozens of others.   
In 2005, I discovered Agile, a unique fit for my skills and passions, and began working with my first large-scale Agile transformation. For the last 11 years, I have dedicated myself to being an architect of change.   Since then my formal credentials include Leadership Circle™ and Leadership System™ Certified Practitioner, 4Sight Conscious Change Consultant Practitioner, Certified Scrum Professional (CSP), SAFe Agilist (SA), ICAgile,  and I founded the Agile Richmond user group. I also studied in the Organizational Behavior program at Ashford University. I am currently co-founder and Managing Partner of Trans4mation where my focus is conscious integral leadership development and organizational agility.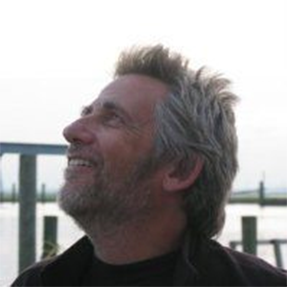 Michael Spayd BIO:  In a word, my life's work is about transformation. I am wired to help people and systems change, beginning with myself. I have found myself drawn to cutting edge 'technologies' for coaching organizations, leaders and teams, and have been tremendously fortunate in finding many great teachers on my path of synthesizing and integrating these various approaches into one unified philosophy. 
I have been an organizational change coach and consultant for well over 20 years, working in Fortune 1000 to small businesses. Since 2001, I have specialized in large-scale organizational transformations, especially when organizational agility, and using Agile methods, is at stake. My training as an Organizational Systems Coach created a foundation for my approach, as well as in executive coaching, organizational change, systems methods and consciousness transformation. 
Especially influential in my own development have been two programs: a Co-active leadership program, which taught me the difference between intention and impact (and that leaders take responsibility for both); more recently, my work with The Leadership Circle has taught me about my own strengths and foibles as a leader, and how I can transcend them and help others do so as well.
My formal credentials include: Certified Organization and Relationship Systems Coach (ORSCC), Leadership Circle™ and Leadership System™ Certified Practitioner, Certified Professional Facilitator (CPF), ICAgile Expert in Enterprise Agile Coaching (ICE-EC) ICAgile Expert in Agile Coaching (ICE-AC),  SAFe Program Consultant (SPC) and Certified Scrum Master (CSM). I am currently finishing work on a book in the Mike Cohn series called Integral Agile Transformation: Coaching for an Agile Enterprise. An excerpt of that book, introducing the Integral Agile Transformation Framework, was released in January 2014.
Have questions about Conscious Integral Leadership: Transforming the Relationship with Self, Other, and Organization?
Contact Agile Richmond
When & Where

Tuckahoe Library
1901 Starling Drive
Richmond, VA 23229


Tuesday, October 17, 2017 from 6:00 PM to 8:00 PM (EDT)
Add to my calendar
Organizer
This is another in Agile Richmond's continuing series of learning and growth opportunities. Agile Richmond is a professional non-profit organization of people in the Richmond, Virginia area committed to Agile and Lean practices. We are committed to providing opportunities for our community to share knowledge, excitement and learning about Lean and Agile in both theory and practice.