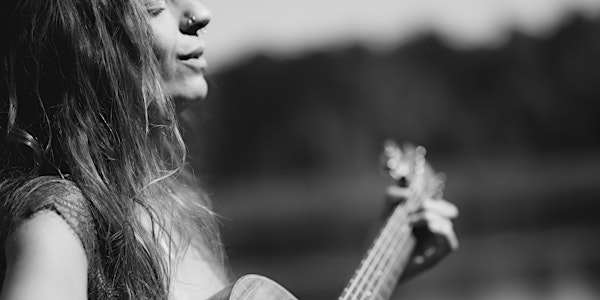 Conscious Healing Concert by Kelsey and the Universe
Conscious Healing Concert
When and where
Location
Horckerstraat Horckerstraat 6095 NM Baexem Netherlands
Refund Policy
Contact the organizer to request a refund.
Eventbrite's fee is nonrefundable.
About this event
"Ik ben zo dankbaar voor mijn pad, vanuit mijn hart en ziel. Ik voel me zo dankbaar dat ik me herinner wat ik te doen heb hier op aarde.
… En dat is Muziek maken, mijn stem laten horen en mijn Ziel laten zingen! Dit is mijn grootste passie.
Ik nodig je uit om de muziek ook door jou heen te laten stromen.
Daar waar mijn ziel wil zingen en het jou hart wil openen.
Ik voel me intens dankbaar dat ik met mijn ziel jou mag raken. Dat je je laat raken, door datgene wat er door me heen beweegt. Waardoor we verbinding voelen en eenheid ervaren.
Door de wisselwerking van geven en ontvangen voelen we nog meer ons innerlijke vuur branden.
Ik kijk ernaar uit om mijn passie met jou te delen.
Muziek van hart tot hart.
Raken en geraakt worden.
In een pure staat van zijn.
Voelen, verbinden en ervaren…
De stem, zo zuiver.
De teksten in de muziek die rechtstreeks vanuit de bron komen waarin ik niets 'doe', maar het gewoon door me heen laat stromen. Waarbij de energie haar werk doet, en alle emoties laat stromen. Mijn instrumenten vertalen wat er in en door me leeft."
-Kelsey-
Op 13 Januari geef ik een Conscious Concert bij Welcome Home Thuishaven Horckerhof. www.welcomehome.earth
Ik geloof in en vertrouw op de helende kracht van muziek.
Muziek kan je raken, woorden kunnen je raken. Ze kunnen je doen herinneren wie je in essentie bent.
Wanneer je geraakt wordt door muziek, en er emoties gaan stromen, heffen de blokkades op. Opgeslagen emoties die vast kunnen zitten in je lichaam, komen weer in beweging, in motie.
Voel je welkom bij dit concert...
Waarbij we:
Samen zijn
Mediteren
Voelen
Verbinden
Delen
Ontvangen
Ontroerd worden
Zingen
Stil zijn
ZIJN
Kom je de magie proeven, voelen en ervaren?
Praktische informatie:
Het Concert begint om 19.30 uur en eindigt rond 22.00 uur
Inloop vanaf 19.15 uur
Je kunt alleen voor het Concert komen en er ook voor kiezen om meerdere events die we bij Welcome Home organiseren met elkaar te combineren. Kijk voor meer informatie over de andere events in de agenda van Welcome Home: www.welcomehome.earth
Blijf je overnachten bij Welcome Home?
Bij Welcome Home kun je ook een overnachting bijboeken. Bij de Overnachting zit een ontbijt ingegrepen. Je kunt deze ochtend nog lekker genieten van onze prachtige plek. We vragen je uiterlijk 10.00u uur uit te checken. De volgende ochtend kun je aansluitend ook nog een diepgaande en waardevolle cacao ceremonie bijwonen á la Welcome Home! Deze start om 10.00u. Meer info hierover vind je in de agenda
Omdat wij duurzaamheid erg belangrijk vinden stimuleren we je eigen beddengoed mee te nemen. Wil je toch een opgemaakt bed? Laat het ons dan even weten.
Welcome Home <3
X Kelsey, DJ en Chantal