Conscious Grieving:
Sacred Practices for Turning Loss Into Light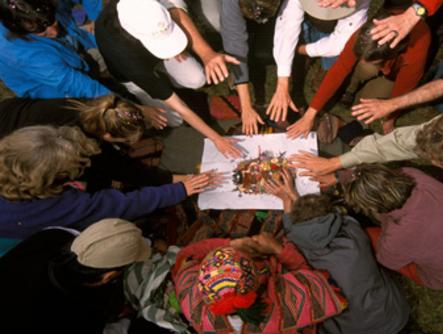 "Pain that is not transformed will be transmitted"  - Richard Rohr​​


If you're grieving a loss of any kind,or if you're a professional working with loss and bereavement, please join us for a mini-workshop that will introduce you to sacred practices for navigating the grief journey.

In this rare learning environment, you'll become familiar with multi-cultural customs and spiritual healing tools that exist at the intersection of spirituality and psychology. We'll explore how the Western body of knowledge about bereavement has evolved over the last several decades, with a focus on contributions from Buddhism, Shamanism and ancient Pagan traditions. You will learn about how the symbolic elements of ritual can assist with the release of emotional pain, and the evening will conclude with a heart-opening ceremony to mark our acceptance of impermanence and our innate ability to transform pain into power. 

Scroll down for ticket information...