Conscious Fellowship Celebration

Wednesday, September 23, 2015 from 6:30 PM to 8:00 PM (CDT)
Event Details
Have you ever thought to yourself "I really need to meet more like-minded people"? Are you surrounded by people that inspire you and lift you up? Would you like to be?
Ed O'Brien and Dr Tracy Brinkman are looking to grow and connect people that are positive, growth-minded, conscious, and striving to make the world a better place for themelves and others. Help us envison what a consious community in Chicago looks and feels like. What type of support do you need? What activities would you like to do?
This celebration is an opportunity to connect with other community members, to network, and to share your ideas on how we can support our collective vision for the growing conscious community. 
Healthy, gluten-free food will be served and is complimentary to all our guests!
Featuring Special Guest Jodie Baudek, author and owner of Essence of Life Healing Arts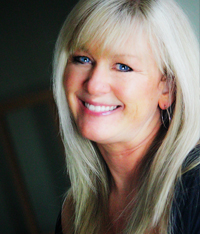 BIOGRAPHY:
"Everything happens for a reason", I am a big believer in this statement. All of the events & experiences that have happened in my past have brought me closer to my calling and helped me come into the person I am today. It hasn't always been this way for me, I haven't always been on the good juju train or peaceful or "zen", but I chose to follow the universes lead and put faith in the journey ahead of me. At first I thought I was just opening my own Yoga studio, bringing the mind, body, & soul connection to my community, but boy was I wrong. 
Instead I was opening a door to a whole other world, a place of tranquility, a place of love, a place of spiritual enlightenment. I was able to help the people I met make amazing life changes. My words led them to stop focusing on the negative, to get healthy, to start making their happiness a top priority! I began to play around with holistic healing and meditations a little more, and this is when I found my calling. I felt a new light radiating from inside me and the need to share my gift with the world! I began to branch out by recording and selling my guided yoga & meditations on Itunes, posting them on Youtube, and the results were amazing! The emails started pouring in, the thank you's, the success stories. People started coming to me saying that my messages had touched them! 
Shortly after came a down pour of gifts from the universe. Every day seemed to be a little brighter. Every breath seemed a little sweeter. Every situation, every outing, every invite revealed itself to have an underlying miracle! I've been blessed with the opportunity to meet many amazing people in my industry and people out of my industry. I've gotten to hear the words of wisdom from people who have come before me. I've gotten to team up with some prettyamazing people who turned me onto the world of books and publishing. Without ever taking that first step of putting my faith into something I couldn't see, I would've never gotten the opportunity to find out what my passion was, who I was. I have been blessed in so many ways, and continue to be blessed every day by just being able me to share my gifts with others through my studio, audio, print, and the media."
When & Where

Bountiful Eatery
3312 N Broadway St
Chicago, IL 60657


Wednesday, September 23, 2015 from 6:30 PM to 8:00 PM (CDT)
Add to my calendar