Description
**On mobile? Click "Read More" & Scroll down for descrption of this event and photos!**




Join us for a special collaboration between Conscious Family Dinner NYC, Chief Business Officer of Google [X]/Author of Solve for Happy/Serial Entrepreneur Mo Gawdat, & The Connection Movement!!!






CULTIVATING AUTHENTIC JOY
FRI. MAY 12th - 7:00-10:00pm
Come join us as we learn how to cultivate authentic joy and connection even amidst tragedy and trauma. We will meditate, listen to music, and build connection with each

other as we grow toward becoming our best selves!


Our featured presenters this evening will be Mo Gawdat (Google [X]) and

Amy Silverman

(

The Connection Movement

).


In the tradition of our Conscious Family Dinners, expect an abundance of vegan, gluten-free food, and non-alcoholic drinks served all night! We will gather in support of one another to build conscious community through mindful connection and heart-opening conversation.

A message from Mo regarding his book Solve for Happy:
"This book is my attempt to fulfill the task assigned to me by my happiness idol, my wonderful son, Ali.
My hope is that by sharing his message—his peaceful way of living—I may be able to honor his memory and continue his legacy. I tried to imagine the positive impact spreading this message could create, and I realized that maybe it is not for nothing that I have a high-profile job with global reach. So I took on an ambitious mission: To help ten million people become happier, a movement (#10millionhappy) that I ask you to join so that together we can create a small-scale global pandemic of Ali-style joy.
For as long as I live, I will make global happiness my personal mission, my moonshot for Ali."
A message from Amy Silverman regarding Connection Movement and her signature Connection Labs:
Could the edges that keep us from connecting with others be the same places that actually edge us into deeper connection? Join us to cultivate the gift of fully seeing and hearing others and being fully seen and heard. This "Connection Lab Taster" incorporates play, communication, and guided conversations that invite us beneath the surface and into a deeper connection with ourselves and each other. This hour will lead you into a rich sense of community and presence in the we-space and deeper connection in your relationships.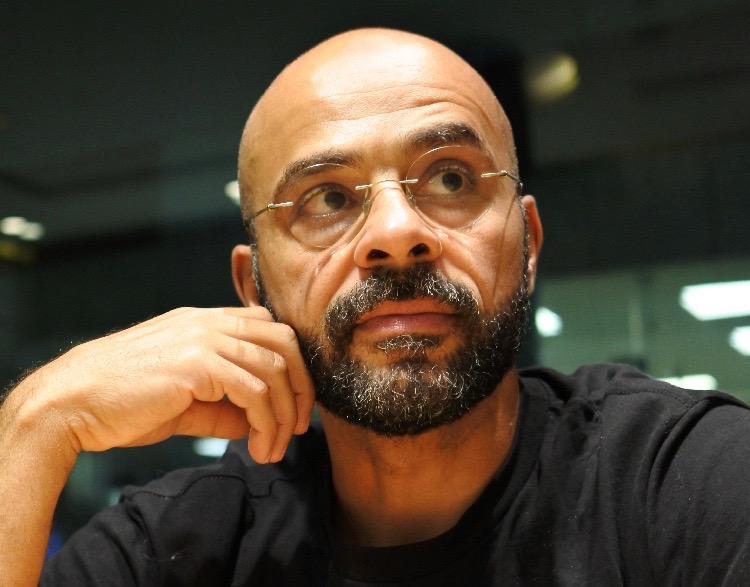 ABOUT MO
Mo Gawdat is the Chief Business Officer for Google [X], a serial entrepreneur and author of "Solve for Happy."
Mo has an impressive combined career of 27 years, starting at IBM Egypt as a Systems Engineer before moving to a sales role in the government sector. Mo joined Google in 2007 to kick-start its business in Emerging Markets. He is fascinated by the role that technology plays in empowering people in emerging communities and has dedicated years of his career towards that passion. Over a period of 6 years, Mo started close to half of Google's operations worldwide. In 2013 he moved to Google's infamous innovation arm, Google [X] where he led the business strategy, planning, sales, business development and partnerships. [X] does not attempt to achieve incremental improvements in the way the world works, but instead, it tries to develop new technologies that will reinvent the way things are and deliver a radical, ten fold—10X—improvement. This leads to seemingly SciFi ideas such as: Project Loon, which aims to use high-altitude balloons to provide affordable internet access to the 5 billion people on every square inch of our planet, Project Makani, aiming to revolutionize wind energy generation using autonomous carbon fiber kites as well as Self driving cars, Google Life Sciences, and many more. The business team under Mo's leadership has designed innovative business models analogous to the disruptive technologies [X] creates, and has created deep partnerships and global deals that enabled [X] to thrive and build products fit for the real world.
Alongside his career, Mo remained a serial entrepreneur who has cofounded more than 20 businesses in fields such as health and fitness, food and beverage and real estate. He served as a board member in several technology, health and fitness and consumer goods companies as well as several government technology and innovation boards in the Middle East and Eastern Europe. He mentors tens of start-ups at any point in time.
Mo Gawdat is the author of "Solve for Happy: Engineering Your Path to Joy" (2017). Through his 12 year research on the topic of happiness, he created an algorithm and a repeatable well engineered model to reach a state of uninterrupted happiness regardless of the circumstances of life. Mo's happiness model proved highly effective. And, in 2014, was put to the ultimate test when Mo lost his son Ali to preventable medical error during a simple surgical procedure. Solve For Happy is the pillar for a mission Mo has committed to as his personal moonshot, a mission to deliver his happiness message to 10 million people around the world.
Mohammad speaks Arabic, English, German. Outside of work, when he's not writing or reading up on business and the latest technology innovations and trends, Mo spends his time drawing charcoal portraits, creating mosaics, carpentry and indulging in his passion for restoration of classic cars.
The EVENING WILL ALSO FEATURE AUTHENTIC RELATING & CONNECTION BUILDING GAMES LED BY THE CONNECTION MOVEMENT AS FEATURED AT CONNECTION CAMP.
Amy Silverman is the creator of Connection Camp and the founder and lead facilitator of The Connection Movement, a movement dedicated to growing human connection and communities. She regularly hosts workshops, retreats, and coaching programs in self-discovery, transformation and deeper connection. Amy has over 20 years professional experience working in New York, Johannesburg, Cape Town, Chicago, Minneapolis, and Boston as a skilled workshop creator and facilitator, operations director, public and private school teacher, a teacher-trainer, program-innovator, coach and consultant, and theatrical director.
www.TheConnectionMovement.com
www.AmySilverman.com
Amy@TheConnectionMovement.com
ABOUT THE CONNECTION MOVEMENT'S JUNE RETREAT CONNECTION CAMP (JUNE 8TH-11TH)
Connection Camp is hosted by The Connection Movement. This New York City-based organization provides an oasis and playground for an ever-growing community to come together to explore ways of seeing, connecting, and appreciating oneself and others at a deeper level through social, workshop, and retreat settings.
Connection Camp brings you a stellar team of teachers to support and guide you in deep play, exploration, and expansion. Each morning starts off with a round of offerings in mindfulness and wellness to launch your day from a grounded and open place. Meditation, yoga, and breathwork will be included among the morning practice offerings. And throughout your days, you'll have a diverse choice of workshops, including dance, arts and crafts, authentic relating games, Circling (relational meditation), partner yoga, the lost art of letter writing, collaborative music and movement playshops, and more! Each day will offer two to four workshop slots with multiple selections at each time, so you're sure to find options that speak to your heart!
Learn more about this amazing opportunity here:
The evening will be closed out with a guided meditation by Gabrielle Gray!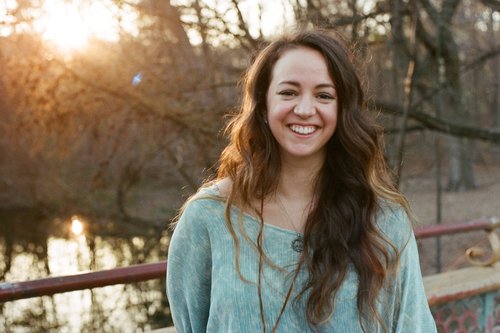 ABOUT GABRIELLE:
Gabrielle Gray is an Integrative Nutrition Health Coach, healer and empath. She is a Yoga Alliance-certified RYT-200 teacher and a Reiki healer in the Dr. Usui lineage. She has completed a course in Vedic meditation under Light Watkins, and a Reiki mentorship program under Lisa Levine and LaVonne Natasha Caesar. Informed by these studies and her own healing journey, she helps her clients to bring happiness, high vibrations and healthy choices into their daily lives. Her mission is to support people as they tune into their goals and walk with them on the journey of transformation.
We are so grateful to our partners for their support:
Verday Chlorophyll Water
VERDAY FACEBOOK: https://www.facebook.com/drinkverday
VERDAY IG: @drinkverday
VERDAY WEBSITE: https://www.drinkverday.com & use the code CONSCIOUS25 for a discount on your purchase!


Sapp Birch Water
SAPP FACEBOOK: https://www.facebook.com/SappBirchWater/
SAPP IG: @sapplife
SAP WEBSITE: http://www.sapplife.co


INDAY
INDAY FACEBOOK: https://www.facebook.com/indaynyc/
INDAY IG: @inday_nyc
INDAY WEBSITE: http://indaynyc.com
COCO-MAT INSTAGRAM
COCO-MAT FACEBOOK
COCO-MAT WEBSITE:






More Information about Integral Fitness/Conscious Family Dinners
Our mission is to empower you as a leader with the best tools and teachers for spiritual, mental, physical, and emotional fitness.


// & follow our Instagram Page: @IntegrallyFit
// & like our Facebook Page: @IntegrallyFit
// & explore our Youtube Channel*: Integral Fitness
**PLEASE EMAIL ERICKSONKARA@GMAIL.COM FOR NEEDS-BASED TICKET INQUIRIES.**