Event Information
Location
SHAKTIBARRE
449 KEAP ST.
BROOKLYN, NY 11211
Description
**On mobile? Click "Read More" & Scroll down for descrption of this event and photos!


Welcome
We are so excited to continue creating community with the Conscious Family Dinner in New York City!!!
Come nourish yourself, play, and co-create conscious community in New York City!
While the Conscious Family Dinner is celebrating its 8-month birthday in Los Angeles, we are so pleased to share and grow this lovechild with the energy of New York City!
Join us for a mini festival of about 100 souls who gather to connect, play, and relax as we support each other explore and expand through safety and productive discomfort.
Expect an abundance of vegan, gluten-free food, and non-alcoholic drinks served all night plus continuous activities, games, & processes designed to put us into contact with each other and ourselves, offered by some of the most connected and authentic teachers NYC has to offer.




JUST ANNOUNCED: Schedule for the Evening!!!






MAIN LOUNGE
7:00 - 7:30 // WELCOME EXPERIENCE & TEACHER INTRODUCTION
Surprise gifts, blessings, and lots of hugs!!!


7:30 - 8:30 //
TREATMENTS
"THE WISHCRAFT" - A SELF-HYPNOSIS & MANIFESTATION PRACTICE WITH SHAUNA CUMMINS
Shauna Cummins teaches clients to utilize creative visualization, Neuro-linguistic programming, and hypnosis to collaborate more intuitively with their best self - releasing blocks, expanding creatively, and increasing confidence. She is a Clinical Hypnosis Practitioner and Performance Artist who holds a private practice in NYC and is a resident healer at Maha Rose in Brooklyn. Her work has been featured throughout NYC, in Glasgow, Scotland, and in the JETBLUE documentary HUMAN KINDA.
REIKI ENERGY HEALING WITH FAREZ HERNANDEZ
Farez Hernandez will use reiki energy to help relax the mind and let the inner wisdom take control of its healing powers. Farez is a self-taught abstract artist as well as a reiki healer, who uses his process of creation as a form of meditation. From an early age he started to question everything, until he arrived at a moment when he could not keep his mind quiet any longer. He got overwhelmed, but art helped him to quiet his mind and have more clarity.
//PLAYSHOPS
8:30 - 9:00 //
WARM FROM WITHIN - BREATH & BEING IN THE BODY WITH hannes bend
Explore how to sync breath, body and mind to entwine, energize, and empower the inner fire. hannes is an artist, researcher and yoga/meditation/breath work instructor. He most recently organized the first NY workshop of Wim Hof, and initiated "Youniverse" at apexart in NYC, an event-series with 50+ international contributors focused on contemplative and creative practices, scientific/educational outreach and transformative technologies.


9:00 - 9:45 //
MAGNETIC SOUND BATH W MJ CASELDEN
Magnetic Sound Bath is an immersive listening experience, where participants are invited to lay back amidst a wash of meditative sounds. The sound bath creates a haven from the sensory stimuli of daily life, allowing participants to access states of relaxation and self-reflection. Artist and inventor MJ Caselden facilitates this experience with new forms of technology, using magnetic fields to induce vibration and sound in metal and wood. Learn more about the incredible experience and MJ here.


STUDIO
7:30 - 8:30 //
VINYASA YOGA WITH AMANDA ROSE*
Amanda Rose is a teacher and yoga instructor based in NYC and is part of the SHAKTIBARRE teaching community. Her teaching serves to empower the individual, utilizing mindfulness to help children in the classroom and yoga to guide adults on the mat. With attention to alignment, Amanda's vinyasa yoga classes are both energizing and grounding, serving as a space for students to find focus, balance, and authentic connection with themselves, others, and the world.
*Please email ericksonkara@gmail.com to sign up for this playship prior to the event, as space is limited.


8:45 - 9:45 //
SOUND BATH WITH REIKI HEALING LED BY PAMELA MARTINEZ, GABRIELLE GRAY, & FRIENDS
Pamela Martinez, Gabrielle Gray, and their team of reiki healers will lead a sound-infused meditation with hands-on reiki treatment. Pamela is a multi-instrumentalist (violin, vocals, harp, and keys) and keys as part of the performance music group Teletextile. Gabrielle is a certified Health Coach who uses her training in yoga, Reiki, meditation, nutrition, and spiritual practices to help her clients tune into their goals and create roadmaps for the journey to achieve them.



WELLNESS ROOM
8:45 - 9:15 //
NEW YEAR RELEASE: LET GO - EFT/TAPPING TECHNIQUES WITH JONDI WHITIS
Jondi Whitis will lead an experiential releasing practice using Modern Tapping/EFT (Emotional Freedom Techniques). Consciously start your new year by releasing daily annoyances and retrieve your energy, focus, and perspective. Jondi is an Accredited, Certified, Advanced EFT Practitioner and Master Trainer whose vast experience and passion for Tapping Techniques has led her to be one of the founders of the EFT movement here in the US. Click here to learn more at her website, EFT4Results.


9:15 - 9:45 //
INNER CHILD MEDITATION WITH SAH D'SIMONE
Sah D'Simone will lead guests into a guided meditation in which they will meet younger versions of themselves in conscientious healing. Sah's journey into healing began after leaving the fashion industry, he set out to learn about the body, mind, and the roadmap to happiness. He has lived in retreats and holistic communities around the world studying the art of health and happiness from top masters like Pema Chodron, His Holiness Dalai Lama, Deepak Chopra, and more. Sah's aim is to bring a modern and fun approach to the techniques he has learned in order to be of service.






10:00 // CLOSING CEREMONY - CIRCLESINGING & SOUNDING WITH BEN SILVER & MALIA KULP
"Let's come together and play and connect!" With voice, rhythm, and movement participants are guided in a group improvisational experience of music creation guided by Malia Kulp and Ben Silver. Malia Swift Kulp is an electrifying performer, singer, teacher and sound healer. She uses her own voice to teach, perform, heal and empower - Vocal Alchemist. And she facilitates small and large groups in using their own voices to improvise, dance, build community, and elevate consciousness. She is committed to the reclamation of power through the voice, and works with women as a vocal empowerment teacher and coach. Her training, performance, teaching, and healing work crosses many contexts and demographics, from the Metropolitan Opera and Carnegie Hall to transformational festivals to intimate house healing groups. Malia shines like the sun and will light you up with the glory of her voice. Ben Silver has been a performer and teacher of Vocal Improvisation for over 25 years. In addition to his solo performances, over the last several years Ben has been a member of the trio Legacy with Jaqué DuPrée and Zenobia, the NYC based Vocal Improv performance groups The Tritones and Vox Pop, and most recently the Vocal Improv quintet Intuit. He leads a monthly vocal improvisation group called Circlesinging NYC and also leads Sounding NYC (monthly events in Central Park).







Presented by Integral Fitness.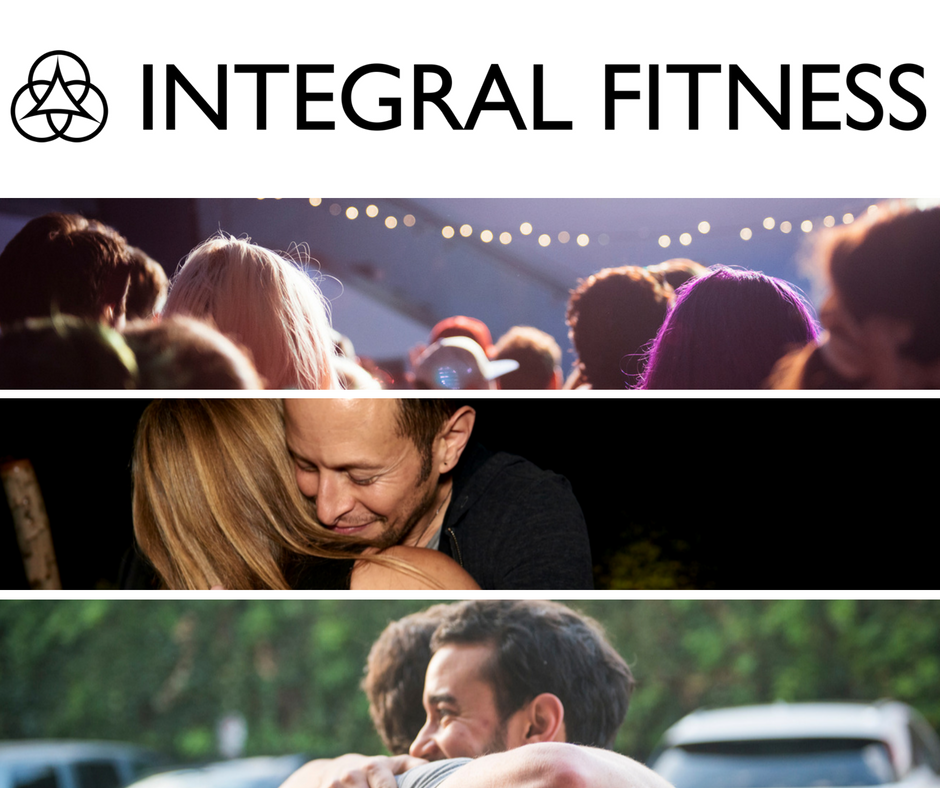 More Information about Integral Fitness
Our mission is to empower you as a leader with the best tools and teachers for spiritual, mental, physical, and emotional fitness.


// & follow our Instagram Page: @IntegrallyFit
// & like our Facebook Page: @IntegrallyFit
// & explore our Youtube Channel*: Integral Fitness
*email benjamin@integralfitness.org to find out info about shooting a #MyRealStory video
Date and Time
Location
SHAKTIBARRE
449 KEAP ST.
BROOKLYN, NY 11211