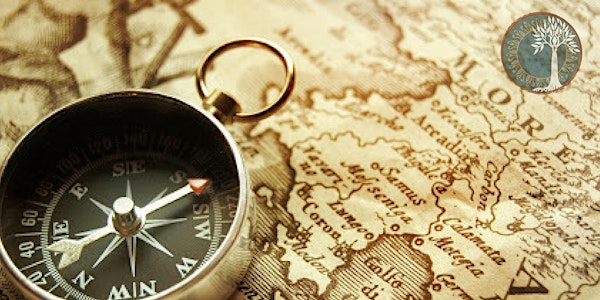 Conscious Decision Making: A Step by Step Tool for Making Healthy, Inspired...
Location
MA Audubon's Broad Meadow Brook
414 Massasoit Rd
Worcester, MA 01604
Description
Live & Online Two Week Training (Both Dates, See Below):
Deciding and Acting Boldly: A Step by Step Tool for Conscious Decision Making
There is this scene in the Movie Moby-Dick, where Captain Ahab has gone madder than he already is; he's holding up this glowing harpoon that if I can remember correctly has been charged with electricity from lightening. He is convinced he can command the heavens and his crew is basically held captive while he drags them along on his rampage to find the white whale that previously had bitten off his leg at the knee. Captain Ahab is completely focused on the destruction of this whale and he doesn't care what the cost is, even if it's his ship, his crew, his life, or his soul.
Sometimes we can be gripped by these places within and outside ourselves that seem to take over how we make decisions in our lives. It can be an unhealthy aspect of our ego that doesn't care who or what it damages in its quest. Or, sometimes we can be gripped by a paralysis that stops us from taking any action at all, afraid of what others may think of us, or that we will fail. And sometimes, if we're centered, we can make choices and take action from a place that can feel peaceful, empowered, from a place that that is like a crystal clear light that has emerged from within us and we "just know" what we are called to do.
Decision making can be a complex process; there are often a lot of components (how we feel and think, how others feel and think, the practical logistical elements, what we yearn to create…). What if you could understand them? What if you could break a decision down and have a little fun and a lot of clarity? Good news, you can! Not only will you leave this session more empowered and enlightened around how you can take more control over your choices, you'll also practice walking through a tool that can refine and strengthen your decision making skills for life.
You will:
Learn a step by step tool for making healthy, fulfilling, and conscious decisions

Identify all the elements and reactions that play into a simple or complex decision.

Learn to listen to the four key voices inside yourself as you look at solutions.

Practice finding a decision or action step that leaves you most at peace in your current situation

Play with thinking out of the box in order to live a more authentic life
Dates: Please Note, this course meets two Tuesdays
Live Group Training, Tuesday, Feb. 6th, 6:15-9 PM EST
Online Group Call, Tuesday, Feb. 13th, 8-9 PM EST
*All calls will be recorder.
*The format of this workshop integrates the teaching of a solid educational model, time for self reflection into your own personal experiences in relationship to the workshop material, and sharing with other group members (sharing is optional not required). The goal is for you to learn about how you function as a human being, and how to live form an more authentic and empowered place. Your self reflection and discoveries are for you first and the group is here to support you in your growth.
Register Today.

My vision is to help you to learn and to grow as a human being. I know the power of tapping into inner wisdom and my intention is to offer tools to help you and humanity become more mindful, compassionate, and empowered. If you show up for this course, contribute, do your homework, and still feel you are not satisfied with your purchase, I will respectfully refund your money minus $27 administrative fees. If you purchase the entire six month program, refunds are only available after the first module.
*Still have questions, or not sure if this training is a right fit for where you are right now? Email me and we can set up a free discovery call together:

kathryn@kathrynlouiseleblanc.com
Learn More About Kathy and Training for Radiance Workshops:

www.kathrynlouiseleblanc.com