LA's LARGEST Eco-Retail Marketplace! Your all access pass to meet, connect & shop mindful brands all under one roof.
About this event
If you're fed up with all the Greenwashing, seek new and innovative green products, want to meet, support and mingle with others that share in your environmental agenda then this is the event you need attend.
Join us at Conscious Coterie, Eco-Friendy Shopping Extravaganza, August 28th-30th.
Come celebrate with a weekend of great food, drinks, music, mindful shoppers, and amazing brands with a conscience.
Experience a new, revolutionary and radical approach to retail.
Meet the Eco-Conscious, innovative, sustainable and ethical brands who agree to be 100% transparent about their maker, products, materials, processes, services and challenges.
Come to be inspired, entertained, and leave with connections that will last a lifetime!
Support the brands that care about you and the planet brands.
Shop eco-friendly products ranging in the following categories: health & beauty, fashion, home décor, bath & body, organic & vegan food, beverages, and more.
Amazing selection of fair trade products from countries throughout the world.
Reflect and relax in our indoor impactful art exhibition area, the Reflection Lounge.
Kick back at our unique and memorable outdoor art installation area, the Greenwashing Lounge.
Impactful film screenings throughout the event to further enlighten even the biggest skeptics about our global environmental crisis.
Instagram Inspirational walls throughout the venue to snap pics and share to further advance our movement for conscious consumerism.
Food and beverage stations and trucks to keep your belly happy while you shop and mingle.
An opportunity to meet influencers, press and ambassadors at our cocktail event Friday, August 28th.
FREE gift bag for the first 50 paid customers through the doors each day filled with goodies from some of our favorite companies, along with CC branded apparel and accessories.
We can't wait to meet you all!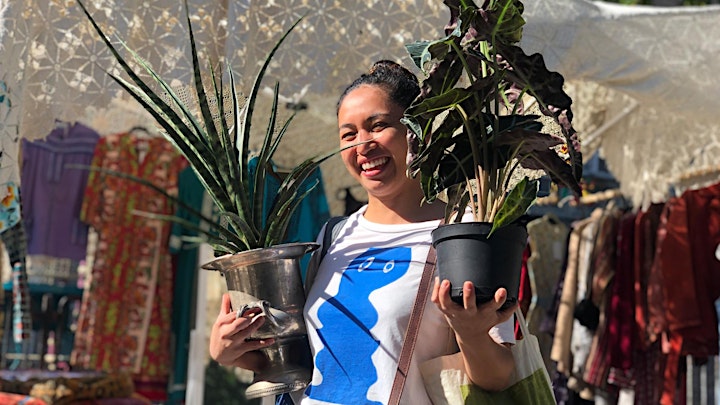 Founded for the need to create an accessible and educational outlet for sustainable brands to be connected with environmentally-conscious consumers, owners Yolanda Rapp and Beth Clarke set out to curate a marketplace experience that brings together awareness with goods that you can truly feel good about.
Conscious Coterie is taking a radical and revolutionary approach by implementing a 100% TRANSPARENCY policy which all participating brands must adhere to. Via visible signage and labeling you will learn about the product, process, people and challenges these brands face.
Conscious Coterie is designed to transform with our approach to changing customer behavior through transparency, while also providing a fun and interactive shopping experience.
We strive to create a fun and interactive shopping experience that connects mindful customers to fresh, innovative, honest, sustainable brands and their stories.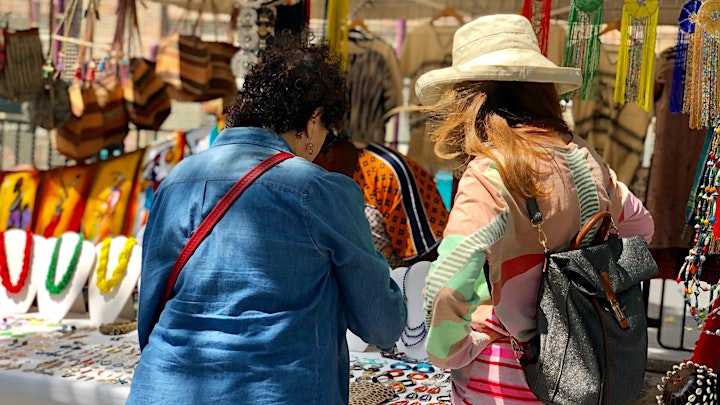 As a grassroots movement, we recognized that change takes place at the local level, driven by communities. Our 20,000 square foot indoor and outdoor venue is located in the heart of Elysian Valley nestled between Echo Park, Silver Lake, Los Feliz, and Atwater.
These communities have harnessed and embraced sustainable living and we're so excited to be bringing our event to this bustling area.
Come reflect and relax in our lounge areas, pop-ups, take pics in front of our inspirational Instagram walls, enjoy delicious food, cocktails and all the things we know you love.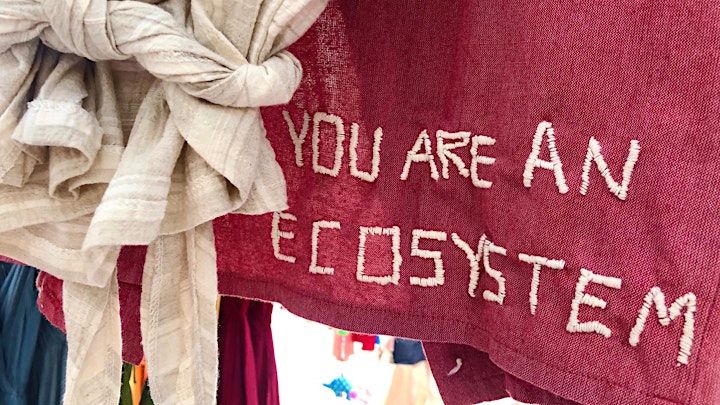 ARE YOU A CONSCIOUS SHOPPER?
If so, then like us, you know we're being GREENWASHED! Come join us at our event where TRANSPARENCY is EVERYTHING!
ARE YOU A CONSCIOUS BRAND?
Then this is THE event for you. No more competing with neighboring mass produced vendors. The event is strategically located in an eco-conscious community so instead of bringing the customer to you, we're bringing you to the customer.
ARE YOU SOMEONE THAT'S READY TO JOIN THE MARKETPLACE MAGIC?
Join the movement! If your product is making a positive impact on people and the planet, then Conscious Coterie is the event for you!
ADDITIONAL INFORMATION
Where is Conscious Coterie located?
Conscious Coterie will be hosting their August 2020 event at Evolve Project LA. The 20,000 square foot indoor and outdoor complex provides a beautiful, inviting layout.
Is there parking?
There is street parking available around the venue.
Is there Valet?
During event times, we will have a valet company responsible for parking attendee and participant cars. Participants and attendees who wish to valet their vehicle are responsible for paying the valet fee.
Do children pay admission?
Children under the age of 13 are FREE.
Can I bring my dog?
The only pets permitted within the facility will be documented service animals only.
Handicap Accessibility
Conscious Coterie does everything within their power to make the event handicap accessible. There is a ramp in place at the entrance of the building. All interior spaces and outdoor spaces are handicap accessible.
What about strollers?
Strollers are not permitted inside the venue, as they have the potential to create a fire hazard. Stroller parking will be available at the main entrance.
How do I get tickets?
Tickets are available both online and at the door. If you purchase your tickets online, you will receive a confirmation email. Please show this at the door for entry. We are selling pre-sale tickets for $15. Tickets purchased at the door will be $20.
How do I apply for a Conscious Coterie event as a participant?
Visit our APPLY page for information on how to become a vendor.