Sales Have Ended
Registrations are closed
Thank you for registering for our upcoming event. We look forward to seeing you there. Questions? Please contact hello@dc.consciousvapitalism.org
Sales Have Ended
Registrations are closed
Thank you for registering for our upcoming event. We look forward to seeing you there. Questions? Please contact hello@dc.consciousvapitalism.org
Conscious Capitalism Unpacked: An Evening with Raj Sisodia, Co-Founder of Conscious Capitalism, Presented by #ConsciousCapitalismDC
About this event
Join Conscious Capitalism Washington, D.C. and Georgetown University for an evening with Raj Sisodia—Author, Thought Leader, and Co-Founder of Conscious Capitalism Inc.
Conscious Capitalism® is a way of thinking about capitalism and business that better reflects where we are in the human journey, the state of our world today, and the innate potential of business to make a positive impact on the world. Raj unpacks Conscious Capitalism as he takes us through his personal journey and explores the core principles of Conscious Capitalism: Higher Purpose, Stakeholder Orientation, Conscious Leadership, and Conscious Culture.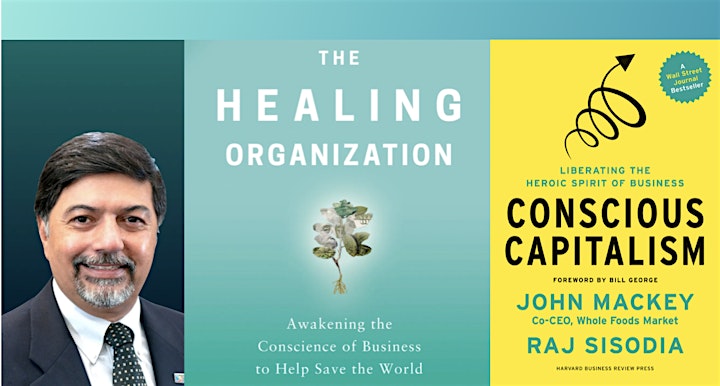 Enjoy the presentation, drinks+bites, and book signing as you connect with other Conscious Capitalists.
Questions? hello@dc.consciouscapitalism.org
Organizer of Conscious Capitalism Unpacked: An Evening with Raj Sisodia