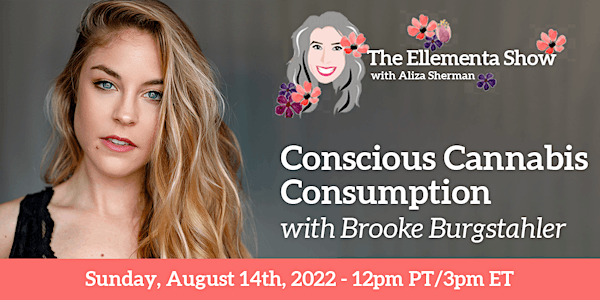 Conscious Cannabis Consumption with Brooke Burgstahler
Cultivating a more intentional approach to using plant medicine can enhance the experience and elevate cannabis consumption to a higher lev
About this event
*This event will have live closed captions provided by Zoom.
Conscious Cannabis Consumption with Brooke Burgstahler
Do you have a conscious relationship with cannabis? If not, how can you have one?
Cultivating a more intentional approach to using plant medicine can enhance the experience and elevate cannabis consumption to a higher level for healing and wellness.
Our guest, Brooke Burgstahler, will talk about her personal practices and rituals that honor the cannabis plant and she'll share the brands and products she consumes and why.
She'll explain how cannabis has been a wellness tool for her and how she has paired the plant with other wellness and mindful practices such as yoga.
Hear some real-life, practical, and powerful ways you can more consciously consume cannabis and reap greater wellness benefits.
Tune in for a beautiful conversation about a beautiful plant on "The Ellementa Show" Sunday August 14th.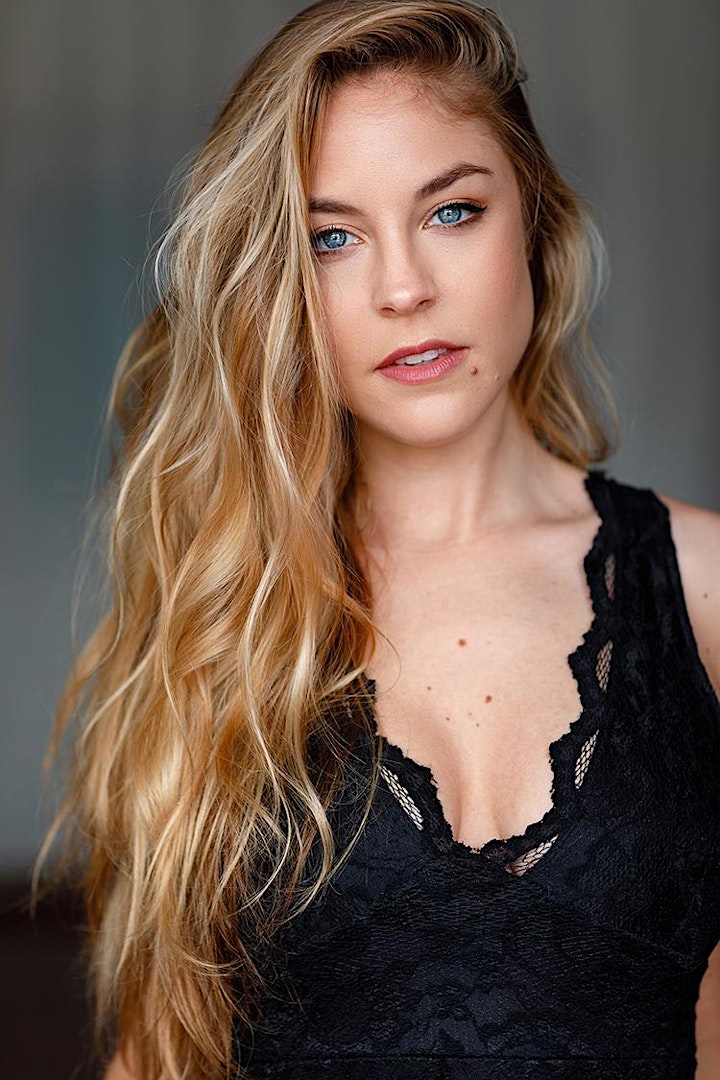 ABOUT BROOKE BURGSTAHLER
Brooke Burgstahler is a writer, producer, host, and actress in television, online media, and film. A specialist in high-quality educational and entertaining content she calls "edutainment," Brooke scours for stories and conceptualizes unique topics to explore, covering everything from pop culture to politics, history, hot new brands, celebrity interviews, and progress in social justice reform. On the acting side, Brooke's appeared on MTV (Greatest Party Story Ever), ABC (General Hospital, Black-ish), TBS (TBS Shorts), AMC (Mad Men), the Oxygen Network (Speak For The Dead), Covergirl, and more. In cannabis media, she's the creative visionary behind numerous campaigns with several premier media outlets. In 2018, Brooke was awarded a Golden Telly for her Docu-Series Prisoners of Prohibition produced for Merry Jane Media.
GIVEAWAY #1
One lucky attendee will receive a generous gift package from CannaAidShop including Delta-8 concentrates, gummies, and other merchandise! Must be present to win. Must be 21 or older. Must be a U.S. citizen in the United States. Shipping only to the U.S. CannaAid is a one-stop-shop for top shelf Delta 8 THC, Delta 8 gummies, Delta 8 carts, CBD, CBG, and CBN at the lowest prices. Delta 8 is a derivative of CBD. https://www.cannaaidshop.com/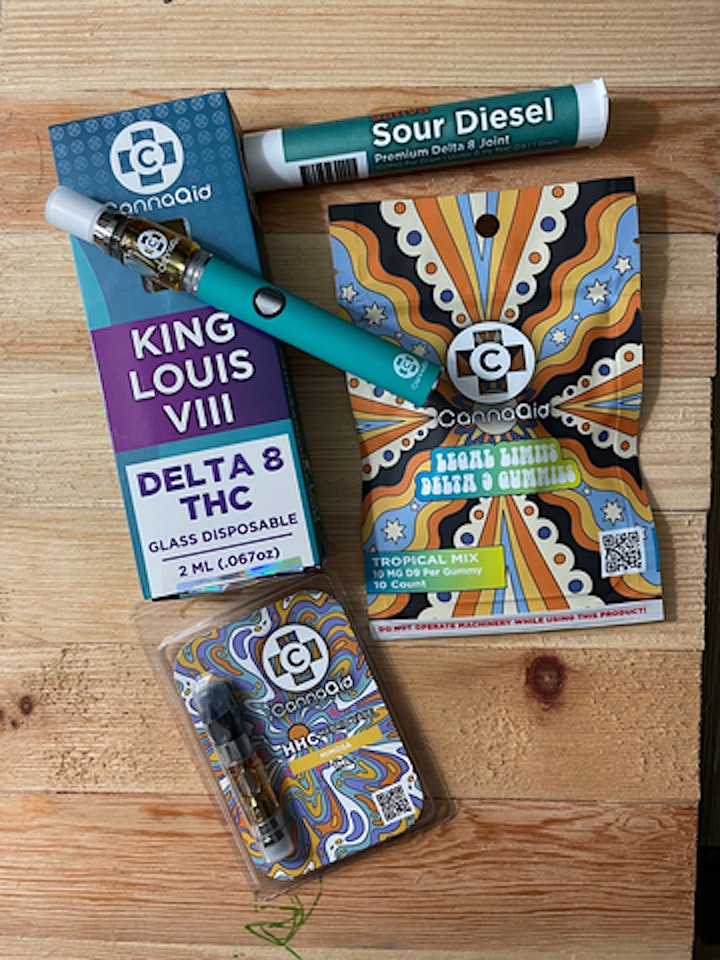 GIVEAWAY #2
On lucky attendee will receive:
Belushi's Farm Pet CBD for your K-9 companion
https://belushisfarm.store/
k-9ine full spectrum hemp tinctures may help your dog support a healthy immune system. It may help your dog's behavior and may assist healthy brain and joint function. You may experience your best friend being calmer, happier and more mobile.
Our 100% full spectrum CBD oil is derived from local Oregon farms.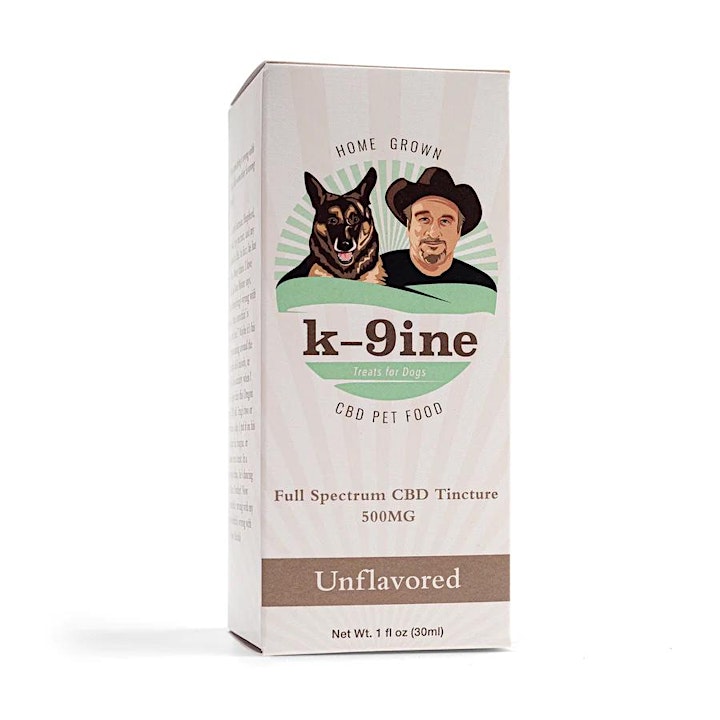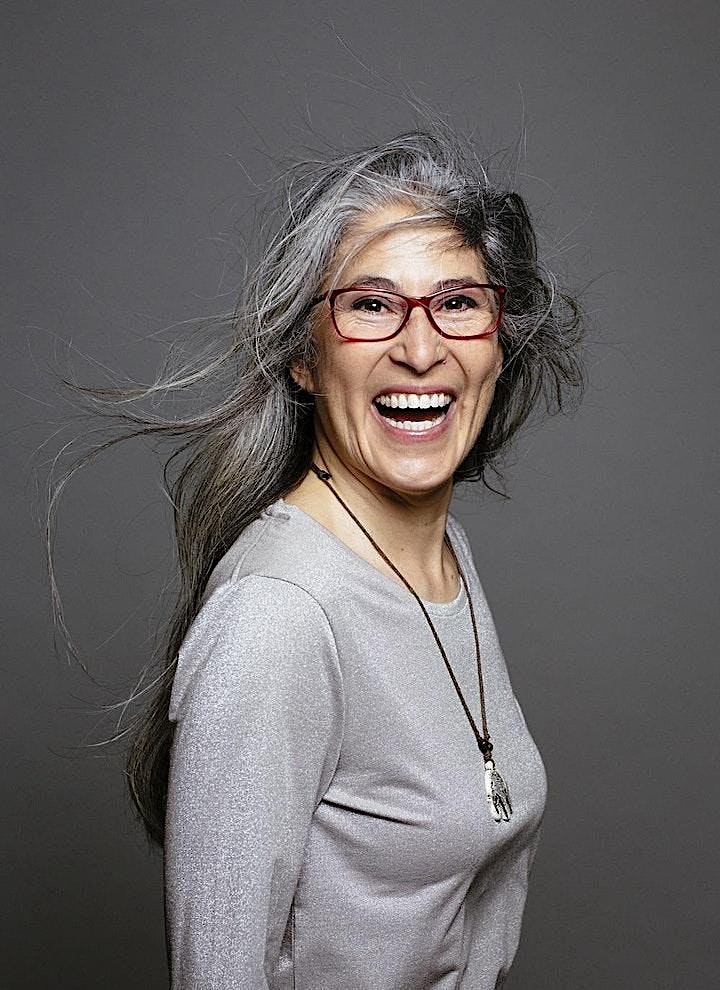 Aliza Sherman is a web pioneer and author of 12 books including "Cannabis and CBD for Health and Wellness." In 1995, she started the first woman-owned Internet company, Cybergrrl, Inc., and the first global Internet networking organization for women, Webgrrls International. Newsweek named her one of the "Top People Who Matter Most on the Internet" in 1995. In 2009, Fast Company called her one of the "Most Powerful Women in Technology." Aliza's early work on the Internet helped pave the way for today's web industry. Today, she is host of The Ellementa Show, a video and audio podcast on women's alternatives to wellness.