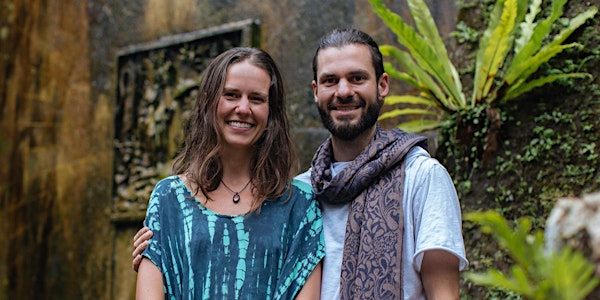 Conscious Breathwork Journey w/ Live music from Little Star
When and where
Location
The StarHouse 3476 Sunshine Canyon Drive Boulder, CO 80302
Refund Policy
Refunds up to 1 day before event
Description
Conscious Breathwork Journey
Heal physical pain, anxiety, depression, insomnia, trauma, etc at the root cause with this powerful breathing technique, circular-connected breathing. You will enter into a deeply relaxed meditative state with ease, where stuck energy and subconscious patterns naturally release. No experience required! The technique brings your entire being into resonance with thriving health, limitless creativity, and profound levels of clarity.
The session is done lying down and releases stagnant energy, which is often the root cause of stress and illness.
This specific technique called circular-connected breathing is a powerful inner journey that releases
Inhibited breathing patterns
Limiting subconscious conditioning
Tension/stress patterns
Anxiety
Birth/womb trauma
Creative blocks
and so much more
Rhythmical breathing brings us into harmonious vibration with nature, which allows our entire being to naturally heal and integrate anything out of balance. Breathing is the most effective way to access Prana in its freest form, and by storing this life-force energy, we tap into our latent powers and radiant health.
We are not just breathing the oxygen in the air, which is appropriated by the blood and carried to all parts of the body to heal and replenish the entire system, but also Prana or 'life-force', which is appropriated by the nervous system to aid in thinking, willing, acting, etc. One who has mastered the science of storing away prana, either consciously or unconsciously, often radiates vitality and health.
About Inner Light Revival:

Lindsay used this powerful breathing technique to heal her chronic migraines of 22 years. She co-facilitates with her brother Danny, and they believe that our breath is one of the most effective healing tools available to us. They are passionate about spreading this simple yet deeply transformative method, and hope to inspire others to realize their own innate healing potential. They have trained under the Rebirthing lineage with Sondra Ray, Danae Shanti, Dharma Devi, Ashanna Solaris, and Chandra Andrea Polyak. They currently study under Norman Allard. They are based in Boulder, CO.
Learn more at www.innerlightrevival.com.
Watch the video of Inner Light Revival's 2019 Bali Retreat
About Little Star
A visionary musician and alchemist of sound, she gracefully and powerfully transmutes the resonance of Spirit into symphonies of song. With her voice as her predominant medium, she creates many layered compositions, weaving rich tapestries of melody, harmony, and word, to create soul-stirring offerings of poetry and prayer. She believes music to be a powerful medium for healing and transformation, and crafts all of her music with the intention of anchoring and offering the resonance of the highest self within all who listen. Her live performance intertwines song and ceremony, truly creating sacred space and powerful containers for inner journey. A voice for the subtle currents that run through All Things, Little Star's etheric soundscapes guide listeners to spaces beyond themselves, beyond space and time, and deep within.
Learn more about Little Star at www.littlestar-emanations.com
Testimonials:
My first ever breath work/cacao ceremony was held by you in your home, and it was life changing! I had no idea that our breath is so powerful. I felt a big transformation throughout the evening. I cried, laughed, released, and healed. I can not wait to experience that again. Thank you so much for welcoming me and allowing me to be apart of this. I am so grateful for the experience and the connection and the friendships!
-Katie Anderson, Denver, CO
"I just did my first breathwork journey and I immediately felt the importance of this work. Dan and Lindsay did an amazing job at setting things up, describing the process, and tending to any needs that anyone might have had. It felt like an incredibly nurturing space where i could relax, get out of my head, trust everything was taken care of, relax, breathe, and let my body do the work."
-Tom Bassett, Co-Founder at Nectar, Boulder, CO
"Danny and Lindsay are excellent facilitators and wonderful human beings, who hold a beautiful space for people to do the deepest work. I love their gentle touch and fierce commitment to healing and inspiring through their breath-work journeys. I've been teaching breath-work, yoga, and meditation for over 10 years and I'm very impressed by their knowledge and capacity to create a loving and strong container. In addition to their facilitation, the breathing itself is super powerful and has helped me heal some deep wounds and move through some big emotions in a healthy way. If you are committed to personal growth and living into your full potential, I highly recommend experiencing their offerings!"
Eric Gurmukh Klema, Yoga teacher, Boulder, CO
"Breathwork has completely changed my experience in this life. It is incredibly empowering, deeply relaxing and so good for your mental, physical & emotional health."
-Rachel Slagh, Bodyworker, Steamboat Springs, CO