Conquest 2019/Conquista 2019 Vision Casting
About this Event
Join us for our final vision casting for Conquest 2019! Come learn how you & your family, friends, church, ministry or business can be a part of the biggest, multi-cultural, bi-lingual Christian event in the Northwest!
At Conquest 2019, ALL will be welcomed to come and experience the presence of God, as we worship and lift up the name of Jesus, wherein our theme is "from Glory to Glory" (2 Cor. 3:18). We are inviting everyone to come and be part of this movement of the Body of Christ coming together AS ONE at the Oregon Convention Center on Saturday, September 7th from 9am-11pm. REGISTER NOW!
In follow-up to Portland 2018, we will demonstrate the Kingdom of God, as we show His Love to each other and our city. During this event, we will have a time of worship and a conference. In the afternoon, we will go out and share the Gospel with power AND invite others back for an evening of worship, good news, healing and celebration!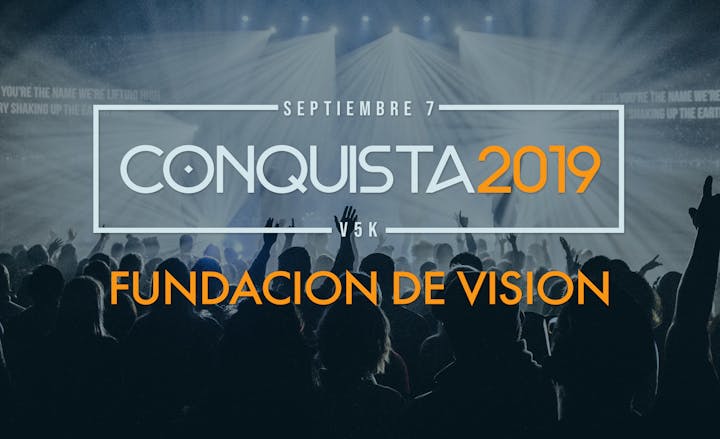 ¡Únase a nosotros para otro lanzamiento de vision para Conquest 2019 en Life Change Church! ¡Ven y aprende cómo tú y tu familia, amigos, iglesia, ministerio o negocio pueden ser parte del evento cristiano bilingüe, más grande y multicultural del Noroeste!
En Conquest 2019, TODOS serán bienvenidos para venir y experimentar la presencia de Dios, mientras adoramos y elevamos el nombre de Jesús, en donde nuestro tema es "De la Gloria a la Gloria" (2 Cor. 3:18). Estamos invitando a todos a venir y ser parte de este movimiento del Cuerpo de Cristo que se reunirá como UNO en el Centro de Convenciones de Oregón el sábado 7 de septiembre de 9 am a 11 pm. ¡REGISTRO para Conquest 2019 HOY!
En el seguimiento de Portland 2018, demostraremos el Reino de Dios, al mostrar el amor de Dios entre nosotros y con nuestra ciudad. Durante este evento, tendremos un tiempo de adoración y una conferencia Y por la tarde, saldremos y compartiremos el Evangelio con poder E invitaremos a otros a una noche de adoración, buenas noticias, sanación y celebración.