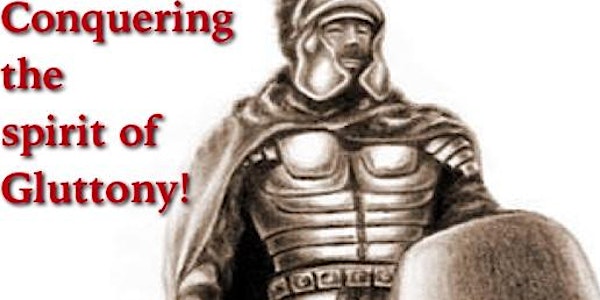 "Conquering the Spirit of Gluttony" Workshops Video Replays
Description
"Conquering The Spirit of Gluttony" 2 Hour LIVE Workshop and Workout

3 BEST, but MOST Under-Utilized, ways to reach YOUR health & fitness goals.

Get the VIDEO, if you can't make it, with your TAX DEDUCTIBLE donation of ANY amount.
You will learn how to BE THE EXAMPLE for your family and friends, when it comes to being healthy. Using T.H.E. P.O.W.E.R. O.F. G.O.D. Biblical Principals of healthy living.
It's not about weight loss. It's about living a healthy lifestyle. Fat doesn't hang around HEALTHY people!. It actually RUNS away from them! Have you ever seen an obese child with a healthy weight mother??? Children learn what they live and imitate what they see. What are you portraying to them???
Each participant will leave with an INDIVIDUALIZED PLAN for permanent lifetyle change. NO DIETS!
You will be able to ask questions by email. You will also receive a complimentary PDF of the eBook, "52 Tools to Achieve and Maintain a Healthy Weight on a BUDGET" AND PDF of the eBook "Conquering The Spirit of Gluttony" (When Available)!
ALL Donations are TAX Deductible

ALL donations of $100 or more will receive a LIFETIME MEMBERSHIP to:
"The Temple Transformers" support group!!!!!!