Description
Overall, your chances of being diagnosed with cancer at some point in your lifetime are 1 in 2. That means you have a 50% chance of hearing the 3 words that NO PERSON wants to hear, "You Have Cancer." And at that point, what wouldn't you be willing to do to conquer cancer in your life or the life of someone you love?
In our country, every 19 seconds someone gets cancer. And they never thought it would happen to them. I never thought it would happen to my family, but it did. The statistics aren't in your favor if you are living life like the rest of America.
If you want to learn the action steps to avoid cancer, this experience is for you. Learn the "Don't Get It" Plan to becoming a Cancer Killer. Learn how to apply the 5 essentials of Maximized Living to activate the systems already in your body so you can kill cancer naturally. Learn to get to the CAUSE of cancer. Leave this powerful and life-transforming experience with the tools you need to protect yourself and your family. It has worked for Dr. Majors, and for thousands of others, and it can work for you too!
I don't want you to miss this. Get your tickets now! Save a friend and get them a ticket as well!
Come learn the tools to CONQUER CANCER once and for all.
***Early Bird price is available until October 17th. Admission price will go up starting October 17th, so take advantage of this before time is up!
The book included with select ticket purchases: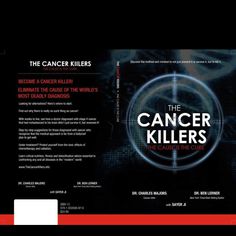 Join the fight to conquer cancer (book details here): http://beacancerkiller.com/
---
EVENT VENDORS:
Brentwood Thermography
Vida-Flo
DoTERRA Essential Oils
Beauty Counter
iRevive Wellness
Awakened Taste
ILoveJuiceBar
In Harmony Wellness Center
Music City Cryo
Maximized Living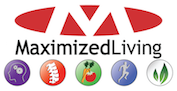 Sponsored by Stronghold Chiropractic, a Maximized Living Clinic. Keynote speaker: Dr. David Hausmann D.C.