Event Information
Refund policy
Contact the organizer to request a refund.
Eventbrite's fee is nonrefundable.
Creating a UX Portfolio is overwhelming, but it doesn't have to be. This is the step-by-step guide to getting it done well, minus the stress
About this event
Stop overthinking your UX portfolio 😊
(Easier said than done, I know)
This workshop is designed to help you make more progress on your portfolio in a few hours than you have in the last few weeks - maybe months.
In this livestream workshop, we will walk through 4 exact steps you need to take to create a UX Portfolio you're proud of.
By the end of the workshop, you'll have made tangible improvements to your portfolio, and will have the exact framework you need to keep up the momentum.

✅ Agenda
👉 We'll start by addressing the main challenges of creating a UX portfolio, both from a content, and psychological perspective.
✅ Talk about the 4 Step Guide that you can apply to any project in a simple, step-by-step method.
👟 We'll walk through each step, with simple examples and frameworks that you can apply to your project.
📈   With each step, you'll make tangible improvements to your portfolio that you can continue to build on.
👯   You'll "present" your improvements to a partner, and receive feedback on further improvements.
🚀    You'll walk away with next steps that you can put into action immediately.
We'll also have time for Q&A for all of your portfolio questions!
🤝 Who is this for?
😎  ANYONE who wants to create, or improve their UX portfolio.
This workshop will be best if you "bring" one of your case studies to create or update, so you can put it directly into action.
🌟 Recent Member Reviews of this Workshop
💞   "This was exactly what I needed...I was overthinking everything with my portfolio. Simple and actionable - got me excited to work on it!"
🌱  "I felt extremely relieved after this...no more "analysis paralysis" when it comes to my portfolio."
💚   "Straightforward. Such a refreshing change from all the articles and conflicting information on UX portfolios.
🌱  "I kept working on my portfolio immediately after this workshop...it's the first time I've felt clear on what to do next."
🔨 Requirements
👍   A past UX project and/or case study you have worked on (even if it's incomplete). You will choose one case study to focus on.
🎤 🎦   Able to use Zoom microphone and camera for sharing activities
🖥️   Laptop or computer with Internet access, preferably in a quiet space.
👉   Sign up for a free account at uxfol.io (even if your portfolio is hosted somewhere else)
👩🏽‍🏫 Your Instructor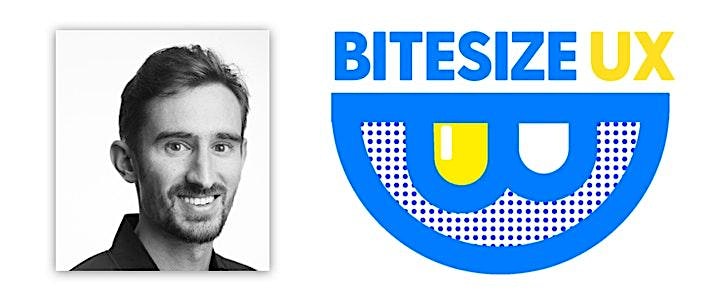 Joe Formica
Founder of Bitesize UX
Lead UX Instructor at General Assembly NYC
Senior User Experience Designer
"When trying to break into a career in design, there is no substitute for hands-on experience - but there are way too many unnecessary barriers to getting that initial experience. Traditional courses are expensive, time consuming, and largely based on theory. Internships are competitive, and unrealistic for would-be career changers who are already employed.
Joe formed Bitesize UX to provide a way for students to get practical design experience and build great projects without the barriers of traditional courses.
Joe has taught UX Design at General Assembly in New York for five years as a Distinguished Faculty Member, and has created and taught Entrepreneurship courses at Fordham University Business School. Through these roles, he has worked with thousands of designers-in-training to help them take the next steps in their career.
In addition to teaching, Joe has been a self-employed Senior Product Designer for the past eight years. He has worked with dozens of clients, ranging from Fortune 500 companies, to new startups, where he has played an integral role in their growth and success.
Joe believes that there is no substitute for learning by doing - all Bitesize courses are hands-on, project based, and beginner friendly. If you take a class with Joe, you're guaranteed to walk out with a tangible project that you're proud to show off to the world.
Joe works every day to solve "need experience to get experience" problem that prevents people from exploring new skills, roles, and careers in technology, and believes that learning as an adult should be exciting, fun, and rewarding - not daunting.
Date and time
Location
Refund policy
Contact the organizer to request a refund.
Eventbrite's fee is nonrefundable.
Organizer of Conquer Your UX Portfolio: The Step-By-Step, No-Stress Guide.
If you like learning by doing, then this is the group for you. Join our design challenges to practice new skills, create killer portfolio projects, and collaborate with other designers in a fun and friendly environment. Bitesize UX is the best way to level up your skills, whether you're a total beginner, designer-in-training, or UX Pro.