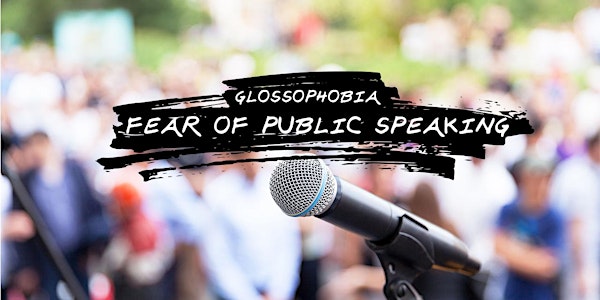 Multiple dates
Conquer Your Fear of Public Speaking NOW CONFLICT RESOLUTION WITHIN
Overcome public speaking fear with gradual exposure, in a supportive environment
Date and time
October 6, 2022 · 8pm - December 4, 2025 · 9pm EST
Location
PANAMA PANAMA PANAMA, PA 01010 Panama
Refund Policy
Contact the organizer to request a refund.
Eventbrite's fee is nonrefundable.
About this event
About this event
Overcome public speaking fear with gradual exposure, in a supportive environment. Observe a free trial to see if it's right for you. Experts in Public SPEAKING FOR 30 years, we are now offering these classes online to an international audience. CONFLICT RESOLUTION
This one free trial class is an observation session to see if the US$100 program is right for you. The instructor will be happy to answer any questions following the session. Dr. Roman is specializing in Conflict Analysis Resolution and how to overcome Public Speaking strategies.
For those with anxiety, we provide gradual exposure to public speaking through a step ladder of basic to more advanced exercises. For the more experienced, it's a platform tailored to your specific needs to improve various delivery techniques. It is self-paced, in a low pressure, supportive environment with lots of feedback to address your specific issues. Begin with basic exercises and move forward only when ready.
The course is ongoing, with a mix of beginning and advanced students. Our hope is you are inspired, not intimidated by the dynamic speakers present, and keep in mind they started with the same fears, progressing to their present level by consistent effort. The course is not difficult. If you have the will, we offer the way to turn a liability into your most powerful asset. The real challenge is admitting you need guidance, getting started, and making a committed, consistent effort.
Our 100% success rate over 20 years for wedding speeches is just one indication of our effectiveness. But, whatever the challenge, (formal presentation, group discussion, business meeting, sales, confrontation, employment interview) the program is customized to fit your needs.
Sample Gradual Exposure Program Outline for Public Speaking Anxiety:
Session One - Get comfortable hearing your voice in public by responding to very simple questions while seated. The questions (i.e., name, occupation, where you live, etc.) require little thought or content.
Session Two - Learning to stand confidently before a group. You will stand, with several others and respond to simple questions. As your confidence increases, one by one, each person standing will sit, until you are standing alone. You will continue until this begins to feel comfortable.
Session Three- This exercise is the same as the previous one except you start by standing alone.
Session Four - Gestures and Movement. Enhance your message, decrease tension, and project a confident demeanor incorporating non-verbal skills.
Session Five - Implement the skills learned in the session four by relating a personal experience using gestures and movement to enhance your narrative.
Session Six - Respond to Questions. Open the floor to questions on a topic of choice.
Session Seven - Impromptu Speaking. Learn to organize and deliver an unprepared (no notes) talk.
Session Eight - Prepared Speech (Instructor Guided). Learn the secret of outlining and presenting a prepared speech with minimal effort or stress.
Session Nine - Prepared Speech. Outline and deliver a speech unassisted.
Once you have mastered the above you can begin simulating all manner of interpersonal and public communication including:
Persuasive Speaking
Panel Discussion
Conflict Resolution
Defending your Position
Debating
Initiating and Sustaining Conversation
As well as many others
We look forward to working with you.