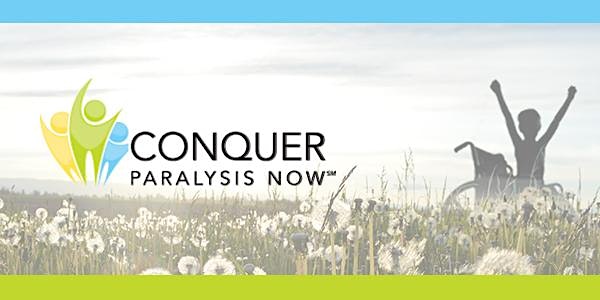 Conquer Paralysis Now Challenge - Cambridge
When and where
Location
Grace Howard Room Downing College. Regent Street University of Cambridge Cambridge CB2 1DQ United Kingdom
Description
Details: Wednesday 25th November, 7-9pm (Downing College, University of Cambridge) - complimentary drinks to be provided
On 25th November, Conquer Paralysis Now (CPN) and InnoCentive, are coming to Cambridge to explain why the exciting and revolutionary CPN Challenge can transform the lives of paralysed people.
The CPN Challenge is a $20 million Program of grants and prizes that aims to transform the lives of those living within spinal cord injury (SCI). Within the next 10 years it aims to help paralysed people carry out basic tasks that most of us take granted like going to the bathroom, picking up and drinking a glass of water or simply walking.
Stage I of the Challenge was launched in 2014, and in the first round of grants, 12 teams were awarded $700,000 of grants. The second round recently launched in which 12 grants of at least $50,000 are available in 6 different categories. These grants are available to researchers anywhere in the world and all teams have to do is submit proposals online through the crowdsourcing platform, InnoCentive.
If you are a researcher interested in applying for one of the grants or simply someone interested in SCI, we would love to see you on 25th November. The CPN Challenge believes it can change the lives of the 6 million people around the world living with SCI and would love you to help them.
Guest Speaker
James Fawcett
Professor Fawcett is Chairman for the Cambridge University Centre for Brain repair, and is the director of medical studies at Kings College Cambridge. He is also a scientific advisor to the International Spinal Research Trust and Spinal Cure Australia. He has won many awards including the Ulrich Schellenberg Prize for spinal injury research by the IRP Geneva in 2003.
His main research interests are in nerve fibre regeneration and plasticity. In regeneration he has shown we can overcome the block to regeneration in scar tissue around a spinal cord injury.