Conor Oberst with guest Joanna Sternberg Friday, July 26th at The Castle Theatre
About this event
Doors 7pm / Show 8pm
$30 (Advance) / $33 (Day of Show)
Conor Oberst has partnered with PLUS1 so that $1 from every ticket will go to organizations bringing dignity, equity, and access to communities who need it. www.plus1.org
Ticket Prices listed do NOT include additional Ticket Fees added at online checkout & box office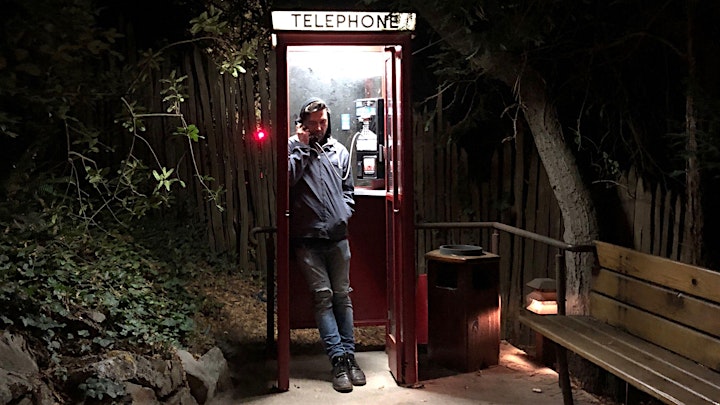 CONOR OBERST
Conor Oberst joined his first band at the age of 13 and has been releasing music since 1993. Over the next two plus decades, he's released cassette-only recordings, split 7-inches, and a dozen albums of uncommon insight, detail, and political awareness with hisband Bright Eyes, under his own name, as a member of Desaparecidos, as leader of the The Mystic Valley Band, with the Monsters of Folk supergroup, and in Better Oblivion Community
Center with Phoebe Bridgers. "I have always believed there's salvation through music and love. At least for me. It's gotten me through the worst of things. But I want it to be that way for the people who listen to it, too," explains Oberst. "I feel I always make an attempt, even when writing what is a pretty depressing number, to sew some silver lining into it. I think the secret to happiness is making yourself believe that happiness is possible. The first step in overcoming anything is to believe that you can do it. So in my songs there's always a point where something pulls you out of the hole you're in" -Jaan Uhelszki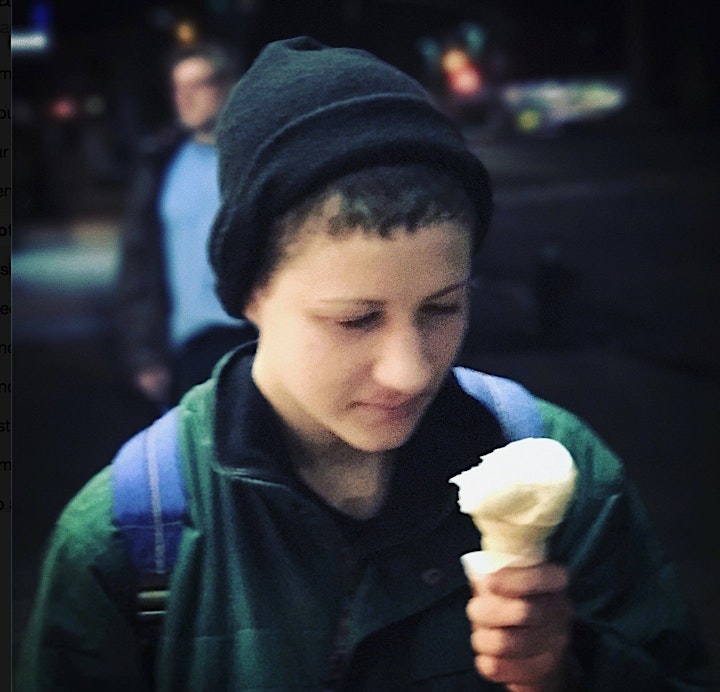 Joanna Sternberg
Joanna Sternberg is a singer, songwriter, multi-instrumentalist, visual artist, andactor who lives in New York City. Joanna was born on August 18, 1991 in Manhattan. At the age of two, Joanna's parents taught them to hum the entire song "Oh What A Merry Christmas Day" from Mickey's Christmas Carol. Seeing as the melody to this tune is quite complicated, they were surprised and happy that their two-year-old could hum it note for note. From the ages two to five, Joanna experimented with "playing" the piano, singing in pre-school with their first music teacher (the marvelous Anita Hollander), dancing to Little Richard and Chuck Berry records, drawing and painting. From the ages five to eleven, Joanna took piano lessons at The Suzuki School For Strings. They wrote their first song "Junk Yard Dogs" (part of a musical that was never finished) at the age of six.
In middle school at Baruch (MS. 104), Joanna taught themselves how to play the guitar and electric bass. Their father Michael Sternberg and the school music teacher Keith Carroll were also very helpful and showed Joanna how to play their favorite James Jamerson (Motown) bass-lines. Joanna attended Fiorello H. LaGuardia High School of Music and Art, and graduated in 2009. They started learning the double bass freshman year, and studied with two amazing bassists:Judy Sugerman and Neal Miner.
Joanna attended Mannes College of Music for a year studying classical bass withOrin O'Brien, the first woman in the New York Philharmonic. While Joanna lovesclassical music, studying it was stressful and a challenge, to say the least.After Mannes, Joanna took a year off and did nothing but stay in their room anddraw comics. A year later, Joanna transferred to The New School for Jazz andContemporary Music and graduated in 2015.
Joanna has been a professional freelance musician and visual artist since they were18-years-old. Joanna never thought they could sing, due to confidence issues andalways being bullied by other singers whenever they tried to sing. They were luckyenough to take lessons with the great singer and teacher Kate Baker for one year,and she showed them their "real singing voice." This was life changing for Joanna.Joanna started writing songs at the age of 20. They never thought they would be able to write and sing their own music until they heard Elliott Smith. Elliott Smith's songs got Joanna through a very hard time of mental illness and addiction. Joanna realized that songs can save lives and heal people, and writing songs was something they simply had to do.The only reason Joanna writes songs is to try to make people feel like they are notalone. Joanna performs a lot around town playing their songs solo, and a variety ofother music on many different instruments.
Joanna does not like using genres to describe music:I do not like to think of music or any forms of art in genres or categories. I don'teven really like the word art because it has the ability to make people feel badabout themselves (for example when people say "I am bad at art.") I view it allas magical love that helps people heal. It also helps me heal every single day.
Joanna listens to what some people would think of as a lot of random music thatdoesn't go together, but Joanna believes it is all one. Some major influences oftheir music are: The Beatles, The Funk Brothers, Elliott Smith, Sam Cooke, RandyNewman, Judee Sill, James Brown, Daniel Johnston, Shooby Taylor, Bob Dylan,Ornette Coleman, Brahms, Beethoven, Sun Ra, Thelonious Monk, Miles Davis,Weird Al, Tchaikovsky, and, most of all: the great Louis Armstrong, Jimi Hendrix,Blind Willie McTell, Scott Joplin, Blind Lemon Jefferson, and Ray Charles.
Joanna signed to Team Love Records in November 2018, and has an album called"Then I Try Some More" coming out July 12, 2019 on vinyl, cd, and digital.
Performers
Date and time
Location
Refund policy