Connor Christian & The Southern Gothic - Country, Rock, Pop and Soul - LIVE at MadLife Stage & Studios on Thursday, February 4th at 7:30!
About this Event
The Southern Gothic
WEBSITE | FACEBOOK | INSTAGRAM
For Connor Christian, frontman & principal songwriter of The Southern Gothic, life has always been about the journey. The son of an American serviceman & diplomat, that journey started at 6 months old, when his family moved from Los Angeles to Jakarta, Indonesia and from there on to places such as Singapore, South Korea, and Belgium, as well as stints all over the US. "I never lived anywhere long enough to think of it as a hometown, to make those lifelong memories and associations, so I learned to take little pieces from every stop and make them part of my story"
That story led Connor to Atlanta GA as a young adult. Stints in several other bands led to the formation of The Southern Gothic with former Truckadelic drummer Shawn Thacker. What started as a high energy, house cover band at venerated Atlanta dive bar, Dixie Tavern, grew along with Connor's writing to become the band that Billboard Magazine called it's 'Band on the Verge'. Ten months later, the band's second album, 'New Hometown' debuted #1 on Billboard's Heatseeker chart and #17 on it's country albums chart. The same month, the first single from the record, "Sheets Down" reached #1 on CMT's Pure Country 12-Pack Countdown, a spot it held for 4 weeks. The album, a 20-song semi-autobiographical opus, equal parts Tennessee Williams & Homer, "Tumbleweed Connection" era Elton John, Guns n Roses and Chris Stapleton - tells the story of a man looking for a home, and artist searching for his muse, and a band finding its own way.
People surprised by the band's 'overnight' chart success hadn't been paying attention to the way the band built that excitement. Averaging almost 200 shows per year for the previous 4 years, the band built a chemistry with each other and a reputation for an electric live show – even the acoustic ones. Sharing stages with bands as diverse as Willie Nelson, ZZ Top, Uncle Kracker, Styx, Zac Brown Band, and Heart, SoGo's honest lyrics, heartfelt melodies, and stellar musicianship cut through to appeal to fans across the world without regard to genre, age, or locale.
With the 2020 release of the Southern Gothic's New EP, Burnin' Moonlight, Connor, Thacker and the band prove again that they will continue to evolve, unbound and unafraid to explore new territory every time out. Working with Grammy-winning producer Jonathan Roye (Kelsey Ballerini) and Grammy-nominated producer Keith Hetrick (Charlie Wilson) SoGo explores the intersection of Americana, Pop, and Rock n' Roll to create something uniquely now and undeniably, The Southern Gothic.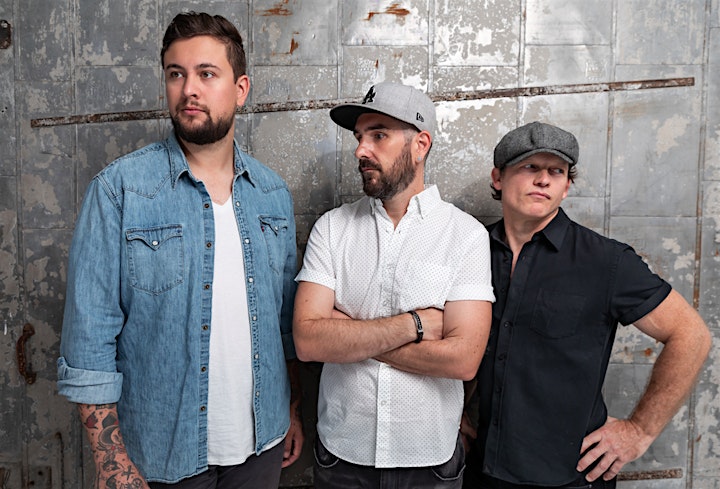 VENUE INFORMATION:
All ticket holders are able to order food and drinks during the event. Standing Room Ticket holders generally place their orders with the venue bar staff. Main Floor Reserved Table and VIP Balcony Table ticket holders are served by MadLife's friendly wait staff throughout the event.
Refer to the seating map below for a layout of the venue for this show. Please note the table arrangement is subject to change and not all tables may be available.
If You Wish To Select A Specific Reserved Table:
Holders of VIP Balcony and Main Floor Reserved Table tickets have the ability to select any available reserved table from the moment their tickets are purchased, up until 30 minutes BEFORE doors open to the event (i.e. if doors are at 6:30, cutoff time for selecting a reserved table would be at 6:00). Please note, MadLife's Box Office will not be staffed until shows resume in our venue, so please do not call our Box Office. Email will be the best method of communication in the near term. For table selection, please email: tlaney@madlifegroup.com. Please note that tables cannot be selected online for this show and if you do not select a table, MadLife will select one for you. Selecting a table is not required, but is an option available.
For any wheelchair or ADA needs, please contact the Box Office in advance of the event at tlaney@madlifegroup.com.
Please Note: Ticket Prices May Increase At Any Time
For any other questions regarding the event or tickets, please contact tlaney@madlifegroup.com.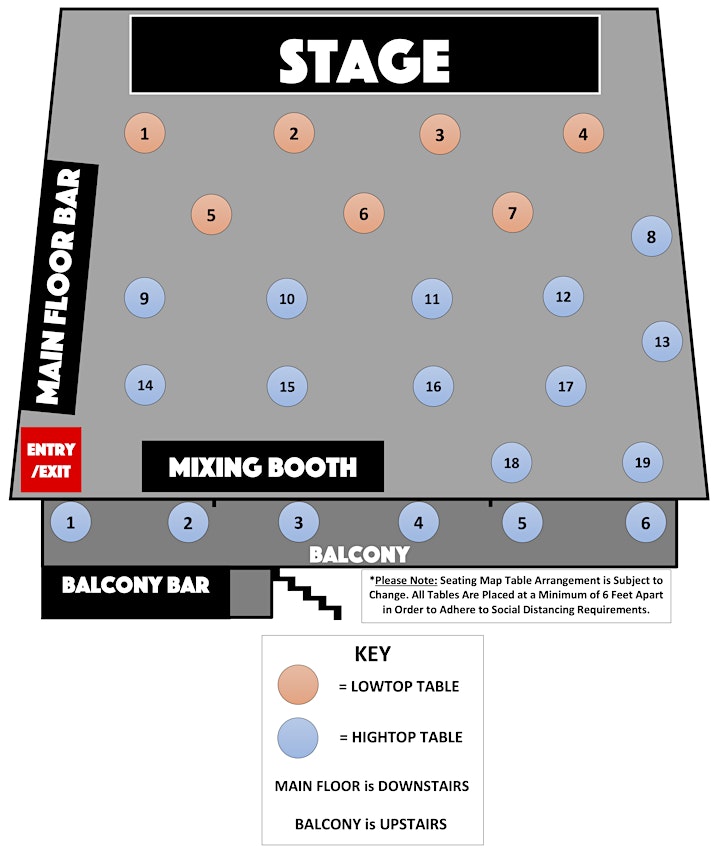 Performers
Date and Time
Location
Refund Policy