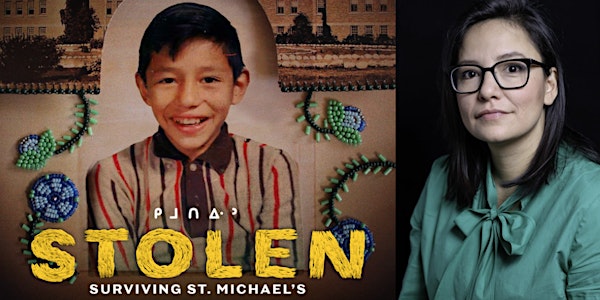 Connie Walker presents 'Stolen: Surviving St. Michael's'
Award-winning Cree journalist Connie Walker presents her most recent podcast series 'Stolen: Surviving St. Michaels.'
About this event
Connie Walker is an award-winning Cree journalist who has spent her career covering injustices committed against indigenous people in Canada, often through the lens of "true crime."
For this event, Walker will present on her most recent series 'Stolen: Surviving St. Michael's' which delves into the history of residential schools in Canada and the ways that history has personally impacted her own family, specifically her father, his siblings, and their community as a whole.
Image Description: Two collaged images; the image to the right is of Connie Walker looking into the camera wearing a green blouse against a black background. To the left is Walker's podcast series cover image of a young boy smiling and looking at the viewer against a tan, blue, and green embroidered background. The English-language text reads 'Stolen: Surviving St. Michaels.'
These events are open to all. You can use this quick survey to let us know how we could make these events more accessible for you. Note that we are able to provide ASL interpretation for any event, but need two weeks' notice. Please contact Rebecca McGilveray at rlm2203@columbia.edu with specific access requests or questions.