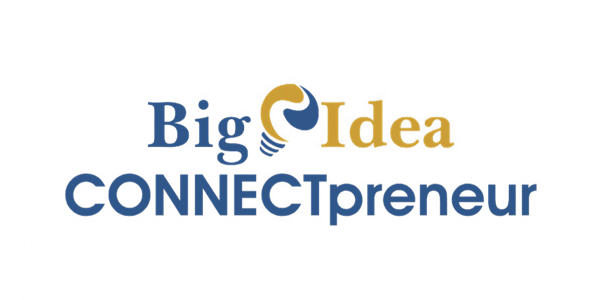 CONNECTpreneur Fall Forum, September 28
When and where
Location
Hyatt Regency Bethesda One Bethesda Metro Center 7400 Wisconsin Avenue Bethesda, MD 20814
Description
The Big Idea CONNECTpreneur Fall FORUM
"The Best Networking Event in DC."
DCInno calls CONNECTpreneur a "NETWORKING JACKPOT" of the DC Region's TOP Entrepreneurs, Business Leaders, CXOs, Angels, and VCs.
Presented by Tech 2000 and LORE Systems, this UNIQUE EVENT is like NONE OTHER in our region, because of the high quality of our attendees, speakers and presenters.
And YES, the networking is unprecedented!
Over 500 business leaders, including

150+ CEOs & Founders,

as well as

65+ angels & VCs

Fireside Chat with SETH GOLDMAN, Founder and TeaEO of Honest Tea

All-Star Panel of

SERIAL ENTREPRENEURS




SHOWCASE of Emerging tech companies

Heavy NETWORKING

before, during, and after the event
The venue is the Hyatt Regency Bethesda in Bethesda, Maryland.
A plated breakfast is included.
CONNECTpreneur is a quarterly networking mashup, which has been attended by over 4500 business leaders in the past 5 years.
We expect another SELLOUT crowd, so there will be no on-site registration. All attendees MUST BE pre-registered.
Please "Like" us on Facebook: http://www.facebook.com/Connectpreneur
Follow us on Twitter and Instagram @connectpreneur
And visit our Website at connectpreneur.org
7:00–8:15 am

- REGISTRATION / NETWORKING
S. TIEN WONG
, Chairman of Tech 2000 and Lore Systems
8:25 - 9:10 am
-
FIRESIDE CHAT with SETH GOLDMAN, Founder and TeaEO, Honest Tea
9:10 – 10:00 am
- COMPANY SHOWCASE / ROCKET PITCH
10:00 - 10:45 am
-
SERIAL ENTREPRENEURS SHARE WAR STORIES
Moderator: ERIC KOEFOOT, Co-Founder and Managing Partner, Public Relay, CEO and Publisher, US News Ventures, Founder and CEO, Five Star Alliance
AJ JAGHORI, CEO Solebrity; Founder HelloLoCo
BETH JOHNSON, Founder and CEO, RP3 Agency

JEANNETTE LEE, Founder and CEO, Cyper; Founder and CEO, SYTEL
PREVIOUS INVESTOR PARTICIPANTS

(partial list):
Revolution Ventures, Carlyle Group, Kinetic Ventures, Core Capital, Grotech, Novak Biddle, New Atlantic Ventures, True Ventures, Edison Ventures, SWaN & Legend Venture Partners, RLMcCall Capital Partners, Venturehouse, Multiplier Capital, Updata, Saratoga Investment Corp., Amplifier Venture Partners, DFW Capital Partners, Farragut Capital, NextGen Angels, CIT GAP Funds, New Markets Venture Partners, BluVenture Investors, Leeds Novamark, Maryland Venture Fund, TEDCO, 1776, Private Access Network, CAV Angels, K Street Capital, Select Venture Partners, ID Private Equity, Cranbrook Capital, Fortify Ventures, Acceleprise, US Boston Capital, 500 Startups, VentureCross Partners, Berman Enterprises, Dingman Angels, Neuberger & Co. Ventures, McLean Capital, Angel Venture Forum, Brilliant Keypoint Investments, Paras Ventures, NextSteps Capital, Noblestar Capital, Hercules Technology Growth Capital, Grindstone Partners, Exhilirator, New Vantage Group, New Dominion Angels, Decisive Investment Group, National Capital Companies, Enhanced Capital, MTECH Ventures, Mosaic Capital, Opus8, Starise Ventures, Blue Heron Capital, Duncaster Investments, Private Capital Network, Next-Stage Development Group, Lancaster Angel Network, Palace Investment Co., Decisive Investment Group, Harrell Partners, Ruxton Ventures, MD Center for Entrepreneurship, Conscious Venture Labs, and Keiretsu Forum.
Wilson Sonsini Goodrich & Rosati
Montgomery County Economic Development Corp.
Maryland Department of Commerce
Shulman, Rogers, Gandal, Pordy and Ecker, P.A.
Capitol Bay Group of Ameriprise Financial Services
Convergent Wealth Advisors
Dingman Center for Entrepreneurship (UMD)
Georgetown Entrepreneurship Initiative
Institute for Excellence in Sales
Wharton DC Innovation Summit
CONNECTpreneur events are "essentially the be-all-end-all of networking events in the city":
http://inthecapital.streetwise.co/2013/09/05/big-idea-connectpreneurs-fall-forum-to-feature-honest-tea-ceo/
The "premier networking event in DC tech and investing," CONNECTpreneur is "networking on steroids":
http://inthecapital.streetwise.co/2013/12/11/close-the-year-with-premier-networking-at-connectpreneur/
CONNECTpreneur is "The Best Networking Event in DC.":
http://inthecapital.com/2012/06/01/the-best-networking-event-in-d-c-and-why-you-should-go/
The Big Idea CONNECTpreneur Forum is a "Networking Jackpot.":
http://inthecapital.com/2012/09/06/three-reasons-why-you-should-attend-the-big-idea-connectpreneur-fall-forum/
"No B.S. that was the best biz networking event I have ever been to."
Darren Womer
CEO, National Capital Companies
Chairman, Clear Government Solutions
"CONNECTpreneur is the region's leading event for bringing together people who iwll drive our economy forward."
Lyles Carr
Sevior Vice President
The McCormick Group
"Not every investor and startup meeting in town is worthwhile. I would run through walls to get to yours though."
Joe Kessler
CEO, Next Stage Development Group
"You pulled off a great conference. I really enjoyed it. Thanks for inviting me!!"
John Backus
Managing Partner
New Atlantic Ventures
"What a great conference...There was a distinct energy and enthusiasm at your meeting, unlike the usual droll meetings like this. So well done."
John Holaday,
CEO, QRx Pharma
"One of the best events I have ever sponsored!"
Mark Ellenbogen
Partner, BDO
"Great event this week! Great speakers, atmosphere and people! Reminded me of the good ole days!"
Tom Kohn
EVP, Cygnus Business Media
Founder, Transactis
"It was amazing. Best event I have ever attended!"
Jill Chodorov, Angel Investor
"I thought you put on a terrific event. I was really impressed with the caliber of people and the format of the event."
Jim Van Eperen, Angel Investor
CEO, TerraWi
"That was one of the best VC conferences I can remember attending. It had all the positive energy of the boom years, without the unbridled reckless exuberance."
Jim Long, Founder
VentureCross Partners
"Bravo! Great program."
Tony Cord
Riveron Consulting
"It was first class....well done!"
Chad MacDonald
CEO, Connected Services
"Amazing how many high-level people you had..."
Wade Tetsuka,
CEO US Transactions Corp.
"It was very successful! A good combination of networking time, information, and presentation of deal opportunities. The interview approach worked well I thought, and the room was certainly full."
George Harrop
Managing Director, CapitalSource
"It was a really good crowd of operators and investors…rare for these so-called 'forums.'"
David Giannini
Chairman and CEO, CirrusWorks
Founder and CEO, Core Communications
"Event was great. Quality attendees, good energy – contacts – content."
Bud Morrissette
CEO, Interstate Group Holdings
"it was an outstanding event! Thank you for having us be part of CONNECTpreneur...I feel like I've experienced the best of breed in networking and relationship groups. Nicely done."
Jack Quarles
Co-Author, Same Side Selling
Please note: All sales are final and nonrefundable. Any cancellations received prior to September 14 may be credited toward our upcoming Big Idea CONNECTpreneur Fora: December, March & June 2017