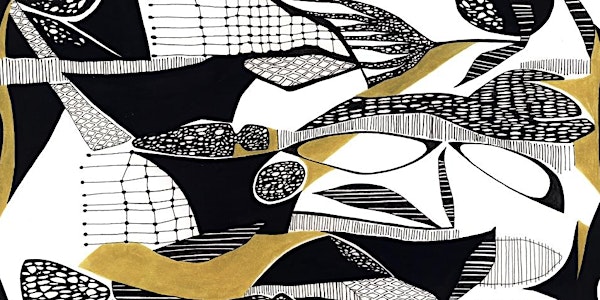 Connections Concerts Presents: Passion
When and where
Location
Classic Pianos 3003 Southeast Milwaukie Avenue Portland, OR 97202
Description
Featuring:
Paula Byrne
Tim Gilson
Sophie Lippert
Connections Concerts is proud to welcome a stellar line-up of Portland's finest musicians for an evening of multi-genre music and community!
Expect solo and collaborative music from Paula Byrne (jazz vocals), Tim Gilson (bass and cello), and Sophie Lippert (piano and cello).
All-ages are welcome for this inclusive, community-oriented event at the beautiful Classic Pianos in SE Portland.
The evening will feature music and facilitated conversation with the three featured performers, brilliant and soulful classical and jazz tunes (plus a few surprises!), and "swag bags" filled with goods from local artisans for Benefactor ticket holders.
About Connections Concerts:
Connections Concert Series is a multi-cultural concert experience featuring Portland's finest classical, jazz, world, folk, and pop musicians. For more information, visit connectionsconcerts.com.
Featured Performers:
Paula Byrne's voice is like chilled champagne on a hot summer day. She moves easily between songs that are lush and beautiful to highly rhythmic, wild rides. Her sense of humor, revival of obscure songs and new twists on old standards keeps the audience engaged and enraptured.
Paula is eclectic in her choice of musicians with whom to perform, including many of Portland's best: Randy Porter, Gordon Lee, George Mitchell, Craig Bidondo, Joe Millward, Ron Steen, Dennis Caiazza, Rich Turnoy, Glenn Holstrom, Andrea Niemiec, Kevin Dietz, Christopher Woitach and Darin Clendenin, Matt Tabor, Craig Snazelle, Dave Captein, Vince Frates, Dan Gaynor, John Gilmore, Mike Horsfall, Greg Goebel, Dan Presley, Carlton Jackson, Gordon Lee, Todd Marston.
Born to a jazz drummer (father) and figure skater (mother), she has been a lover of music and movement since birth. Paula teaches dance locally and internationally, and has been a moving force in the dance scene in Portland since 1996. She is the creator of the Wild Grace™ and DanceQuest™ movement meditations, and is Founder of SomaSpace ~ Studio of Movement Arts in NE PDX.
Paula was an Oracle software developer in the corporate high-tech field for 20 years. She left that career in 2005 to devote herself full-time to her soul-work in assisting people to remember and reconnect to the body as a source of wisdom, pleasure and joy in the present moment.
Paula's YouTube Channel : YouTube
Paula's Transformational Dance Website : www.WildGrace.us
Paula's TED Talk on Everyday Dancing : "TED Talk"

Tim Gilson has been a mainstay in the Northwest for many years. In 1985 he joined the Mel Brown Quintet with which he recorded the award winning 'Gordon Bleu' CD. During this time Tim had the opportunity to play with many nationally acclaimed artists including Mose Allison, Ritchie Cole, Bud Shank, Herb Ellis, Julian Priester, John Handy, Ernestine Anderson and many others. In 1988 Tim won 2nd place in an international bass competition in Los Angeles and shortly thereafter substituted for John Clayton with 'Slide Hampton and the New Jazz Masters' in a concert in Sacramento. He toured Japan in 1993 with the Mel Brown Quintet with special guest artist Chuck Findley on trumpet; then in 1994 he moved to Madison Wisconsin where he served as Principal Bassist with the Wisconsin Chamber Orchestra and substituted on a regular basis with the Milwaukee Symphony Orchestra. Since returning to Portland in 2002 Tim plays regularly with the Oregon Symphony backing guest artist such as Dee Daniels, Byron Stripling and Herbie Hancock. Tim has also accompanied several guest artists including Wycliff Gordon, Antonio Hart, Matt Wilson, Ingrid Jensen and Wynton Marsalis during their tours of the Pacific Northwest.
Sophie Lippert is a classical pianist, piano teacher, and CEO of Connections Concert Series, praised for her sensitivity, dynamism, warmth, expressiveness, and evocative musical maturity. Notable 2019-2020 appearances include featured soloist roles with the Seattle Philharmonic and the Olympia Symphony, solo recitals across the Northwest and Southwest US, and a wildly popular performance at TEDxPortland.
Sophie has played as featured soloist with many orchestras, including performances of Gershwin's Rhapsody in Blue with the Seattle Philharmonic and the Seattle Symphony. Also an accomplished cellist, she was principal cellist in the Cascade Youth Symphony for three years.
Sophie received her degree in Classical Piano Performance with Jon Kimura Parker at the Shepherd School of Music at Rice University. She was sole proprietor of Vibrant Studios, an art, yoga, and wellness collective, from 2012-2018. Sophie currently divides her time between teaching piano lessons, performing shows, working as a copywriter and strategist, and facilitating community experiences of all stripes. She founded Connections Concerts in 2019.
Featured artist: Emily Kepulis.