Description
On Saturday November 3, 2018, Connection Coalition will be hosting our first ever

Yoga Mala & Awards Gala!

First up is our Yoga Mala from 10am - 1pm!


So what is a Yoga Mala?
A yoga mala is a masterclass of sorts. Imagine if a marathon and a yoga fest had a baby. Well that's the Yoga Mala. We'll gather 200+ yogis on the rooftop of the Westin Ft. Lauderdale Beach Resort to do 108 Sun Salutes. Yep, we're talking ocean breeze through your hair with an epic view of the Atlantic Ocean and Inter-coastal. Get your yoga challenge on, shop vendors, win raffle prizes and more - all while supporting CoCo's mission!
Teachers:
We're inviting over 10 celebrated teachers to guide this epic experience!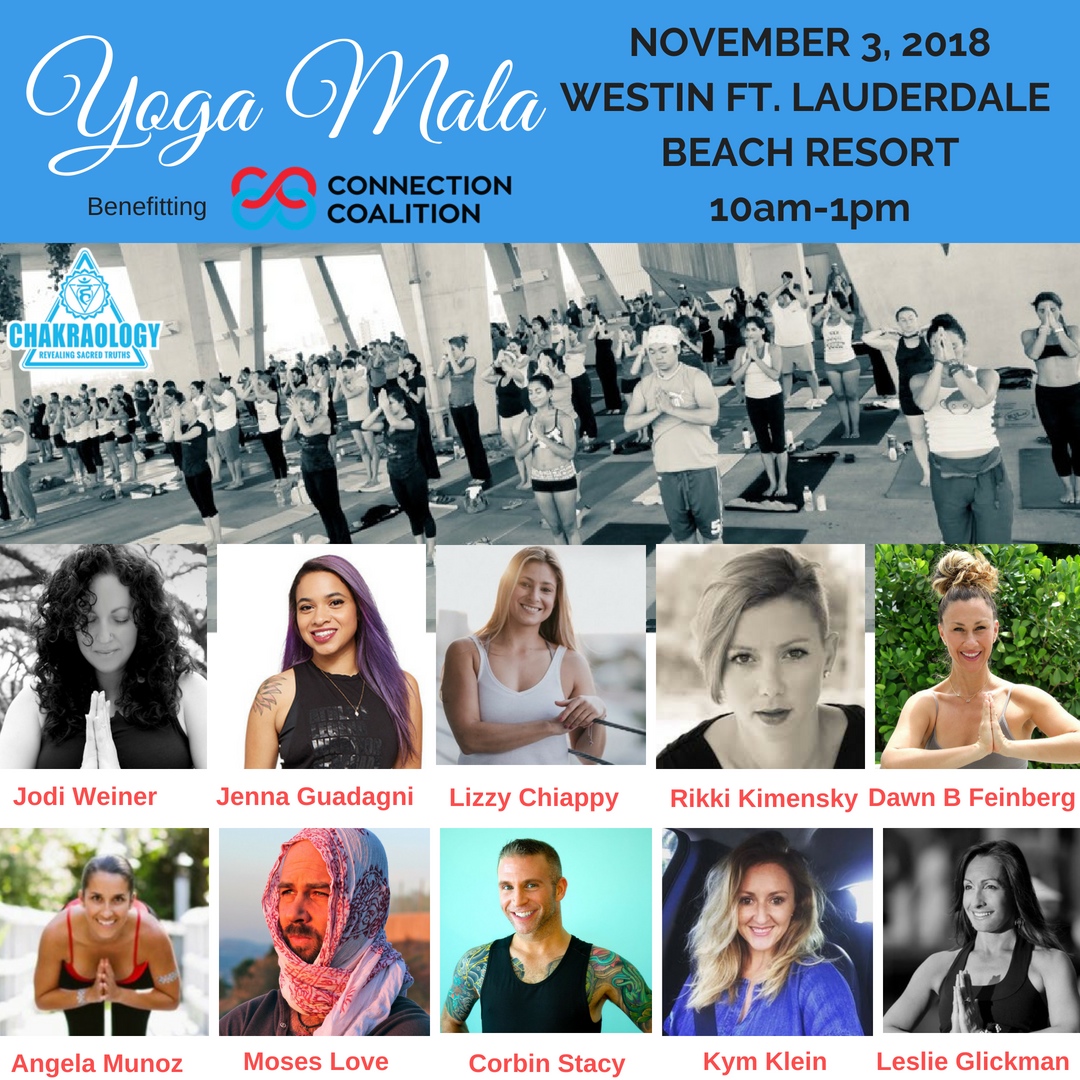 After the Yoga Mala, we'll celebrate and honor esteemed leaders with Connection Awards at our evening Gala from 6pm - 10pm!
All about the Gala:
The Awards Gala at Westin Ft. Lauderdale Beach Resort will be a different vibe, with the same intentions: deepening connection and funding CoCo's yoga programs throughout South Florida and beyond. This evening of dinner, dance & celebration will include a three course meal, special presentations and of course, we'll be honoring select folks from the South Florida community whom represent Connection. Connection Coalition is proud to honor businesses (and their leaders) whom we believe exemplify what true Connection looks like. These folks are innovators of awakening and their contribution to cultivate a more mindful society deserves acknowledgement and recognition.
This year's Connection Award Honorees include: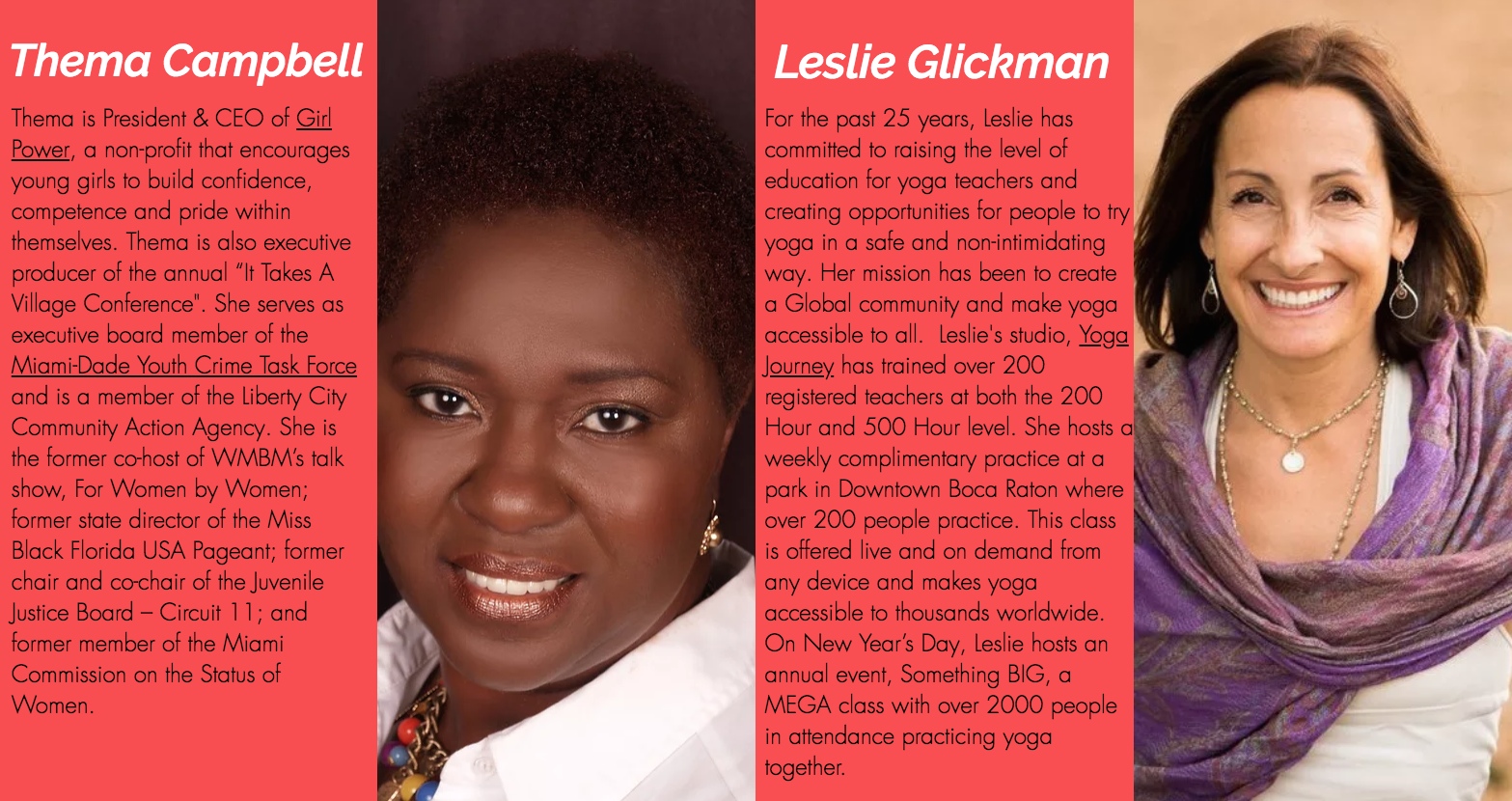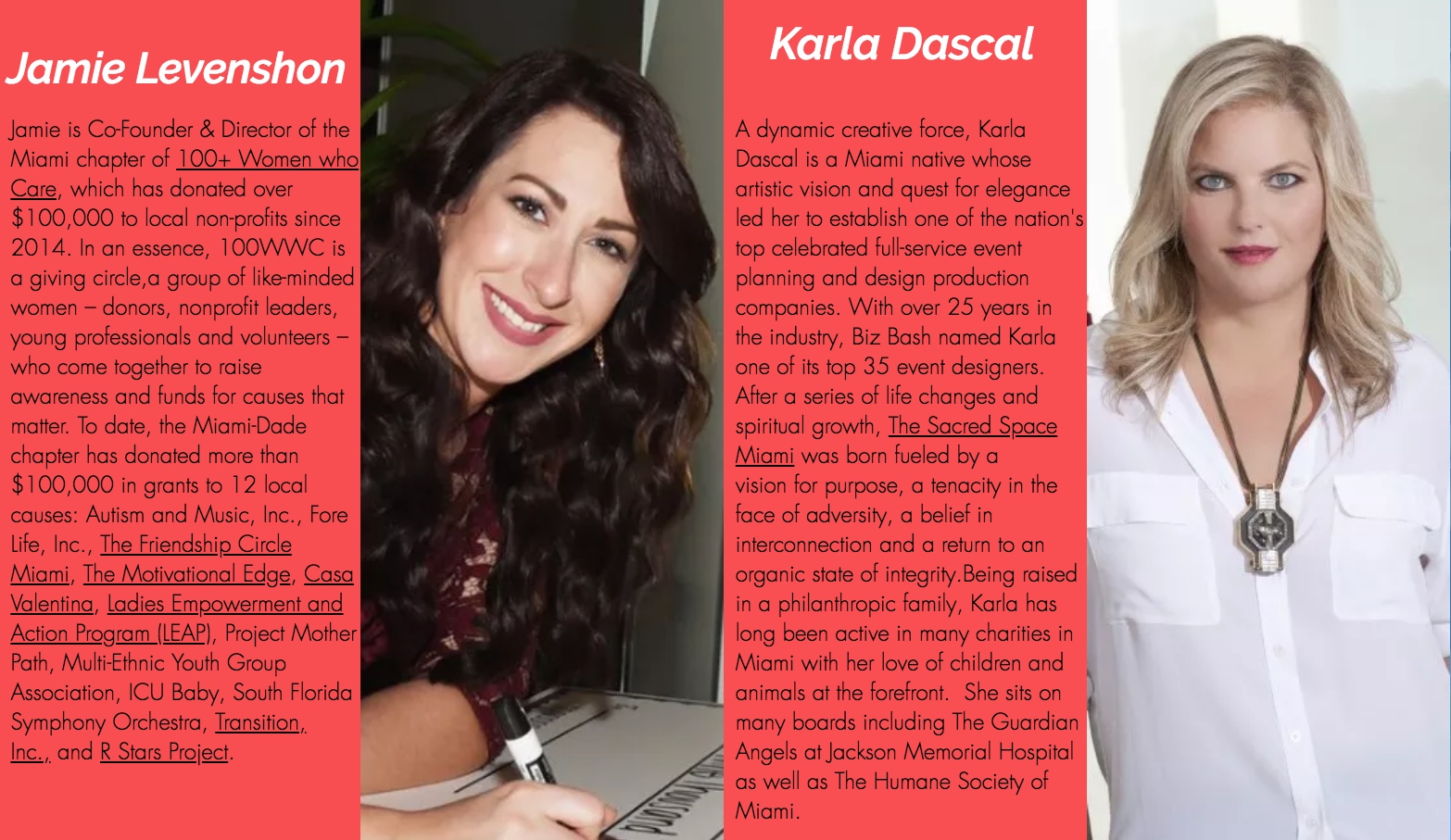 About Connection Coalition:

Connection Coalition (CoCo) is a national 501c3 non-profit organization based in South Florida that provides yoga programs in schools, shelters, jails, foster homes, rehabs and more. CoCo works in collaboration with nonprofit youth organizations to provide access to tools for resiliency with trauma informed practices that help calm the nervous system and allow better decision making with yoga, mindfulness and meditation. As of 2018, CoCo has connected with over 17,000 kids and trained more than 3,200 volunteer teachers across the US!
*This fundraising event is produced by Chakraology School of Yoga. Proceeds will benefit Connection Coalition's yoga outreach programs and Chakraology scholarships.
Location:
Westin Ft. Lauderdale Beach Resort - 321 N Fort Lauderdale Beach Blvd, Fort Lauderdale, FL 33304
Ticket Investment:
$25 Mala Only (10am-1pm)
$150 Gala Only (6-10pm)
$165 Mala & Gala
Want to Partner? ​ Download our Sponsor Kit