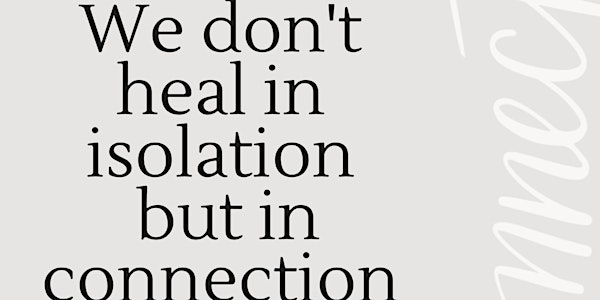 Connection Call
Thankful and Grateful for YOU! Without YOU my business would not exist, thrive or expand! As a client enjoy a free connection video/call!
About this event
If you're a previous client of mine, as a token of my appreciation, and starting this February, you can schedule a FREE- 20 min. call (or video) to chat, catch up, share a win or a ask a question.
As a mental health therapist, I offer free consultations to new clients, so I decided to also extend that to YOU, who deposited your trust in me.
Each call will last a max. of 20 minutes as I'll be scheduling 3 calls within the offered hour, to allow 3 souls to connect with me (individually).
If you'd love to connect, secure your ticket via this format. Then, text me to lock in your time, so I can schedule you on my calendar. On the day of our call I'll send you the link. If you were to need to cancel, let me know in advance so I can offer the space to someone else.
Available times (only on the 4th Wednesday of the Month)
12:00noon
12:20pm
12:40pm
Lunch breaks are easy and fun, so why not make it even better with a connection call!
Not a client, but curious?
Check out these offerings:
Wisdom Gatherings through Eventbrite, are a monthly gathering open to the community. This event presents topics for personal exploration. Intention is to share and expand our wisdom from past and present experences.
Individual Counseling
For info. visit www.morethantherapylmhc.com
Find me on IG @evolve_in