Description
 The inaugural 

Connect~Inspire~Go

conference is designed to provide women with a dynamic opportunity to

connect

with other local women, gain new-found

inspiration

for the season of life they are currently in and find help in designing the direction they want to 

go 

tomorrow.  Created for women by women attendees can expect a welcoming environment of local women entrepreneurs who are passionate about sharing what has worked and hasn't worked for them in areas such as; transitioning from employee to entrepreneur, time management strategies, overcoming obstacles, increasing innovation and productivity, uncovering worthiness, putting goals into action and much more! With two main stage speakers, two tracks of breakout sessions (6 total to choose from), networking time, a vendor alley and door prizes women can expect a fun filled afternoon learning and laughter while increasing their business network within the local community. We can't wait to see you there!

***Your ticket purchase includes entry to event, vendor alley, complimentary swag bag, snack/beverage during break, and choice of salad or sandwich with chips/drink/cookie after final Keynote (catering by Elizabeth's Moments of Joy)***
---
                                                       KEYNOTE:
             VANESSA SHAW; International Business and Success Coach

PRESENTING: BREAKING THROUGH YOUR UPPER LIMIT!
How to shatter your personal glass ceiling and take your life and business to the next level!
Have you ever had the sense that you're so close to success only to find yourself falling short of your goals, not seeing the results you really want to and falling back in the same old patterns that keep you stuck? 
Of course you have...
In Vanessa's content-packed session you'll discover...
- How to pinpoint and overcome exactly what's holding you back from reaching your next level of success
- Who you need to become in your business and how to exude empowered leadership that permits you to step confidently into your role as leader
- Why getting out of your comfort zone and doing what's uncomfortable is vital to your success
- The 3 keys to overcoming self-sabotage and achieving the results you desire
- A powerful tool to get into consistent action and make decisions that will bring you greater clarity, freedom, and results
- And much more...
Join Vanessa as she shares her insightful, strategic approach to building a business you love, enjoying a freedom-based lifestyle, and working from your personal vision to bring it to life and make a difference in the world. This session is guaranteed to leave you inspired and energized to break through your upper limit and create amazing new results in your life and business.
ABOUT VANESSA SHAW: Recognized as savvy and sophisticated yet widely respected for her business brilliance, Vanessa Shaw is an international Business and Success Coach, Wealth Mentor and Inspirational Speaker. Both lauded by clients and admired by peers, her mission and passion in life is teaching entrepreneurs and leaders how to step up, be bold and play bigger in their business and personal lives so that they can live the lifestyle they always desired.
You can learn more about Vanessa and her Boutique Business School at 
VanessaShaw.com. You can also connect with her on Facebook, LinkedIn, or follow her on Instagram or Twitter @vcshaw
---
                           MAIN STAGE SPEAKER ELIZABETH HAVLICEK;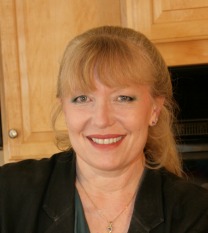 PRESENTING: The Joy of Being a Miracle
Almost everyone underestimates themselves and we tend to discount our own sense of Joy as being a critical currency in developing a successful life. There is an immense power that Joy brings to our lives and acknowledging we are a Miracle can unlock the doors that keep us from that Joy. Elizabeth will be kicking off this year's conference sharing on:
"Bravery" vs "Just not caring what other people think"

Maintaining your sense of Joy is critical to your overall success.

The importance of knowing that you are a Miracle....and so is everyone else.

Understanding the amount power you have and taking responsibility for that power.

Control is an Illusion - the ONLY thing you can control is yourself.

The problem with Logic.

How being selfish about our sense of Joy may be the only way we can TRULY serve others.
ABOUT ELIZABETH HALICEK: Elizabeth settled in the Valley of the Sun after years of traipsing around the country, moving every few years and traveling internationally. 
Although her original educational background was in Design, she became enamored with the world of Manufacturing and the application of Lean Principles and mistake-proofing of processes. She worked her way up the Corporate Ladder, becoming Director of Manufacturing, then Vice President with and International team in Aerospace, moving on to a Sr. VP position with an International Motorcycle Garment and Accessories Company and eventually becoming President of two Aerospace Companies here in the Valley. 
She left the Corporate World to launch Elizabeth's Moments of Joy, a baking company dedicated to Spreading Joy through award winning Baked Goods and Confections packaged into gifts of Gratitude, Recognition, and Celebration. The launch of the business coincided with major health issues and devastating personal issues that made it difficult to appear Joyful.
Being invited to do two TEDxTalks was a cathartic experience driving personal transforamtion that allowed her to break through personal barriers and finally experienceing the Joy she wanted to share. She loves inspiring others and helping them believe in their full potential!
You can learn more about Elizabeth and her baked goodies at ElizabethsJoy.com. You can also connect with her on Facebook, LinkedIn, or follow her on Pinterest or Twitter @Elizabethsjoy
---
                                       BREAK OUT SESSION PANEL
PRESENTING: Take This Job and Shove it- Transitioning From Employee To Entrepreneur
Recently laid off? Hit the glass ceiling in your current job? Thinking about owning your own business? Whether you are sick of your current job, have recently joined the ranks of the unemployed, or have just have a burning passion to do your own THING we've got the advice you want to know before taking the entrepreneurial plunge. We've gathered four local women with different experiences who took control of their future by making the transition from employee to entrepreneur. Topics covered by the panelists will include:
* Why they decided to become a business owner
* What was their biggest fear
* What has worked well and hasn't
* What they wished they knew then that they know now
* What has been their biggest struggle or obstacle
* What has been their biggest regret
(Have a question YOU want answered? Post it on our Facebook page!)
FEATURING:

ABOUT ANNE MCAULEY LOPEZ: Since being laid off from corporate America in 2010, Anne McAuley Lopez has pursued her dream of becoming a professional writer. She works with small to medium sized businesses developing relevant content that speaks to their target audience. In addition to being a blogger, she's a wife, stepmom, and dog lover. When she's not writing, she's watching romantic comedies, eating tacos, or walking her dog.
You can learn more about Anne and check out her writings at annemcauley.contently.com or reach out to her through her website at www.annemcauley.com. You can also connect with her on Facebook, LinkedIn, or follow her on Twitter @BloggingBadass.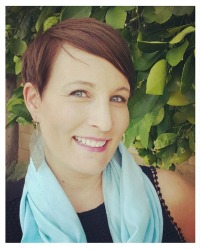 ABOUT KELSA DICKEY: Kelsa is the owner & financial coach behind Fiscal Fitness Phoenix, located in Mesa. Kelsa has been helping people to better manage their money for 13 years and has helped thousands of individuals, couples & entrepreneurs.  Fiscal Fitness Phoenix has a mission to "Take the Stress Out of Money".
It started when she was a middle-schooler when she witnessed her mom filing bankruptcy. She learned at a young age that money impacts our lives, sometimes in a good way and sometimes not in a good way.
When she was a senior in high school a college recruiter came to her high school and asked, "What do you want to do when you're older?" She replied, "I want to help people with their money."
She went on to earn a bachelor's degree in Finance & a Master's in Business Administration. In the last 6 months of 2014 her clients paid off an astounding $464,247.93 worth of debt while saving a whopping $486,386.46! She is the valley's only personal trainer for your money.
Fiscal Fitness Phoenix offers one-on-one budget coaching for individuals and small businesses, workshops on all money related topics, Daily Money Management (personal bill paying) and a corporate financial wellness program. 
You can learn more about Kelsa and her coaching programs at FiscalFitnessPHX.com. You can also connect with her on Facebook, LinkedIn, or follow her on Twitter @IamFiscallyFit.

ABOUT LEAH GUMM: Leah is the Owner/Agent of the Leah Gumm Agency - American Family Insurance in South Gilbert. Born and raised in Southern California, she and her family relocated to Gilbert 5 years ago after visiting friends and falling in love with the open space and abundant opportunities. Leah has a well-rounded background including the printing industry, the legal field and funeral and cemetery planning where she was in key roles and management for over 20 years. Being new to the East Valley, she embraced referral groups, volunteered with service organizations like Kiwanis, and joined local chambers of commerce to begin building a network of power partners. She also (reluctantly) joined the Facebook revolution and learned to use social media to showcase her business activities and community involvement.
Her true passion is to help others whether that is through financial protection with insurance or lending a non-biased ear and offering common sense solutions for business and family issues. She is known to clients and colleagues alike as a trusted advisor and friend and has mastered the art of mixing business and pleasure. After 5 years in the "end of life" industry, she appreciates life more than most and strives to live her life to the fullest and also make a positive impact in the lives of others along the way.
She is married to Tony, her high school sweetheart, and they have three daughters and two English Labs.
You can learn more about Leah on her website at LeahGummInsurance.com. You can also connect with her on Facebook, LinkedIn, or follow her on Twitter @GoWithGumm
                                               FACILITATED BY: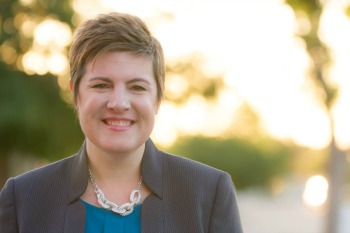 ABOUT SHANNA TINGOM: Shanna is an independent financial professional and co-founder of Heritage Financial Strategies. Her specialty is working with female entrepreneurs, business leaders, and individuals experiencing life transitions.
A veteran of the financial services industry, Shanna has built a career out of helping others take charge of their financial future. She's more likely to draw pictures and use props to counsel clients rather than use traditional methods involving price-to-earnings ratios and mountain charts.
Shanna considers herself a life-long learner and keeps apprised of changes in the industry. She earned a bachelor's degree in business from William Penn University and a master's degree in organizational management from the University of Phoenix. Shanna holds FINRA Series 7 and 66 licenses and the Accredited Asset Management Specialist℠designation.
Shanna keeps active as a member of the Gilbert Small Business Alliance and Gilbert Chamber of Commerce. She also enjoys traveling with her husband, Eric, and spending time with her two Cavalier King Charles Spaniels, Oliver and Princess.
You can learn more about Shanna on her website at HeritageFinancialAZ.com. You can also connect with her on Facebook, LinkedIn, or follow her on Twitter @stingom
---
                                      BREAK OUT SESSION SPEAKER
Lauren Holder; Success Coach, Author, founder Focus Now Coaching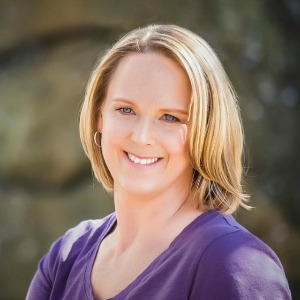 PRESENTING: Kick Your Obstacles to the Curb!
Have you ever become stressed and overwhelmed when confronted with obstacles, problems and challenges? Ever notice how urgent everything suddenly seems? You have to address the situation yet you feel stuck and unsure how to proceed. The obstacle becomes the focus of your time and energy, and productivity slows down or might even stop. If you are anything like me, the voice in your head can get really nasty and make you doubt just about everything.
Not anymore!
No matter what life throws your way, no matter how bad things seem, there are steps you can take to tackle your obstacles head on and win! In this strategy rich session you will learn:
* The three types of obstacles you face
* A process to help you identify the underlying issue, gain perspective and take control
* Activities to help overcome any obstacle
* How to minimize stress and stay motivated during these challenging times
If Murphy was right that anything that can go wrong, will go wrong, at the worst possible time, all at once, when you least expect it, wouldn't you like to know what to do about it?
Join me and let's kick our obstacles to the curb.
ABOUT LAUREN HOLDER: In 2004 Lauren experienced a life changing event. She was forced to believe and trust in areas she hadn't before. Lauren experienced what the power of thought, commitment and perseverance can do. Almost dying, and being full of regrets, taught her to live life authentically and intentionally. She has learned how to implement positive change any time she wants and shows others how to as well. She received her coaching certification in 2010 and in 2014 became a certified practitioner of Neuro Linguistics Programming.
Through personal and group coaching, facilitating workshops, and public speaking Lauren inspires and teaches people to harness their personal power to build booming businesses and create lives they love. Her mission is to change lives one conversation at a time. She values freedom, family, authenticity, integrity and commitment above all and can be found attending leadership and personal growth events all over the country.
On a personal note, Lauren loves to travel with her husband Jeremy and son Noah. She digs working out, reading and practicing gratitude daily. You can learn more about Lauren and her services at LaurenHolder.com. You can connect with Lauren on Facebook or LinkedIn.
---
                                      BREAK OUT SESSION SPEAKER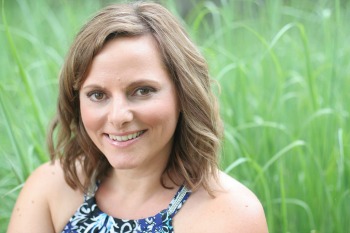 PRESENTING: Stop the Hustle:  The REAL secret to creating balance, value and success
·         Are you stuck in the constant hustle to feel good about yourself, your career/business and your life?
·

         

Do you tell yourself "I'll be happier when…..I lose 10 pounds, make more money or get 10 more clients…."
·

         

Do you often compare your career, parenting, business or other aspects of your life to others?
·

         

Do you have a great business that is doing well but you are not quite experiencing the consistency that you want in terms of income and results?
·

         

Do you struggle to balance work and family responsibilities?
·

         

Maybe you feel stuck, exhausted and overwhelmed and don't know what to do next?
·

         

Maybe you simply always try to do more and be more - working harder and longer, sometimes at the expense of your most important relationships with your spouse and kids.
In a world where many women feel like we are 'never enough', 'there's never enough time', and 'I didn't get enough done', we hustle to do more and be more. But does this constant hustle get in the way of us creating success and truly living the life we want?
Join Kate for this though provoking session where you will discover the REAL secret to creating balance, value and success in all areas of your life. Leave with more courage to just be yourself. Take home practical tools to use on a daily basis that will transform the way you live, love, parent and lead.
ABOUT KATE NETHERCOTT WILSON: Kate is a Conscious Business Consultant, and a Mentor and Coach for Business Owners and Entrepreneurs. She specializes in supporting people to remove anxiety, stress and overwhelm fast so they can live fulfilling and meaningful lives. She helps people to get more aligned with their unique gifts and talents; to trust their intuition and decision-making; to create connected and empowered relationships with themselves and others; and to be integrated leaders in all parts life.
Her goal is to support women to grow and succeed each day and truly realize their full potential! Her approach draws on personal experience, Master's degree education, comprehensive and rich training and significant work experience as a social development specialist, coach, mentor and trainer working with business owners, government organizations, communities and families in Australia, the US, Asia and the Pacific for the last 15 years.
Kate loves sharing her experience with others. She is a regular speaker at women's groups around the valley and has presented at international women's conferences and women's events across Asia and the Pacific. To learn more about Kate and her work visit Kamajitree.com or connect with her on Facebook.
---
                                        BREAK OUT SESSION SPEAKER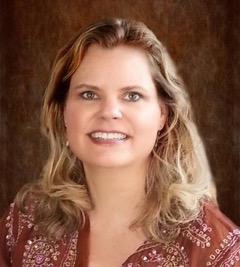 PRESENTING: A-HA! The 4 Steps to Greater Innovation and Productivity
Do you feel that you could think more clearly or creatively to come up with innovative strategies?Does it feel like the different parts of your brain don't always work together as seamlessly as they could?Does it feel like you're fighting yourself sometimes? Would you like to come up with better ideas and get more enjoyment out your work?
This workshop will put it all into perspective for you and teach you how to outsmart your brain to work as a well-oiled machine by boosting your ability to think creatively and problem solve. Dramatically increase your productivity while getting more enjoyment and fulfillment from your work and more time for the things you love.
ABOUT AMY ROSNER: Amy holds a Ph.D. in Experimental Psychology and spent 15 years teaching college Psychology classes and doing brain research, specializing in the neuroscience of visual attention and memory and developing unique classes in the psychology of art and creativity. She has published research in the peer-reviewed journals Behavioural Brain Research, Perception and Psychophysics, and Psychopharmacology and Experimental Therapeutics. 
She lives with the love of her life and two crazy, wonderful dogs near Phoenix, where she was born and raised. You can learn more about Amy at AmyRosner.com or connect with her on Facebook or LinkedIn, or follow her on Twitter @amyrosner.

---
                                        BREAK OUT SESSION SPEAKER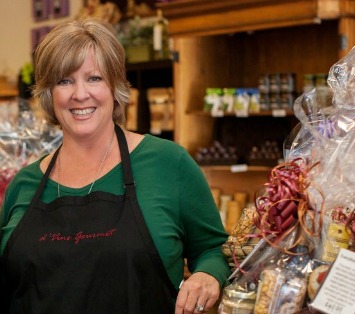 PRESENTING: The Business of Relationships
We all know the importance of relationships in business; how you build and utilize those relationships is a critical part to growing your business or personal goals. In this upbeat, interactive class, we'll discuss the three Relationship 'types' you want your business to have, how to find them quickly, nurture them authentically and most importantly, how to tell if they are truly impacting your bottom line in a positive way (and what to do if they are not!)
ABOUT DENISE McCREERY: Denise is a small business owner who credits her colorful and diverse background and the people she's met on her journey for the success of her business and personal life today. Joining an international music group right out of high school, Denise spent several years traveling the globe, singing, dancing and studying, while never quite settling on one path to follow. Landing in southern California in the 80's, Denise worked for such big companies as Euro-Disney, Pepsi Cola and Ernst & Young; after deciding corporate life was not for her, Denise moved to Tucson, met her husband and created d'Vine Gourmet, a fine food, wine and gift basket business. After thirteen years of growth, challenges, highs and lows, Denise knows what it takes to balance family, life and business and while keeping it all moving forward in a positive manner. It's all about light, laughter and having a plan.
Denise and her company have been honored with recognition and awards within the business community, most recently as "Micro-Business of the Year, 2015" by the Chandler Chamber of Commerce where she currently serves as founder/past chair of the Chandler Chamber Women in Business program.
You can learn more about Denise and her giftable goodies at dvinegourmet.com or connect with her on Facebook, at d'Vine Gourmet.
---
                                         BREAK OUT SESSION SPEAKER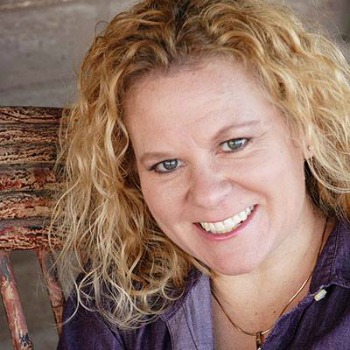 PRESENTING: Throwing Temper Tantrums: Why and How to Say "No" 

Have you ever wanted to say no to yet another project, task or commitment but were afraid of what someone might think of you? Are you grasping for breathe and constantly overwhelmed? Do you struggle to find enough time to take care of you AND to do the things that matter most? 
Then you won't want to miss THIS break out session where Nicole will help you discover:
Why women struggle to say no.

How saying no impacts our own emotions as well as the emotions of others.

What are the true costs of saying yes and to saying no.

How to set boundaries so that saying no is easy and effortless.

Go to scripts that make you look better for saying no.
THIS is the year of the NO! Will you embrace it gracefully?
ABOUT NICOLE BANDES: Known as "THE Productivity Expert",  Nicole Bandes is intensely committed to showing overwhelmed business leaders and entrepreneurs how to harness the power of time. Nicole has spent more than 25 years studying and researching productivity and time management with Stephen Covey, Brian Tracy, David Allen, Charles Duhigg and many more. With this knowledge and over 20 years of business and entrepreneurial experience, Nicole has discovered the secret to why most small business owners struggle with productivity programs and what keeps us stuck in the same bad time management habits.
Having successfully helped hundreds of business leaders stop feeling overwhelmed and out of control so that they have time to achieve that "one more thing" that will make all the difference, Nicole's clients often tell her that she has the magical ability to create time where it didn't exist before.
You can learn more about Nicole and her one-on-one Conquer the Clock Sessions at TheProductivity.Expert or connect with her on Facebook, LinkedIn, or follow her on Twitter @NicoleBandes
---
                                            BROUGHT TO YOU BY:


---
                                         Thank You To Our Sponsors: