Want to explain your expertise to the world? Join Ben Young Landis for an interactive workshop on the craft of communicating science!
About this event
As scientists and technical experts, we sometimes get stuck explaining the finer details of our research or profession — which is not the best way to open a casual conversation or to brief important decisionmakers and stakeholders. So, how can we best frame our message and explain the relevance of our good work?
Designed for students and professionals in government, academia, and industry who need a scicomm primer or refresher, this workshop focuses on the art of connecting one-on-one with your audience. Through understanding our audience's culture and context, we'll find ways to communicate the big-picture implications of your work in a relaxed, relatable manner.
Using our Connecting with Your Audience Worksheet, you'll get the chance to refine your talking points into clear, concise briefings tailored for specific audiences — from journalists to policymakers to industry investors.
When you successfully connect with your audience, you can help inform their decisions, inspire their curiosity, and broaden their understanding of the natural world around them. Begin exploring your scicomm practice today — and help amplify the reach of your expertise tomorrow!
Seating is limited — our workshops focus on a small-group learning environment. Reserve your spot early!
Perfect practice for preparing for public talks or networking events.
Tweet this event link with the hashtag #CWYAscicomm and @cr8xt to receive a discount code to this workshop.
This workshop has been offered at conferences such as the Sigma Xi Annual Meeting, SETAC North America Annual Meeting, and the NorCal SETAC Annual Meeting, and taught to programs such as the Delta Science Fellows, CCST Science & Technology Policy Fellows, UC Davis FUTURE, and UC Santa Cruz Coastal Science & Policy. Past participants include research faculty, graduate students, postdocs, federal and state agency staff, development officers, PIOs, and industry professionals.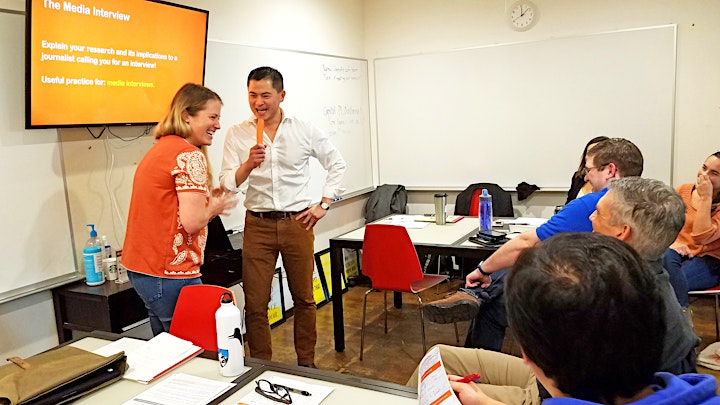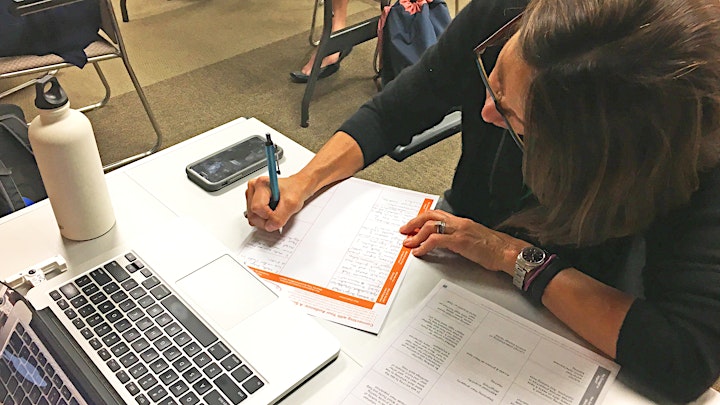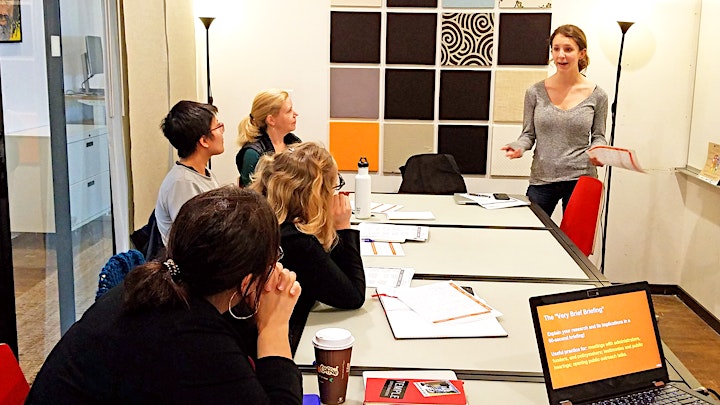 Organizer of Connecting with Your Audience: A SciComm Workshop with Ben Young Landis
Ben Young Landis (@younglandis) is a writer, creative consultant, and trainer. He has led scicomm workshops for researchers and students with UC Davis, UC Santa Cruz, Duke University, SETAC North America, and Sigma Xi: The Scientific Research Honor Society, and his work has served institutions such as CCST, USGS, the World Conference of Science Journalists, and the Burroughs Wellcome Fund.
Ben is a graduate of the AAAS Mass Media Fellowship Program, and he is the founder of the Capital Science Communicators (CapSciComm) professional network in the Sacramento region.