Description

We believe the big opportunity for impact in tech lies in connecting the Global South; the nations of Latin America, Africa, Middle East and Southeast Asia. These regions account for 5.6 billion people, 80% of the total world population of 7 billion. There is incredible opportunity to innovate and build as these communities shift from the Industrial Revolution to the Internet Revolution.
The goal of the Global South Tech Meetup is to connect these emerging tech ecosystems with the European/US ecosystems and vice versa. The Global South has an existing community of 22,000 in the USA with ongoing events in New York City, San Francisco and Miami.
For our first London Global South Tech Meetup, we'll be discussing the challenges and opportunities in global emerging markets.
PANELISTS: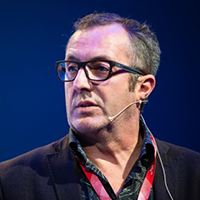 Monty Munford (The Economist, Wired, Telegraph Tech Writer) - Monty has 15 years' experience in the mobile, digital and technology sectors. He has a particular interest in emerging economies and how technology is accelerating their development. He writes for The Economist, Forbes, MIT Tech Review, Mashable, TechCrunch and Wired UK, and he has a weekly column for UK broadsheet The Telegraph. I speak on the BBC World Service and am a sought-after speaker around the world
Carlos Eduardo Espinal (Seedcamp Partner) - Carlos lead the experience from initial investment to Seedcamp Academy and beyond.As Partner at Seedcamd. Carlos also led the creation of the Seedsummit.org free legal reference docs initiative across Europe. Addicionally he has led the investment in 200+ companies including: Transferwise, Farmeron, Property Partner, Grabcad, Profitero, Stamplay, EDITD, Basekit, Traity, Saberr, Try.com, BorrowMyDoggy, and more. Prior to SeedCamo Carlos was a venture capitalist at Doughty Hanson Technology Ventures, and he has also helped organize and lead investment meetups all over Europe as part of Seedcamp events and also in Hong Kong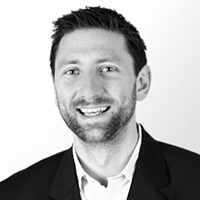 Andrew Fassnidge (Director AppsAfrica) - Apps Africa is a pan-African mobile news and advisory service. Appsafrica provide strategic, tactical and operational advisory services for mobile and tech ventures planning to launch or expand in Sub-Saharan Africa. Andrew is passionate about Africa with extensive experience in mobile software, mobile money, mobile insurance and VAS services across Africa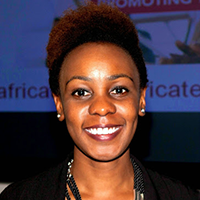 Eunice Baguma Ball (Founder Africa Technology Business Network) - Eunice is a former start-up founder and technology enthusiast with over 10 years' experience in the mobile and digital space in Africa. She is the founder of the Africa Technology Business Network, a London-based community that is aimed at creating a bridge between the UK and Africa tech ecosystems. She has been featured as a TEDx speaker and is passionate about the role of technology in accelerating development in Africa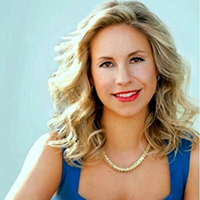 Hilal Koc. (LinkedIn EMEA Partnerships) - Hilal has advised companies in the US, Europe, Russia and India, and now part of the LinkedIn team focusing on scaling the growth of content, ads & ad tech partnerships across Europe, the Middle East & Africa. She is also a Techstars mentor, and Keiretsum Forum Startup Advisor and Angel Investor. Hilal is a San Francisco native, London transplant by way of Istanbul, Buenos Aires & NYC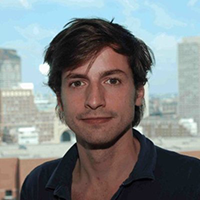 Jose del Cabo (Cofounder Olapic/NYC/Argentina) - Jose is co-founder of Olapic. Olapic unlocks the power of consumer content to create engaging and authentic brand experiences. By collecting photos and videos from social media sites including Instagram, Twitter and Vine. Currently, Olapic works with more than 300 of the world's most iconic brands including Anthropologie, Christian Louboutin, Desigual, Coach, L'Oreal, Karen Millen, Tag Heuer, and West Elm. Olapic has offices in London, NYC and Argentina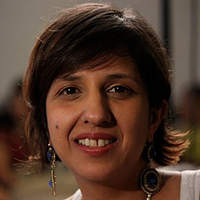 Kavita Kapoor (Digital Director for Asia) - Kavita is a software designer and digital media obsessive. Kavita created her first commercial software at 16. A Bollywood films management system. Kavita is currently the CEO What'sMySize. Prior to that Kavita was iris Worldwide's Regional Digital Director for Asia living in Delhi, India. She helps companies in the UK expand in India and Indian companies go global
Agenda
6:30pm Drinks & Food
7:00pm Panel Session Starts
HOST: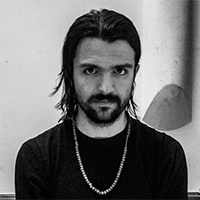 Adrian Avendano. Is the founder of the Global South Tech Meetup in NYC, SF and Miami and CEO of LanguageHunt. Adrian was born in Mexico City, raised in New York City, and has lived in Chile, Ireland, Germany, Netherlands, Denmark, UK, and San Francisco. His obsession is connecting people and ideas. He started his fist company in Ireland in 2008. Since then he has been starting tech companies that connect people. Yahoo bio press http://yhoo.it/1kx3yqc
Sponsors & Supporters:

eMerge Americas Aims to serve as the preeminent innovative thought exchange and to transform Miami into the technological hub of the Americas. By connecting global industry leaders and investors with Latin America's top business executives, IT decision-makers, and innovative entrepreneurs, new partnerships will be forged that will spur visionary innovation and technological advancements in the Americas for the betterment of business and society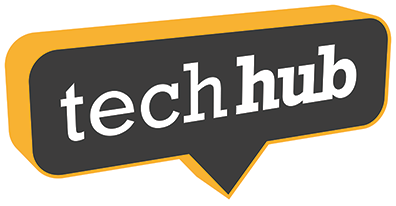 TechHub is the global community for technology entrepreneurs and startups. We work with over 700 companies around the world to help them scale.

Techfugees is a social enterprise coordinating the international tech industry's response to the needs of Refugees.
Techfugees organises conferences, workshops, hackathons and meetups in around the world in an effort to generate tech solutions that can help refugees. It also curates and promotes the best projects it finds for implementation in the field.