Connecting UK - China with WeWork

Thursday, September 22, 2016 from 8:30 AM to 11:00 AM (CEST)
Event Details

Bridge the GAP
Connecting London to Shanghai
 Location
WeWork London ALDGATE TOWER : Aldgate Tower, 2 Leman Street, E1 8FA
WeWork Shanghai YANPING ROAD: 135 Yanping Road, 135 Yanping Road Jing'an District Shanghai 31 200042
Timetable 
8:30 (CHINA: 15:30 )Welcome and registration
9:00 (CHINA: 16:00)Introduction to the event [uk-shanghai] - Sentio Consulting
9:10 (CHINA: 16:10)Brief introduction participants. (30sec per company)
9:20(CHINA: 16:20) Legal aspects and structure in the UK - Joelson Law firm
9:40 (CHINA: 16:40)Legal aspects and structure in China with general rules - Watson & Band
10:00 (CHINA: 17:00)Accounting aspect in UK - Accountrust
10:20 (CHINA: 17:20)Accounting aspects in China - Boardroom smart business solution
10:40(CHINA: 17:40) Q&A
---
 We will provide information regarding company setup and acquisition in the UK or Chinese market. We will also provide information regarding the tax system in the UK or China.
SPEAKERS COMPANY INTRODUCTION

Joelson helps corporate and senior executives from its offices in central London at 30 Portland Place (where its offices were designed by Robert Adam in the early 1770s as part of a "street of palaces") and in the City.
Joelson is proud that a good proportion of the firm's 14 partners either undertook their legal training with the firm or worked for the firm and later returned to become partners.
Many of our lawyers and support staff have worked for the firm for many years. This degree of retention and loyalty engenders a level of continuity and a family atmosphere which assists us in providing an effective but friendly service which helps us to develop long term relationships with our clients.
-Joelson律师事务所致力于帮助企业与公司高管实现他们的目标。他们致力于发展与中国的关系,擅长协助中国公司与个人在英国的企业经营与住宅和商业物业买卖。
Joelson的办公室分别位于伦敦金融城与伦敦市中心的30 Portland Place。大部分律师与助理都在本所工作了多年。我们的劳动人事法务部能为客户提供移民事务方面的服务。本所也和一些会计事务所和企业财务顾问有紧密地联系。在协助中国企业在英国建立公司及发展方面有着极其丰富的经验。
---

Watson & Band is a leading full-service law firm with headquarter in Shanghai and 4 branches in Beijing, Hong Kong, Harbin and Wuxi in China. Founded in 1995, Watson & Band has represented the best interests of our clients by providing services covering a broad spectrum of industries and diverse legal practice areas. It has a long history of having successfully handled sophisticated projects and developed over 220 highly qualified professionals with diverse expertise. Watson & Band provides legal services in Intellectual Property Right, Corporate Affairs & Investment, Contract, Compliance, Labor, Foreign Trade, Litigation &Arbitration, etc. With the commitment to best protect the interests of our clients, Watson & Band has established a reputation for its high-quality and having the highest standards of service and ethics.
-华诚律师事务所成立于1995年,是中国最早的合伙制律师事务所之一。总部位于上海,在北京、无锡、哈尔滨、香港等地设有分所, 目前共有超过220名员工。经过多年的发展,华诚已逐渐成为一家以公司、商务、知识产权、投资、税务、破产、劳动、合规、诉讼、仲裁等业务为特色的综合性律师事务所,其服务品质与服务效率在国内外享有良好声誉。
---


AccounTrust is a UK chartered accountancy practice, which provides a wide range of accounting, taxation, compliance and business advisory services to UK and overseas clients.
From start-up through to business development and reorganisations, AccounTrust provides comprehensive technical, administrative and support services aimed at fulfilling the ever-changing needs of its clients, ensuring compliance with applicable statutory regulations. 
Having developed strong professional relationships with the T&F Groupand an international network of selected advisers over the years, AccounTrust is able to offer integrated and multidisciplinary solutions and allow its clients to have in AccounTrust a single point of contact.
-AccounTrust是一家英国特许会计师事务所,为英国与海外客户提供一系列服务支持,包括会计、税务、合规与企业战略咨询业务。从公司创业到业务拓展与重组,AccounTrust在每一步都能提供全面的技术、管理与业务支持,以满足客户不断变化的需求,确保企业合规经营。
---

To support companies with such growth initiatives, Boardroom is able to assist you and your company by providing our suite of smart business solutions so that you can focus on your primary business. Our solutions include market entry advisory, corporate compliance consultancy, cross-border transaction taxation advisory, accounting and payroll outsourcing, and internal audit & enterprise risk management services, etc
Boardroom China Desk is staffed by both Singapore and China-trained professionals who are effectively bilingual and well-versed with local regulations as well as international financial reporting developments.
-Boardroom提供智能化企业解决方案,为了支持有着高增长目标的企业,让企业专注于核心业务的发展,助力您和您的公司实现目标。我们的解决方案包括市场进入咨询、企业合规咨询、跨境投资交易税务咨询、会计、薪酬外包服务、内部审计、企业风险管理业务等。Boardroom中国业务部由在新加坡与中国培训过的专业人士组成,他们精通中英双语,熟知地方法规以及国际财务报告准则。
---


 In collaboration with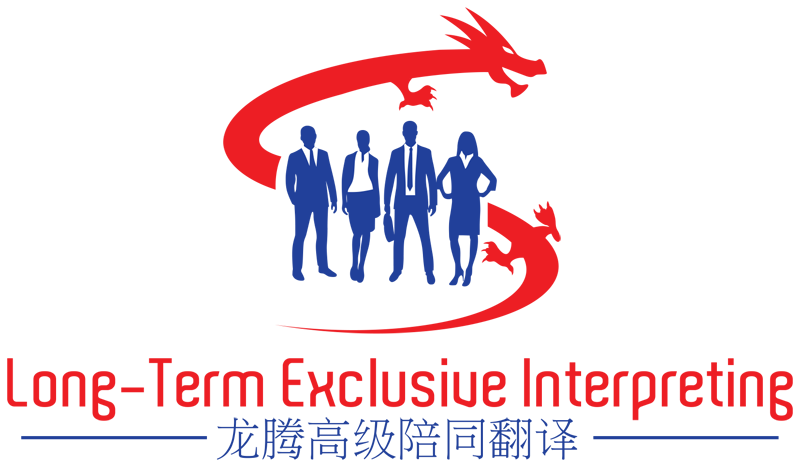 When & Where

Aldgate Tower
2 Leman Street
E1 8FA London
United Kingdom


Thursday, September 22, 2016 from 8:30 AM to 11:00 AM (CEST)
Add to my calendar
Organizer
Italian and Chinese Business Club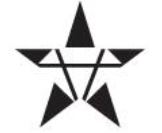 Italian Chinese Business Club
Italian Chinese Business Club is a networking platform for Italian and Chinese professionals in London, who are eager to meet their peers to enhance collaborations, continue professional development and lifelong learning trends. Through a platform of social events, our aim is to create effective and stimulating opportunities for all Italian and Chinese professionals, entrepreneurs and researchers, who wish to expand their knowledge and to succeed in their careers.
Our mission:
To assist and support Italian or Chinese professionals and companies interested on develop projects in Italy, United Kingdom or China.
https://www.italianchineseclub.com/home
Connecting UK - China with WeWork