Description
JOIN USfor an evening of presentations and discussions about local initiatives that connect the Bay Area to Japan through organizations inspired by Japanese business, government and culture. This event will educate you on several aspects of foreign business expansion in Japan with a concerted focus on growth opportunities for technology companies seeking to do business with Japanese corporations.
When: Thursday, July 12th, 2018 @ 5:30 PM
Where: Google Launchpad. 543 Howard Street, San Francisco, CA

Agenda:
5:30 - 6:30 pm Registration and Networking
6:30 - 6:45 pm Brandon Hill, "How to design a Japan-centric User Experience"
6:45 - 7:00 pm Alan Mockridge, "Unlocking your potential in Japan"
7:00 - 7:15 pm Talia Baruch, "Product strategy for Japan market-fit—integrating the cultural and regional factors"
7:15 - 7:30 pm Yoshi Komada, "Key factors in Japan market entry"

7:30 - 8:30 pm Networking
Food and non-alcoholic beverages will be provided

This event is most apt for startup founders, international business professionals, technologists, and Japan enthusiasts.
Speakers: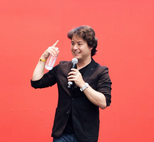 Brandon K. Hill is Founder and CEO of San Francisco based Innovation Design Agency, btrax, Inc. btrax specializes in UX Design, Service Design, and Innovation Workshops. With strong connections in both Silicon Valley and the Japanese startup community, he is the founder of JapanNight and has spoken at 500 Startups Japan Day, UC Berkeley Haas School's Asian Business Conference, GMIC, Tech in Asia, Social Media Week Tokyo, ad:tech. A visible presence in the design and business community, he has also served as a design mentor at Startup Weekend. Graduate of SF State University, Industrial Design major. Brandon's presentation will be on how to design a Japan-centric User Experience.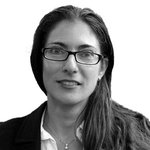 Talia Baruch is a Product & Global Strategy Executive. She lead International expansion at LinkedIn and SurveyMonkey, factoring in the cultural and regional considerations for growth, and is an Advisor at Google's Accelerator, mentoring startups in go to market strategy. As an independent consultant, Talia helps companies scale global growth and optimize adoption in target markets. She teaches Global MBA and Digital Marketing at SF State University and Middlebury Institute of International Studies. Talia is the Founder/CEO of Yewser.net and Co-Founder of GlobalSaké. In this event, she will share insights on building a product strategy for Japan market-fit.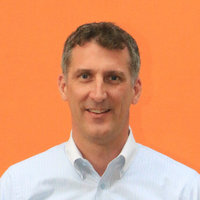 Alan Mockridge is the President of the US arm of Intralink – the international business development consultancy with a deep specialism in East Asia. He focuses on supporting North American firms from a wide range of high-growth sectors which are looking to enter or expand in China, Japan, Korea or Taiwan. They assess your market opportunities, develop sales, create the right partnerships and help you establish and grow your own operations. He has spent a total of fifteen years in Japan, eight with Intralink in Tokyo before relocating to the US to set up Intralink's North American headquarters. Before Intralink, He worked in a Japanese engineering company on global automotive projects. He studied international business and speak Japanese, French and German.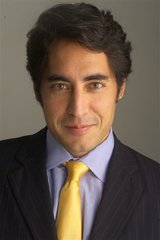 Yoshi Komada is a Product Manager at LinkedIn focusing on growing the platform in the Japanese market. He has deep experience in consumer internet across multiple markets and previously worked in new product development in the Tokyo office of DeNA, a Japanese mobile company. In his presentation he will be discussing key factors in new market entry, importance of trust/credibility in Japan, and understanding your customer & market on a granular level as foundation for building product strategy roadmap.
Sponsors: