Connecting Islands: A Networking and Personal Branding Symposium
About this Event
What is the Fierce Urgency of Now (F.U.N.) Festival?
A five-day series of events hosted by local businesses and organizations geared at highlighting the experiences, challenges, and opportunities for young professionals of color in our city with the ultimate goal of creating community.
With more than 30 events scheduled, you can plan to learn, connect, and have fun all week long, while also lending your voice to change. Join us September 4-8 to help make Boston more inclusive for all.
Who is KPA?
Kriola's Professional Association (KPA) was officially launched in February of 2019, to create the first professional association for Cape Verdean women to connect with other women of color, to help one another reach their full potentials.
KPA is a non-profit association whose mission is to bring together Cape Verdean women of diverse occupations and to provide opportunities for them to help themselves and others grow professionally and personally through networking, leadership, and education.
Connect with us!
Website: www.kriolaspa.org
Facebook: Kriola's Professional Association
Instagram: @kriolaspa
Why are we involved in F.U.N.?
With half of the workforce in Boston being classified as millennials, and nearly half of millennials in Greater Boston being people of color, we know that the business community must play a key role in improving the city's image and increasing access and opportunities to attract and retain talent. Retention of young people of color is of critical importance to our future as a region.
Event Description:
KPA is hosting "Connecting Islands: A Networking and Personal Branding Symposium," as part of the City Awake Festival: Energizing Millennials of Color to Unlock Boston's Promise. Through fun and engaging activities, KPA is offering self-improvement opportunities that can supplement professional development and personal growth.
We are highlighting two keynote speakers, who both aspire to educate, influence, and inspire others through their networking and personal branding experiences. Additionally, workshops, profile head-shots area, and a range of expert guidance and advice regarding professionalism, including resume and interviewing tips, will be available. You will also have the opportunity to experience a little taste of the Cape Verdean culture.
Our anticipated program/agenda for our event:
11a-12p | Check-in Guests/Small Moments*
12p-12:15p | Introduction of Event
12:15p-12:30p | Bidemi Palmer
12:30p-1p | Small Moments*
1p-3p | Workshops Breakout
3p-3:30p | Network/Small Moments*
3:30p-3:45p | DR. TERZA A. SILVA LIMA-NEVES
3:45p-4p | A Word from KPA Leadership Team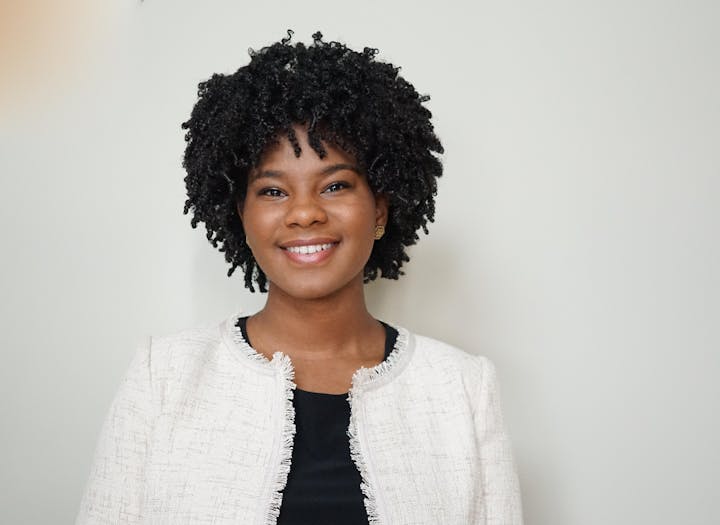 Keynote Speakers Highlight:
Bidemi Palmer is currently a Technology Analyst at Accenture. She was born in Nigeria, grew up in New Jersey and graduated from Boston University's Questrom School of Business in Boston where she double-concentrated in Law and Management Information Systems.
Through a wide variety of experiences, Bidemi has developed strong interests in a technology-focused career. Previously, she interned as a Technology Innovation Alpha Team Member with The Center for Global Enterprise on their NFL engagement to increase Game Pass subscriptions, worked as a software implementation intern with Bynder, supported mergers and acquisitions as a corporate development intern at Charles River Laboratories, and lead research regarding robo-advisory markets in China at Ginmon. Bidemi also has a strong interest in languages and is proficient in Mandarin, where she learned to speak while living in Shanghai, China for 6 months. She has also tutored people of varying ages and backgrounds in English and spent time previously helping teach college students to code in Python, HTML and integrate SQL within code.
More recently, she has been exploring ways to express her love for photography and videography with issues that deeply concern her. She produced an independent video project titled "About Time," that interviews and highlights women of color in leadership positions in Boston; the project has been recognized by the Clinton Foundation Global Initiative.
She currently resides and works in New York City, where she continues to work on her independent project and supports Diversity in Blockchain, a new organization which aims to increase the knowledge and access to blockchain technology to all people. At Accenture, she helps her client solution and implement cloud-based Customer Relationship Management solution, Salesforce, and helps Accenture manage their blockchain assets.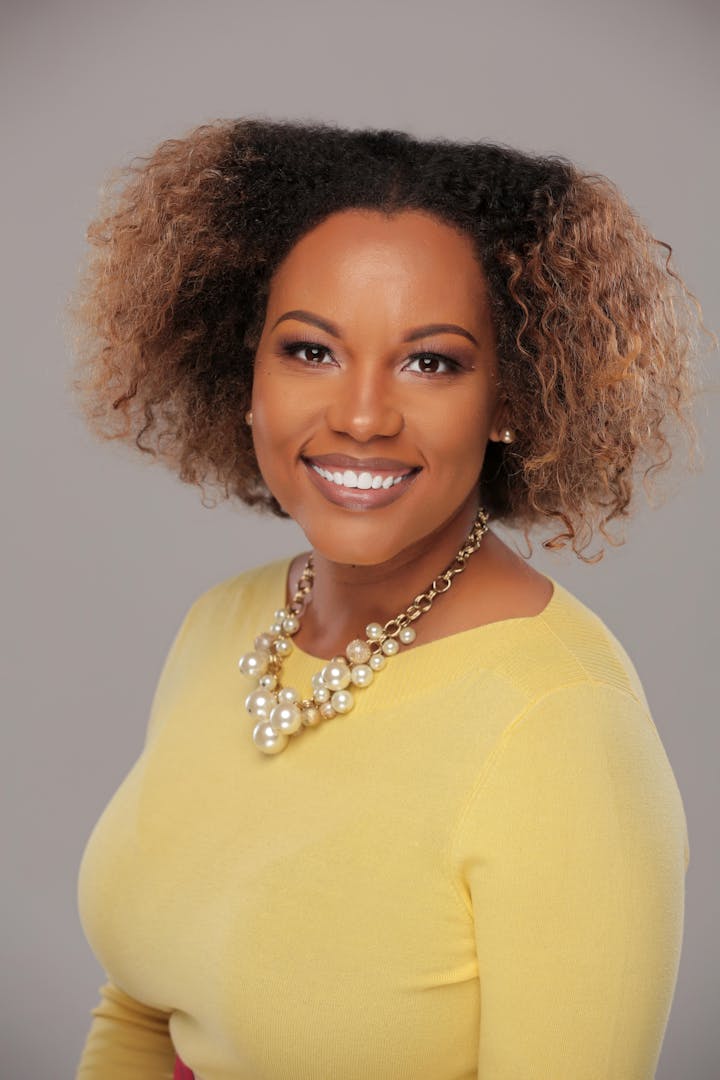 Keynote Speakers Highlight:
DR. TERZA A. SILVA LIMA-NEVES is a proud Cabo Verdean woman, wife, mom, scholar, award-winning professor, African feminist and advocate for women and girls. She was born and raised in Cabo Verde, West Africa and immigrated to the United States with her parents and sisters as a teenager.
Terza is associate professor of political science and chair of the Department of Social and Behavioral Sciences at Johnson C. Smith University. Her courses, research and published scholarship focus on international politics, global gender studies, and the modern African diaspora in the United States, particularly gender and the Cabo Verdean community. Lima-Neves prides herself in offering culturally competent advising and mentoring to her students and is an active advocate for policies that create a life-work balance as well as render visible women, parents, people of color and other historically marginalized groups at institutions of higher education.
Dr. Lima-Neves is a 2019 finalist for the HBCU Digest Female Faculty of the Year, the 2019-20 President of the North Carolina Political Science Association, the first Black person to serve in this role, co-founder of Poderoza: International Conference on Cabo Verdean Women and founding President of the Cape Verdeans of the Carolinas Association. She is passionate about community work that empowers and inspires people. She lives in Charlotte with husband Luis and their children. For more on Terza's work visit her website, terzalimaneves.com.
FAQs:
Q: How do I know if the F.U.N. festival is for me?
A: If you are a young professional or young professional of color in Boston and you are looking to enhance your life and gain allies, then F.U.N. is for you.
Q: How do I get to your location by public transportation or car, and where can I park?
A: To be announced.
Q: What should I bring to the event?
A: Proof of registration, copy of resume, business cards, pen and a notepad.
Q: Will there be food?
A: Light appetizers and refreshments will be served.
Q: How can I contact the organizer of the event?
A: Via email, KriolasPA@gmail.com
Opt-in button for registered attendees to receive emails from City Awake that connect next generation leaders with businesses and civic communities in and around Boston, is available in the registration page. The registration page is only available when tickets go live on June 28th.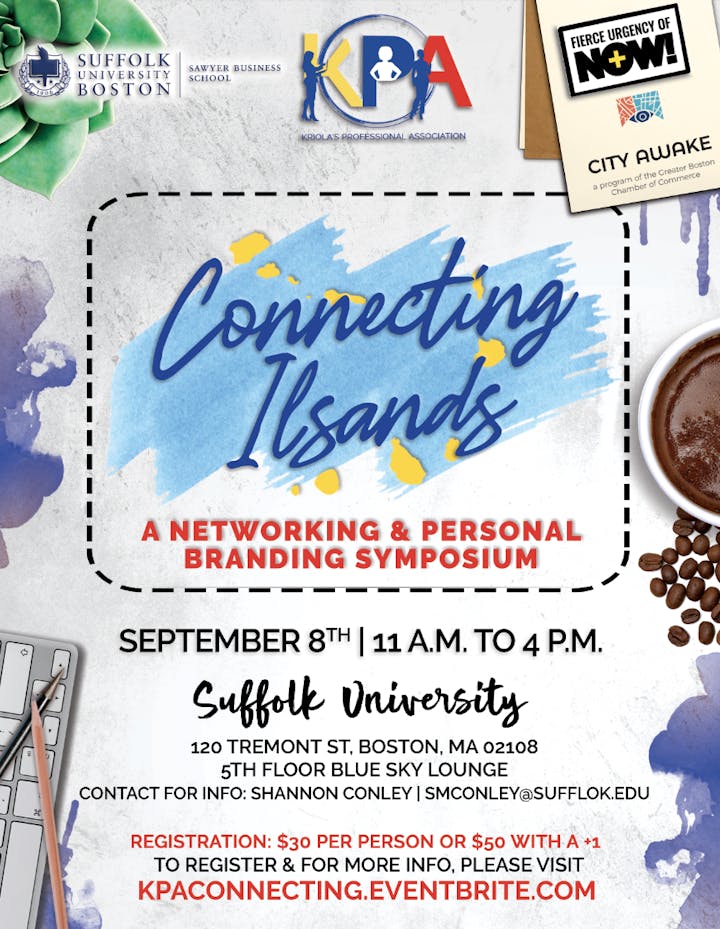 Workshop Sessions:
You Can Have it All: Wellness for the Professional hosted by Vanessa Santos
As Brown & Black Women we often adopt, and adapt into, the "Strong Black Woman" ideology and find ourselves shuffling through life trying to juggle our professional life and personal life. Add in daily stressors, systemic oppression... and all the -isms, really... and you feel like you have to choose between your professional or personal life goals. This sacrificial choice often leads to Un-Wellness. What if you didn't have to sacrifice either? What if you could have it all, and be well? This workshop will encourage you to set intentional wellness goals that will allow you to fuse both your professional life and personal life to achieve perfect harmony. We'll explore the limiting beliefs attached to the "Strong Black Woman" ideology, re-define Self-Care, and design a wellness routine that works professionally, and personally.
Learning goals:
Learn more about "The Strong Black Woman" ideology and how it relates to me
Learn how to apply self-care tools in both my professional and personal life
Learn about the wellness wheel and how to apply wellness into my daily routine
Professional Branding: Establish your professional identity on LinkedIn hosted by Julie Kurd and Ludvie Victor-Ackerman
In this fast moving, hands on session, we'll have you establish version 1.0 of your professional brand, help you engage with some professionals, and help you begin building business relationships in your categories of interest. Join the 500 Million other professionals who have LinkedIn profiles (or improve your current profile).
Learning goals:
Establish/improve your professional brand
Connect with professionals you know
Engage with other professionals, after thinking it through