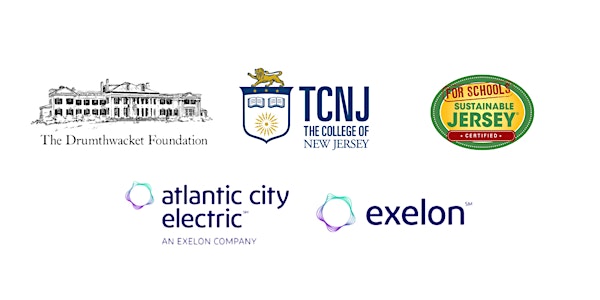 Connecting Climate Change to Curriculum - Professional Development Day
Event is for Middle and High School Teachers, Supervisors and Administrators in all content areas
When and where
Location
Education Building Metzger Drive The College of New Jersey Ewing Township, NJ 08638
About this event
Connecting Climate Change to Curriculum
Climate change is one of the planet's most pressing concerns, and its effects are more intense in New Jersey than in many other places worldwide. Recognizing that education is a critical agent in addressing the issue of climate change, New Jersey was the first in the nation to incorporate K-12 climate change education across content areas in its 2020 Student Learning Standards. The goal is to equip educators with the tools to help students understand the causes and impacts of global warming and how to adapt to climate change.
Content Highlights
Climate Change Primer
Unpacking the Climate Change Student Learning Standards
Examples of Integrating Climate Change Education into Existing Curriculum and Variety of Content Areas
Empowering Students to Take Action to Address Climate Change
Opportunities for Common Planning with Content Area Peers
Free Resources to Support Climate Change Education
This event is FREE for Middle and High School Teachers, Supervisors, and Administrators in all content areas. Attendees earn 7 PD Credit Hours
Workshop Information
Free
Date/Time: Wednesday January 18, 2023 8:30am to 3:30pm
Includes breakfast, lunch, parking, workshop materials, certificate of completion
Location: TCNJ - Education Building, Metzger Lane Ewing, NJ
Use this link to download the event flyer - https://bit.ly/3SJagM7
For questions please contact:
Rosalie Morillo Program Manager, Schools Content & Special Projects • Sustainability Institute
crespo5@tcnj.edu
Learning Facilitators
Dr. Lauren Madden
Dr. Lauren Madden is a Professor in the School of Education at TCNJ. She holds a PhD in Science Education, MS in Marine Science, and BA in Oceanography. Her work centers on promoting scientific literacy and the health of our planet through teaching and learning. Dr. Madden has authored more than 40 peer reviewed articles and book chapters on science and environmental education. Her research has been funded by grants sponsored by the National Science Foundation, US Environmental Protection Agency, and New Jersey SeaGrant Consortium and was named Outstanding Science Teacher Educator of the Year by the Association for Science Teacher Education in 2021. She authored the statewide report offering recommendations for the implementation of the New Jersey Climate Change standards in February 2022.
Dr. Nathan B. Magee
Dr. Nathan B. Magee is a Professor and Chair of the Physics Department at TCNJ. He teaches physics and atmospheric science courses at TCNJ, and his primary research uses novel experimental techniques to improve scientific understanding of the interactions between clouds and climate. Nate is also deeply involved in national and local efforts to improve physics teacher education. He also collaborates on curricular projects to create scientifically accurate and engaging curricula to help students understand the science of climate change.
Dr. Andrea Drewes
Dr. Andrea Drewes is an Assistant Professor of Education in the Department of Graduate Education, Leadership, and Counseling at Rider University, where she teaches courses in teacher education and conducts research focuses on teacher preparation for climate change instruction and student learning outcomes in climate science education. Dr. Drewes is a former middle school science teacher and coordinator of professional development at the Wildlife Conservation Society/Bronx Zoo. She is the co- editor of the recent book, Teaching Climate Change in the United States, which highlights best practices in climate change education and case studies showcasing climate change educational efforts across the country.
Carolyn McGrath
Carolyn McGrath is a long time Art Teacher in the Hopewell Valley School District. She is also the staff advisor to student environmental clubs, including the Recycling and Composting Club and the Youth Environmental Society. First Lady Tammy Murphy recognized the Youth Environmental Society for their work on a Climate Action Proposal for Hopewell Valley School District. Carolyn also serves as the Co- Chair of her District Green Team, is a lead organizer of Hopewell Valley Green Week, and is a Board Member of Organizing Action on Sustainability in Schools. In 2022, Carolyn worked with Subject to Climate to create art lessons incorporating the new NJSLS for climate change.
This program is being offered through a collaboration with:
The Drumthwackett Foundation
Sustainable Jersey for Schools
The College of New Jersey
Atlantic City Electric™
Exelon™
Atlantic City Electric™ and Exelon Foundation are proud to sponsor this event through the New Jersey Student Climate Challenge as part of their commitment to powering a cleaner and brighter future for customers and communities in New Jersey.