Description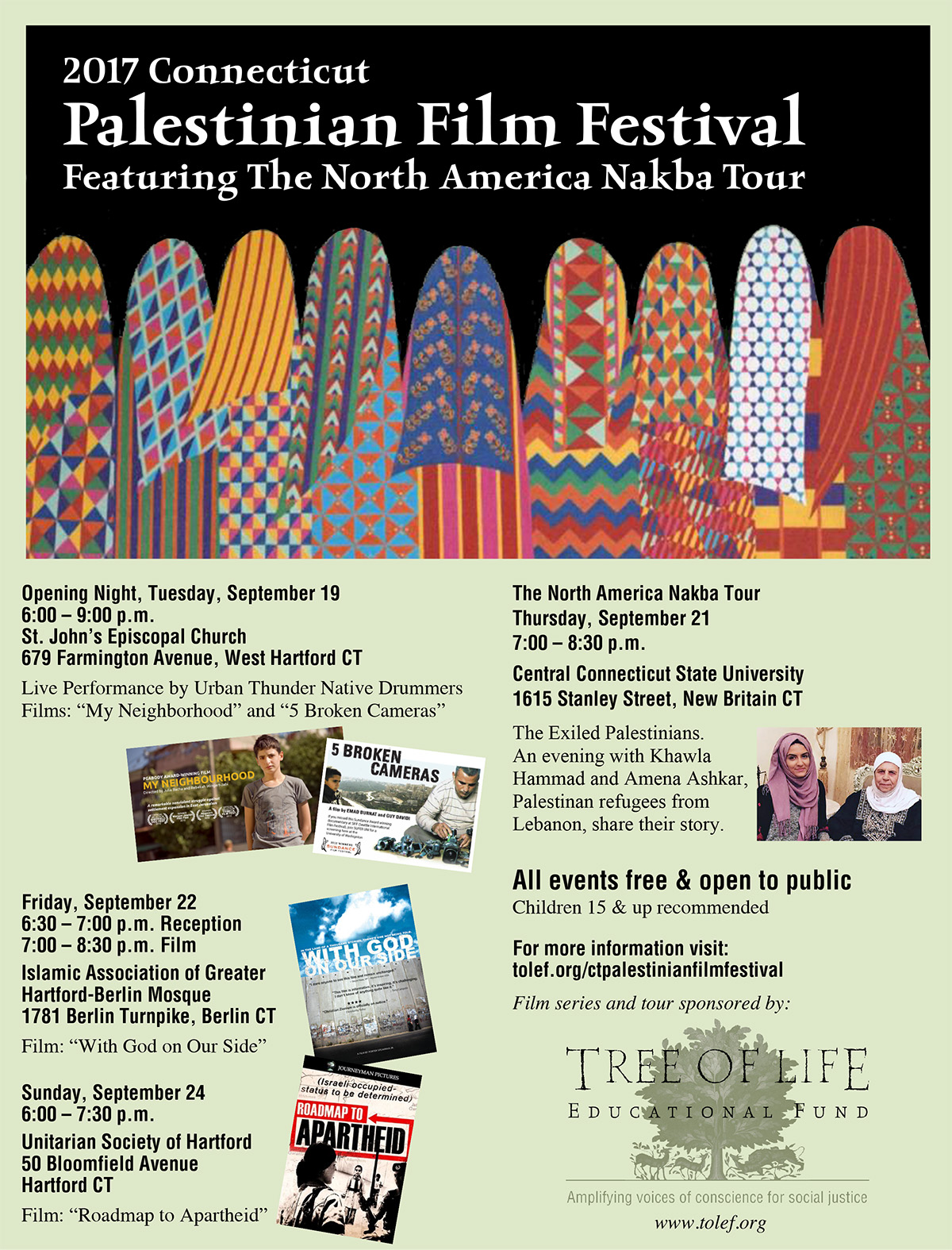 Please join us at the Connecticut Palestinian Film Festival Featuring the North American Nakba Tour, a project of the Tree of Life Educational Fund. This project was born from the need to educate the community on the Israeli Palestine conflict with the aim of fostering peaceful dialogue and constructive engagement to promote sustainable peace and justice for all our relatives in the region.
Free & Open to Public
*Children 15 & up recommended
Live Performance by Urban Thunder Native Drummers Opening Night 9/19
The Nakba Tour 9/21 features an evening with Khawla Hammad and Amena Ashkar, Palestinan refugees living in Lebanon who share their story.
For more info. please visit:
http://www.tolef.org/ctpalestinianfilmfestival/