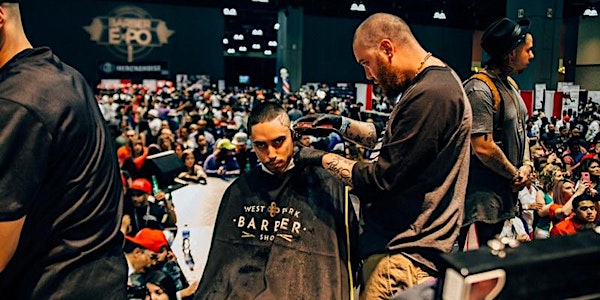 Connecticut Barber Expo 12 - Competition Registration
The CT Barber Expo is the largest International Barber Competition and Expo in the world, celebrating its 12th Anniversary in 2023.
When and where
Location
Mohegan Sun 1 Mohegan Sun Boulevard Uncasville, CT 06382
About this event
The Connecticut Barber Expo 11 and associated events will take place May 20- 22nd, 2023.
The competitions will occur on Sunday, May 21th, 2023 from 2:00 PM to 9:00 PM and on Monday, May 22th, 2023 from 2:00 PM to 7:00 PM.
FAQ's
Who can help answer any questions I may have?
Please email Cheryl at ctbecomps@gmail.com for assistance.
What does the competition fee include?
It includes all day entrance for the competitor and model to the Connecticut Barber Expo during the day of the competition and entrance into the competition.
Can I compete in more than one cateogry?
Absolutely! Competitors may compete in multiple competitions.
Please note all models need to sign a model release form, which can be filled out at the event.
Is my purchase refundable?
We have a no refund policy, for absolutely any reason. If you cannot make it to the event, you can take it upon your self to sell the registration to someone else.
What are the prizes?
The prizes vary by competition and by 1st, 2nd and 3rd place.
*Prize money may be adjusted accordingly based on the number of competitors participating in the Duplicate Design competition.
Where can I make hotel accommodations?
You can call Mohegan Sun's Hotel Operations at 1.888.777.7922 and mention you are coming to the Connecticut Barber Expo.
You can also use the direct link to book your hotel room:
TBD
What are my transportation/parking/accomodation options for getting to and from the event?
For any logistical questions regarding the event (parking, hotel, etc), you may visit our website at www.ctbarberexpo.com or at www.mohegansun.com. Information is updated as it becomes available.