Connected Solutions' September Lunch & Learn for AEC Leaders
Description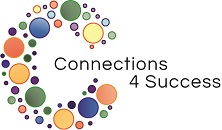 Presents our Connected Solutions Series for the AEC Industry

The Connected Solutions Training Series highlights common pain points occurring within the trades industry and provides practical solutions to implement immediately. The Connected Solutions Training Series was created for C-level business executives in the architecture, engineering, construction (AEC), manufacturing industries, their peripheral partners, and skills training institutions.
---
September 19, 2019
Determining Your Business's Highest Return on Investment
Key Performance Indicators (KPI), Big data, analytics what does it all mean and how can it help your business stay competitive? Which technology applications and software should be purchased for the highest probability of RIO? Is a data tracking system really worth an annual budget line item or cost?
If your company struggles with finding the right data to track and how to turn data reports into business growth, the Connections 4 Success Connected Solutions Training Session "Determining Your Business's Highest Return on Investment" might be the right training for your company. Join Connections 4 Success for a lunchtime training, to explore technology applications capable of tracking your business's data needs, how to use data to launch growth strategies, and be proactive with changing trends.
Solutions we will be discussing are:
Today's Top Technology Applications & Software

Turning KPI Data into Growth Benchmarks for Sustainability

Proactivity and Adaptability with Monthly Monitoring Strategies


---
Meet the Speaker:
Vanessa Dodds is a business strategy and workplace expert providing customized solutions and services for our nation's AEC industry. She has worked on individual projects with a valuation over $4.5 million dollars, is know to drive extraordinary business growth of over 200%, and provide business realignment that maximizes productivity and cost overage reduction.

Vanessa is honored to have been entrusted as the District 7300 Rotary E-Club president for two consecutive terms, as well as, being a Paul Harris award honoree. She has had the distinct pleasure of being the committee chair and speaker for the 2018 Leadership and Ethics Symposium, as well as, the 2017 Rotary Club of Pittsburgh Interact Program Chair.
---