Connected Solutions' October Lunch & Learn for AEC Leaders
Description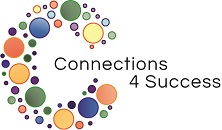 Presents our Connected Solutions Series for the AEC Industry

The Connected Solutions Training Series highlights common pain points occurring within the trades industry and provides practical solutions to implement immediately. The Connected Solutions Training Series was created for C-level business executives in the architecture, engineering, construction (AEC), manufacturing industries, their peripheral partners, and skills training institutions.
---
October 17, 2019
Determining Your Business's Highest Return on Investment
Key Performance Indicators (KPI). Big Data. Analytics. What does it all mean and how can it help your business stay competitive? Which technology applications and software should be purchased for the highest probability of ROI? Is a data tracking system really worth an annual budget line item or cost?
If your company struggles with finding the right data to track and how to turn data reports into business growth, the Connections 4 Success Connected Solutions Training Session "Determining Your Business's Highest Return on Investment" might be the right training for your company. Join Connections 4 Success for a lunchtime training to explore technology applications capable of tracking your business's data needs, how to use data to launch growth strategies, and be proactive with changing trends.
Solutions we will be discussing are:
Today's Top Technology Applications & Software

Turning KPI Data into Growth Benchmarks for Sustainability

Proactivity and Adaptability with Monthly Monitoring Strategies


---
Meet the Speaker:
Vanessa Dodds, CEO/President of Connections 4 Success, is a business strategy, professional development, and workplace culture expert with over fifteen years of expertise and experience across corporate and small businesses, trades, public sector, and nonprofit industries. She is an accomplished leader within the Greater Pittsburgh region with a proven track record of helping organizations grow. She serves as the President for the Rotary E-Club of District 7305 and is a National Small Business Leadership Council member.
Vanessa's experience and expertise across multiple industries are what makes her methods, knowledge, and insights so valuable for Connections 4 Success' ability to optimize business leadership, increase organizational revenue and funding, improve efficiency and productivity, employee performance, innovation, and accountability. She leads Connections 4 Success in providing customized solutions that are grounded in proven methods for our nation's corporate and small businesses, nonprofits, construction industry, trades, and the public sector to accelerate their success.
---
Thank you to our sponsors: